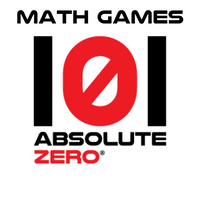 Games by Absolute Zero Make Math Fun!
Math has never been easier! Games By Absolute Zero is on a mission to make math less intimidating and more fun for children and adults alike. Founded by math teacher Betsy Mays, Games By Absolute Zero provides a series of engaging card games designed to break down the foundations of math in easy-to-digest chunks. These mathematical card games provide parents and teachers with the tools they need to boost confidence in kids who may be struggling to understand. 
FOR IMMEDIATE RELEASE
Phoenix, AZ, November 26, 2021 – It's been said that fundamentals are the building blocks of fun. And that couldn't be more true for Games By Absolute Zero. Founded by parent and math teacher Betsy Mays, Games By Absolute Zero provides fun elementary math games designed to reinforce foundational math skills. The card-based math games are highly engaging and promote family fun, all while teaching middle school math integers and increasing confidence.
Games By Absolute Zero is a family-run business based in Phoenix, AZ. At present, the company offers five unique card games. Each game has its own rules and benefits. Some games promote making mental math easier, strengthening addition/subtraction fluency, and more.
As a parent and math teacher herself, Mays knows all about how intimidating math can be. That's why she's made it her mission to make learning math fun and stress-free for all.
"I fully understand the importance of having a solid foundation in mathematics, but I also understand the topic can cause stress and anxiety in children and even adults. I designed these games to make learning fun so that everyone can feel confident in their skill level," Mays explains.
Reviews on the company website rave about how well-received Games By Absolute Zero games are.
One happy teacher had this to say, "My gifted and talented students love Absolute Zero.  It is great for practicing the addition and subtraction of integers as well as using strategy.  It is a game that is often requested.   One of my students said, 'I wish I had my own Absolute Zero game to take camping.'  How many other Algebra games do kids want to do for fun?"
To learn more about Games By Absolute Zero, visit the company website today. If you're looking for even more creative ways to make math fun and engaging, follow Games By Absolute Zero on Instagram and Facebook for inspiration. Or check out the blog for tips and tricks.
Math is hard, but it doesn't have to be. Make math fun by checking out all Games By Absolute Zero has to offer.
About Games By Absolute Zero
Founded in 2017 by math teacher Betsy Mays, Games By Absolute Zero offers a variety of mathematic card games intended to be both fun and educational. Mays' games are designed to take the struggle and anxiety out of mathematics at home or school. The goal for Games By Absolute Zero is to provide everyone with the tools they need to be confident mathematicians. The math-games company has been recognized by the Parents Choice Foundation and received the Academics' Choice Brain Toy Award.
Media Contact
Name: Betsy Mays
Address: 21001 N Tatum Blvd Ste 1630-427 Phoenix, AZ 85050
Phone: 480-227-5303
Email: [email protected]
Website: gamesbyabsolutezero.com
Originally Posted On: https://syndication.cloud/games-by-absolute-zero-make-math-fun/