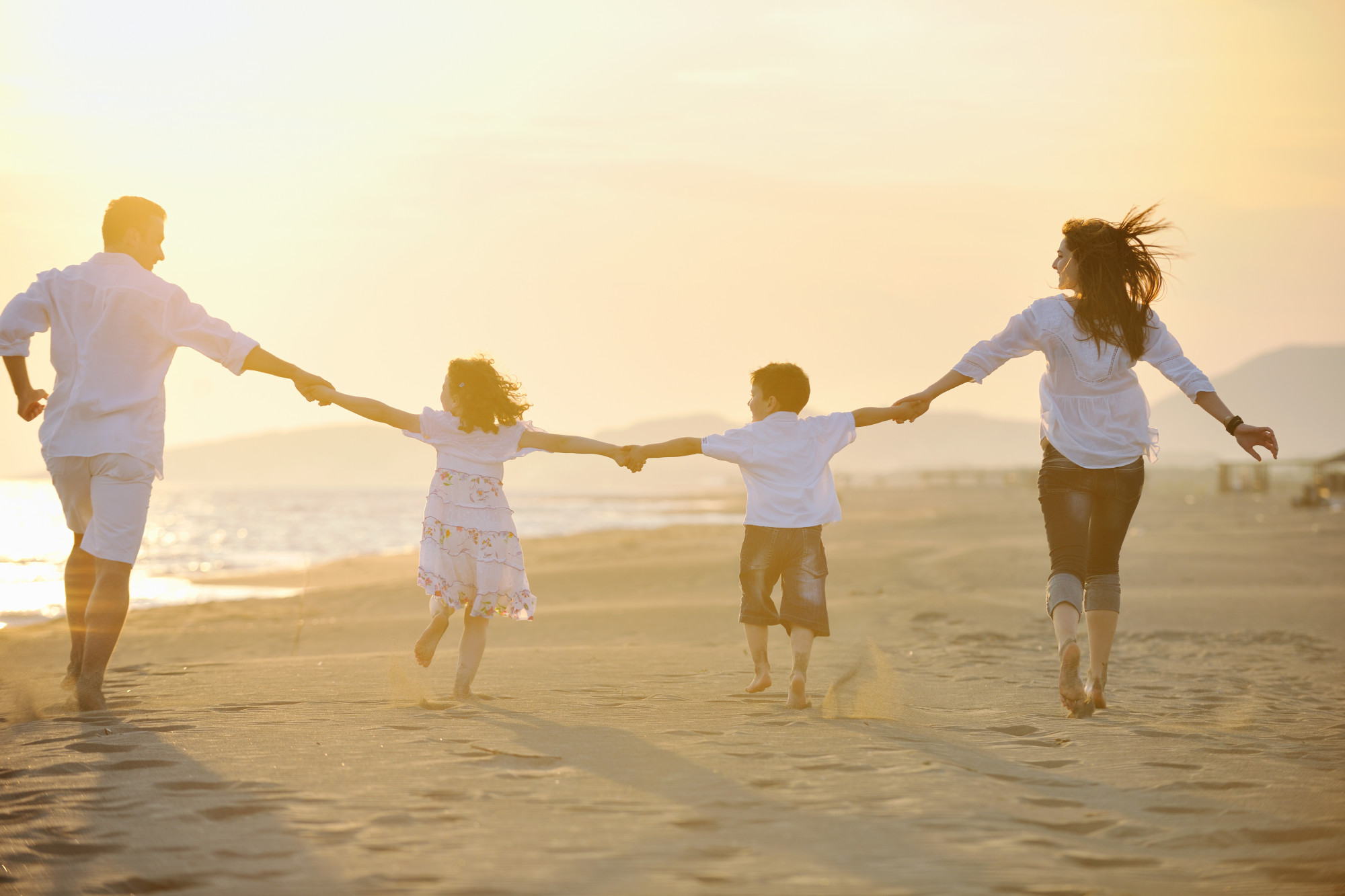 Frugal Fun for the Summer: 7 Budget Family Vacation Ideas
Did you know that this summer, 100 million Americans will take a trip with their family?
You read that right!
What's more, a Bankrate study found that these folks expect to shell out an average of $1,979 for their vacation! In fact, older millennials — those between 30 and 38 years old — plan to spend an average of $2,366.
That's a lot of money that many others either can't afford or would rather not use. After all, that's already two to three times the median weekly earnings of $905 in the U.S.
The good news is, a well-planned budget family vacation can be as much fun, but for far less. You can have an ultimate family vacay without burning thousands of dollars.
Ready for one of the best yet cheap vacations this summer? Then let's get this list of affordable holiday ideas started!
1. Don't Pass Up on Passes
Were you aware that for only $80, you can already access more than 2,000 Federal U.S. recreation sites? Thanks to the U.S. Park Pass, you can. What's more, it's an annual pass that already covers the entry of up to four adults to these sites!
Since it's an annual pass, you don't have to wait for summer just to enjoy the national parks and reserves. You can use it with the entire fam as many times as you can in a year.
Aside from the US Park Pass, several other cities also have their own sightseeing passes. These include the Tampa, New York City, Seattle, and Chicago CityPASSes to name a few. With these passes, you can enjoy several attractions for a much lower price.
2. Hit the Road to Less-Visited Beaches
Wherever you may be in the U.S., there's always a beach you can go to that's not jam-packed with tourists.
For starters, we have Florida Keys' Calusa Beach and Sandspur Beach. In Northern Oregon, there's the Bob Straub State Park Beach. Georgia also has its Cumberland Island, while Maine has its Goose Rocks Beach.
The bottom line is, you don't have to travel far and spend a lot to get your dose of Vitamin Sea. Plus, it's likely you're only a road trip away from these serene, pristine, and uncrowded beaches. So, look into the closest beach destinations and include them in your list of family road trip ideas.
3. Ditch Hotels and Opt for Airbnb Instead
In 2017, accommodation prices worldwide showed a 2% increase from three years before. In the same year, hotel room prices in the U.S. averaged $180.12 — a $2.76 increase from 2016.
With such high rates, it's no wonder services like Airbnb are winning the loyalty of travelers. In 2015, users were able to rent an entire home through the platform for an even lower price than a single hotel room. Today, rentals like Airbnb are still the more cost-effective choice for accommodations.
Plus, if you go for a home rental, it most likely will come with an equipped kitchen. Meaning, you can eat like the locals do, or cook and feast on whatever fancy meal you want and still pay less. Moreover, you get to choose the ingredients to whip up healthier family meals.
You can then use the savings to pay for the other stuff you've listed for your vacation ideas and itinerary. In short, you and your family would have a bigger budget for more sights and activities!
4. Park, Picnic, and Play
Park visits are among the best summer vacation ideas as these spots offer a lot of family activities. From picnics to trails, cycling to trekking, camping to fishing, the list goes on. And if you have the US Park Pass, you can save a lot if you wish to visit several parks in one vacation.
To make the most of your park activities (and save along the way), prepare some of your family meals. Also, be sure to check the snacking market to find delish treats you and the kids can munch on say, during a trek. This way, you guys can enjoy the views and calmness of nature without rumbling stomachs.
5. Be a Tourist in Your Own City through a Staycation
Plan a staycation, and you can have a grand R&R in your own hometown or city. Since you won't have to pay for flights or hotels, you can use what you save and even splurge a little! Get yourself and your spouse a few bottles of fancy wine and treat your kids to wherever they want to.
You can also use a staycation as an opportunity to see your city in a new light.
Say you haven't visited the Cloudland Canyon State Park even if you live in Georgia. Or you haven't seen the mysterious Trona Pinnacles despite being a Californian.
In that case, consider a staycation so you can finally get to do these things!
6. Rent Out Your Home and Use the Rental Payment for Your Holiday Expenses
If you really want to bring the family somewhere far, by all means, do so. To keep your budget in check though, consider temporary rental of your home. Let others rent out your home (such as through Airbnb) and let their payments cover your holiday costs!
7. Choose a Destination that's as Close to the Outdoors as Possible
As great and exciting as a luxury vacation sounds, they're often not the best for family bonding. Not only are they expensive, but they also have little to offer that includes all family members.
That said, some of the best family vacation spots are areas that afford easy access to the outdoors. For instance, you can rent out a lake cabin so your family can enjoy a private (or semi-private) natural pool. You can also book with a budget-friendly eco-lodge to reconnect with nature.
One of the best things about active vacations is that they're great for group activities. You can always choose to go camping, cycling, hiking, rafting, or even take part in team sports. All these are activities that can give you the most time to bond with the family.
Take that Much-Needed Budget Family Vacation Now
There you have it, the many ways you can go on an awesome budget family vacation. Remember: Holidaying doesn't have to be pricey, so long as you plan for it ahead of time.
So, as early as now, have a sit-down with your kids so you can ask for their travel opinions too. The sooner you come up with an itinerary, the sooner everyone can have a memorable summer!
Ready for more life pro tips on anything family-related? Then be sure to bookmark our site's Family section!