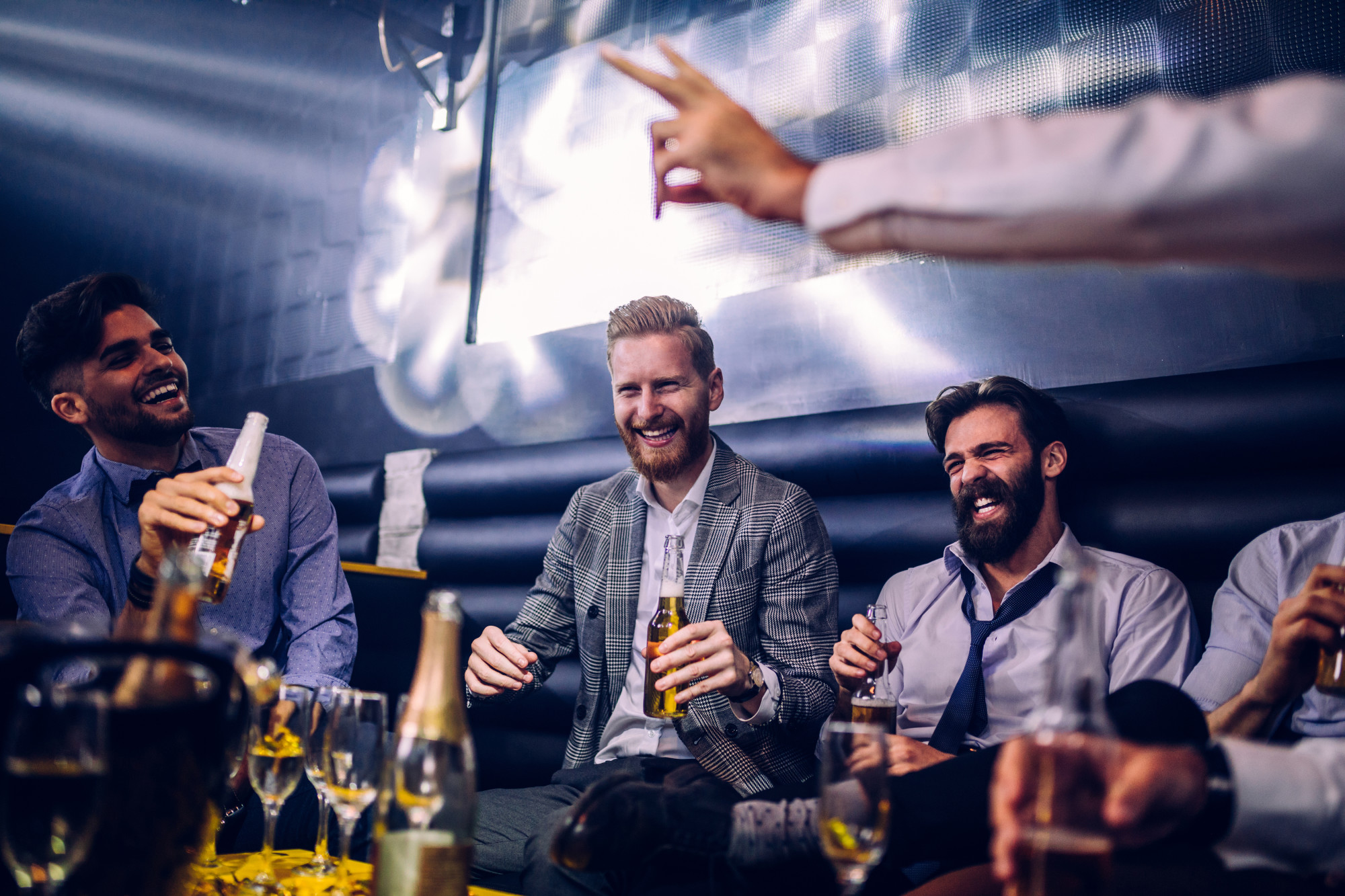 Final Night of Freedom: How to Throw an Awesome Bachelor Party
Is your friend about to get married? It's time to celebrate with a bachelor party! 
Though the first thing that comes to mind is a night full of crazy activities to emphasize his last moments of freedom, it had a different purpose when you look at its origins. Back in the olden days, it was more of honoring the groom in going through this rite of passage.
Whichever school of thought you pick, it boils down to celebrating the groom. At this point, you need to make sure this wonderful occasion does not spoil with setbacks. Aim to make it memorable.
Let us look at steps to help you throw an awesome bachelor party.
1. Decide on a Date
When planning for a bachelor party, you need to narrow down a date for the festivities. You need a date when everyone can come. Pick the free time that works for the groom, groomsmen, and yourself. 
As you choose a date for this fun moment, consider setting the event two weeks or more before the wedding day. Putting it on the night before the wedding day might only cause complications for the groom. Also, the groom needs to be sharp for the next day.
Another consideration on the bachelor party is to set it on a Friday or Saturday. Work is over by then, making it easy to narrow down on everyone's free time.
Once you have the date noted and set, time to scout for locations and activities that would work for that day.
2. Scout the Groom's Preferences
You also need to check with the groom on what he prefers. By knowing his preferences and tastes can help you figure out what activities to put in and what tone the party should have.
Ask about what he wants at the party. If he's not comfortable with having strippers or spending a whole night drinking, opt for something else. Once you have the expectations set, advise the other groomsmen about this and have them on the same page.
This is still all about the groom before he takes on a new chapter in life. Make the moment count.
3. Set Up a Budget
Once you have the date and preferences listed down, time to also set up a budget for the party. This would be the best time for everyone to chip in except for the groom; he's the center of this bachelor's night.
Look for something that is both affordable and fun. Keep in mind the available resources and look at what is possible for the occasion.
You might also need a checklist. Cut down what you can't afford and focus on the things or activities you know the groom loves most.
4. Pick the Activities
Activities are what brings a bachelors party different from another. Here, you need to pick the set of activities that would be the highlight of the day. This is where your budget can help you decide on what to do.
As you look and list down the activities that should happen at the party, also make sure that everyone gets to have fun with it. After all, even if you don't have to descend towards debauchery, it would still be a sin to make it boring.
You have other activities that can make it fun. You can go with some high-octane action while still maintaining safety measures, which you can see here.
5. Guest List and Invitation
You can't party alone; you will need people to come to the party. Make a guest list of people that should be there to enjoy the festivities. 
Aside from the groomsmen, consider including the groom's good friends. This could be school buddies, friendly co-workers, and male relatives. In case you are unsure of putting the groom's father in the list, you can consult the groom about this.
Run through the guest list and finalize those who should be in there. Once you have the final guest list, time to get the invitations out.
When it comes to the invitations, include the date and venue for the party. 
6. Plan for the Venue, Food, and Drink
Always keep in mind that you have to get the right location and good catering services. Food and the venue should shoot high up on your list of priorities.
If you invited relatives that had to travel from a different state or area, consider including their accommodations into the budget too. Have their reservations in place as a courtesy.
As for the food, take note of how long the event is going to last. For instance, if it will last for more than a day. This will tell you how much food they should make, and how many meals would be in the whole event.
With drinks, take note of the type of drinks available. Also, if you plan to have alcohol included, plan accordingly as to which kinds should they served. Have alternatives available for those who would rather opt out of alcoholic drinks.
7. Make Sure to Include Safety
Safety is always a priority. Plan with security in mind, regardless of location and activities involved. Make sure none of the guests drive home when drunk, or to venture towards unsafe places alone.
Consider using a buddy system to have everyone accounted for. This helps you keep tabs on who went missing or if something went wrong. 
Gather information around the area for locations that have the potential for being dangerous. This could be areas with a notorious reputation for having gangs around or so on.
8. Keep Everything Organized
Making sure that everything goes as planned can be rather daunting. But this is also what makes the party have a special experience. Consider having a sort of flow of events listed down and go with it.
If you can also include opportunities for speeches and such, you can include that here. Make sure you remain sober during the event but don't forget to have fun.
9. Make Sure Everyone Has Fun
Everyone should have fun at the party. That is the point behind the bachelor's night. Check on your guests and make sure they're having a good time.
Most importantly, focus on the groom. He is the one you are celebrating that night. This is a send-off that everyone should always cherish and remember before he becomes a married man.
Make Your Bachelor Party Fun and Memorable
Planning a bachelor party can be quite tricky and a tad bit daunting. Setting up places, activities, and who should be there. It can be tough but it is also worth the effort.
When setting up the plan, remember that it is all about the groom. Make it memorable, make it count.
Did you find this guide useful? Check out our other posts and tips for more.