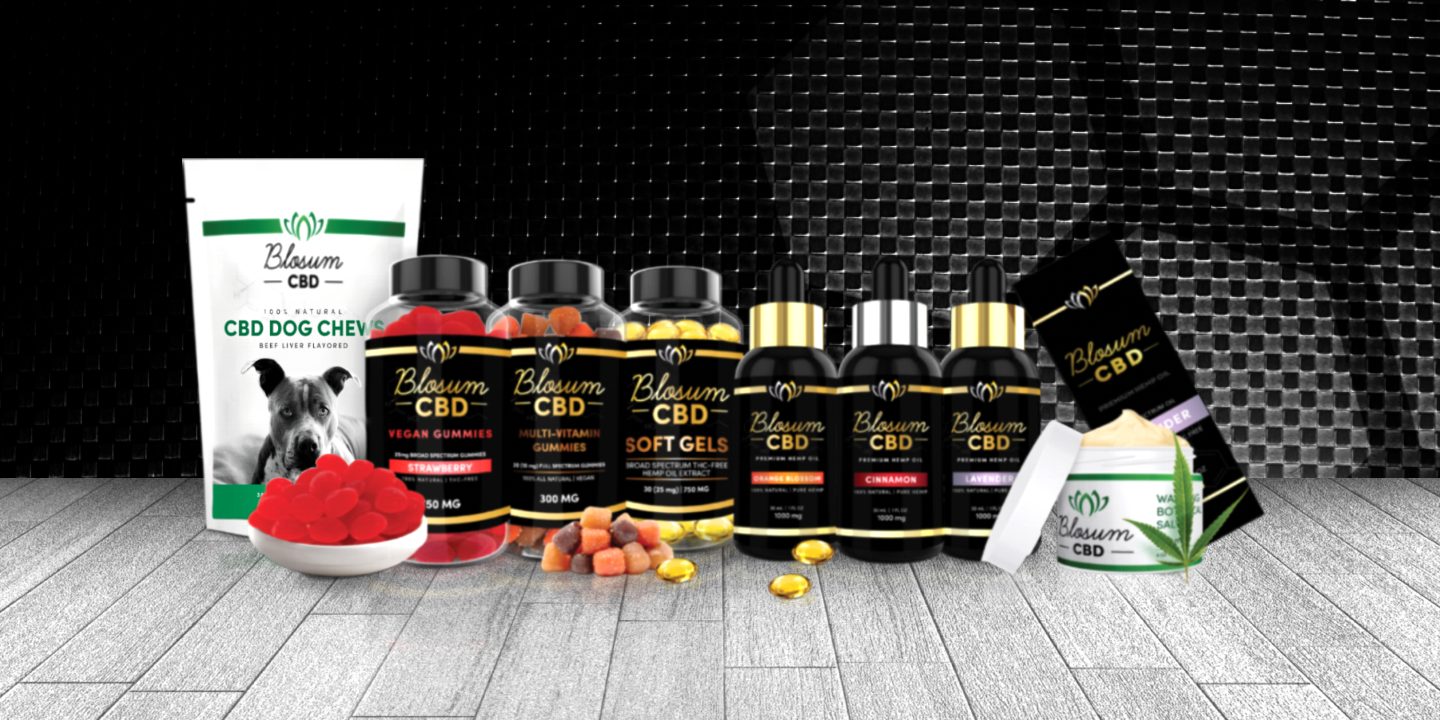 Explore Which CBD Products are Best for You
Photo from blosumcbd
Blosum CBD aims to give you the best quality of life. Over other brands, Blosum really cares about your everyday life and making it better each and every day. Blosum CBD creates products with no additives and no chemicals of any kind in our plants, the ground we grow from is as pure as our products. We are focused on making our CBD products available to you and giving you the options to find the one product that fits in your life.
There are many benefits of cannabidiol (CBD) and because of the rising trend in the health community, you may be intimidated to test it out for yourself. There are so many products with different amounts of CBD in each, and some even get processed differently. It's hard to know which CBD product is right for you and how you can use it to benefit your body and lifestyle.
Cannabidiol is a molecule from the marijuana plant people consume for its health benefits. This strand does not contain any THC, which is the molecule that intoxicates people and is responsible for the "high" you feel after smoking marijuana.
Legally, CBD products must contain less than 0.3% THC to be on the market for public consumption. None of the statements below have been evaluated by the Food and Drug Administration (FDA). CBD has not yet been FDA approved except for one drug, Epidiolex, on the market to help some forms of epilepsy.
Read More: HOW LONG BEFORE CBD STARTS WORKING?
FULL SPECTRUM VS. ISOLATE
This can be a little confusing when you're picking out CBD products. You want to make sure you get one that is suitable for your body and one that makes you feel comfortable.
FULL SPECTRUM CBD
If you see this label, it means that the product has everything from the plant in it, but within the legal limit. This contains all of the cannabinoids, terpenes, and flavonoids that are found naturally in hemp.
Most researchers say this is the oil to go for because they believe in something called the Entourage Effect. This is when all of the parts of the plant work cohesively and create a different physical impact than one compound could do on its own.
CBD ISOLATE
This is the purest form of CBD oil you can buy on the market. Most CBD isolates are made up of CBD crystals ground up and mixed in with organic oil. It does not contain any other molecules from the hemp plant or cannabis plant.
This is one of the most potent concentrations of pure CBD dosage you can buy. This is perfect for anyone who wants to avoid THC at all costs.
FINDING THE RIGHT STRENGTH
How do you choose the right CBD product? It's not as tricky as it sounds. Everyone's body is different, and we can all handle certain things in varying amounts. Each brand will carry a few different CBD products and a variety of potencies.
CBD hemp products can contain anywhere from 100mg to 1000mg per 30ml (1oz) bottle. 300 milligrams is considered a low potency product and is what consumers usually start out buying.
Experts suggest to start out at a low potency of 300mg and work your way up, taking note of how your body feels, how much you take, and when. Remember, everyone's biochemistry is different, so you want to start low and build up. Depending on body weight, you may need more or fewer milligrams, it can vary from person to person.
Now there are several products to choose from and each can uniquely benefit your body. You may be thinking, "How do I find the right CBD products for me?" Well, hopefully, this list can help.
Read More: CBD OIL FOR DEMENTIA
CBD OILS
Along with tinctures, these are the most popular ways to take CBD products. The oil should come in a dark bottle and have a dropper included to give you an easy way to consume the oil.
You will place the oil underneath your tongue and hold for about 30 seconds. This is one of the best ways to ingest CBD and get it in your body's bloodstream quickly. This is great if you don't like pills or vaping, which are some of the other forms of consuming CBD.
CBD CAPSULES
This is a pill form of CBD and is usually mixed with other plant ingredients making it all-natural. Capsules are a great way to add to your daily routine without taking up any extra time.
The only drawback of this is that it takes a more extended amount of time to get the CBD into your bloodstream through capsules.
CBD TOPICALS AND LOTIONS
These are great if you have a problem area on the outside of your body. These are not meant to get into your bloodstream, so they only work on the skin. CBD topicals and lotions are excellent ways to get pain relief and muscle relaxation.
FINDING THE RIGHT BRAND
When you are buying CBD oil, you want to make sure the brand has third-party testing and a certificate proving the THC concentration and the purity of the oil. If the brand cannot provide a third-party testing certificate, it is best to stay away. Another thing to look at is how they grow the plants and turn them into the oil.
The cannabis plant is impressive, it can pull up toxins from the ground and store the chemicals in its body. That being said, if the land is contaminated with heavy metals or any chemical, it could end up in your CBD oil. Heavy metals are toxic to your body and are not safe to consume, so it is incredibly important to find a legitimate brand.
The best places to buy CBD oil and CBD products are going to be in your local stores or from a legitimate website that can back up their products with proof of purity. Shops will be able to tell you who they get their CBD from if it's a local brand.
All of these are extremely important questions you will want to know the answers to, and it's easiest to do this in person. If you have no other option, going online is good as long as you are willing to do your own research on the brand.
BIOAVAILABILITY – BUILDING CBD TOLERANCE
What is bioavailability, and what does it have to do with CBD products? Bioavailability means that your body can only use so much of one chemical before expelling the rest. It is the amount of whole unbroken down molecules that your body can no longer use.
Your body only needs a certain number of cannabinoids to feel its benefits, and each way has a specific release time and absorption rate. CBD oils are fantastic ways to get CBD into your system quickly with the highest availability of CBD in your bloodstream.
Lotions have the lowest availability because they don't get into your bloodstream. Edibles and capsules last a very long time so they're released slower into the bloodstream, but still, have a lower availability rate than oils.
Read More: DOES CBD OIL GET YOU HIGH?
POSSIBLE SIDE EFFECTS OF CBD
A study done in 2017 on CBD showed that despite the benefits of CBD, there are possible side effects that could include diarrhea, fatigue, or changes in weight. CBD could also interfere with certain medications. Talk to your medical supervisor before tinkering with any form of CBD.
We need more research to know if there are any more possible side effects or benefits of taking CBD oil. You should only ever consider CBD for medical conditions after speaking to a doctor and doing the proper research.
FINAL THOUGHTS
CBD has many benefits, and there are so many options to choose from. Be sure to read up on the brand and how they process its products before attempting to try it.
Remember to start on a low potency CBD oil and work your way up paying attention to how your body feels. There are different extraction methods and different CBD oil products contain different (concentration of CBD) amounts of CBD.
If you have any medical conditions, you need to consult your doctor before relying on CBD products. If you experience any side effects, you should contact your doctor immediately.