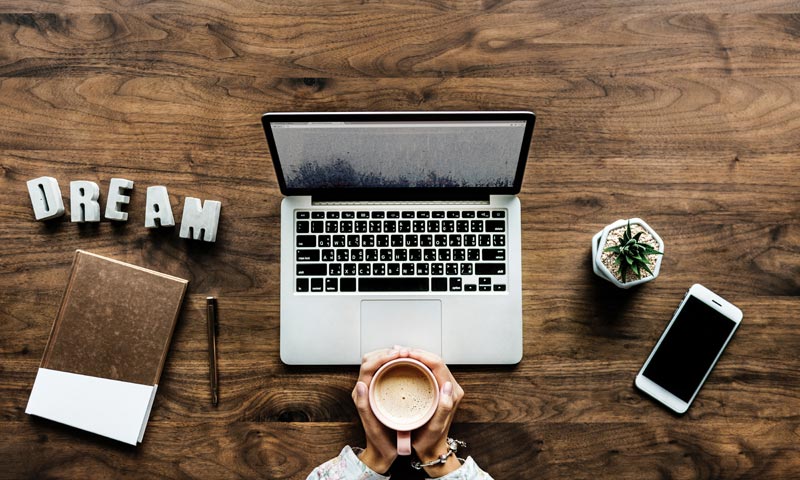 Working Capital Loans: 5 Loans for Your Small Business
Originally posted on https://www.formulafunding.com/loans-for-your-small-business/
If you are running a small business, chances are you could use a loan. Working capital loans can be super helpful for small businesses. Keep reading to learn more about five types of working capital loans your small business can benefit from.
What Are Working Capital Loans?
Working capital loans are short-term loans to help your small business cover the daily expenses that go into launching a business. These loans can keep your business finances running smoothly.
Working capital loans tend to have shorter terms and lower loan amounts. They are not typically used for large investments or purchases.
Business capital is key to a healthy enterprise. Without business capital, your invoices languish, while your inventory gets undelivered, your employees go unpaid and all in all your business suffers.
You want to keep your business capital so your operational costs are out of the red. This key will impact the success of your small business. Keep reading to learn more about five different working capital loans for your small business.
1. Working Capital Short-Term Loans
A working capital short-term loan is usually for about $2,500 to $500,000 with a loan term of one to three years. Usually, these funds can be accessed as soon as 24 hours, with an interest rate as low as eight percent.
Business capital as a short-term loan is the most common kind of a working capital loan. With a short-term business capital loan, you get a lump sum loan that is paid back usually over the period of three to eighteen months.
If you have credit that is solid and have been in business for two or more years, you will have a good chance of qualifying for a short-term loan. Just keep in mind, your lender might ask you to put down some collateral so your loan can be secured.
2. Working Capital Lines of Credit
Another type of capital loan for small businesses is a working capital line of credit loan. This loan can be for anywhere between $1,000 to $500,000 for the course of one to two years of maturity.
The time to fund should be as soon as one to two weeks with an interest rate as low as eight to twenty-four percent.
Business capital access is through a business line of credit, which is a flexible option for small business owners. You can use a line of credit as a back-up plan if your working capital goes negative.
Once you apply and get approved for a business capital line of credit, you will get access to a pool of funds, which are available to tap into whenever you need it.
You can use your line of credit for anything you need. It is not just a safety net; this line of credit is also a very flexible form of financing.
You can use it for any small business need, such as hiring staff, buying equipment, upping your inventory, paying invoices, or adding another location. You can even use your credit line for something seemingly frivolous for your small business, such as installing a cappuccino machine.
3. Merchant Cash Advances
Another type of working capital loans is merchant cash advances. This loan is usually for anywhere between $5,000 to $200,000. This loan term is usually for up to two years, with time to funds as soon as 24 hours and interest as low as eighteen percent.
Merchant cash advance companies will give you a sum of money that you will pay back by allowing the company to take a percentage that is fixed of your daily credit card sales. Merchant cash advances are an easy working capital solution and it is the most expensive kind of business capital.
4. Invoice Financing
Business capital can free up if you have invoice financing for your invoices that are outstanding. Invoice financing can be a solution to small business owners whose working capital is tied because customers are late to pay their invoices.
Invoice financing can also help you access business capital immediately for any outstanding invoices. It also can free up cash that you can use for your business's daily operation.
Invoice financing lets businesses borrow money against the amounts that are due from customers. In turn, this option helps create better cash flow, pay suppliers and employees, and reinvest in operations and growth sooner than waiting for customers to pay their balances in full.
Businesses pay a percentage of their invoice amount to the lender as a fee to borrow money. Invoice financing can solve the problem of customer delaying payment, as well as difficulties getting other types of business credit.
5. SBA Loans
An SBA, or Small Business Administration loan, is the most sought out of a working capital loan. This loan works well for working capital since it offers business capital in amounts from $5,000 to five million. Also, these loans can be used for a variety of business purposes, thus helping you to take your business to the next level.
Basically, an SBA loan is a small business loan that is particularly guaranteed by the government's Small Business Administration. This option eliminates some of the risks for the financial institution that issues the loan.
It's actually not the SBA that does the lending here. The SBA works with a network of approved financial institutions, like traditional banks, who lend money to small businesses frequently. The terms are better because the SBA partially guarantees the loans these lenders extend to small businesses.
So this basically means the SBA will back up a part of the loan that a small business gets. If you cannot pay back your SBA loan, the lender knows the SBA will cover that portion. This fact makes the leaders more confident in giving you the loan and is also why this type of loan is so desired.
Get a Working Capital Loan
Now that you know how working capital loans work, isn't it time you apply for one for your small business today? Working capital loans are more manageable and can help get you the finances you need to take your business to the next level. For more financial advice and resources, be sure to check out our blog.
Combining a high level of personalized service with a cutting-edge lending platform, Formula Funding delivers an unparalleled banking alternative. We offer a fast and efficient option to get your business the critical funding it needs without the red tape. We work with all credit grades, tax liens, judgments, and charge-offs – something unheard of at a traditional bank. Since 2010 over 15,000 small business owners have used our funding sources to grow and expand.