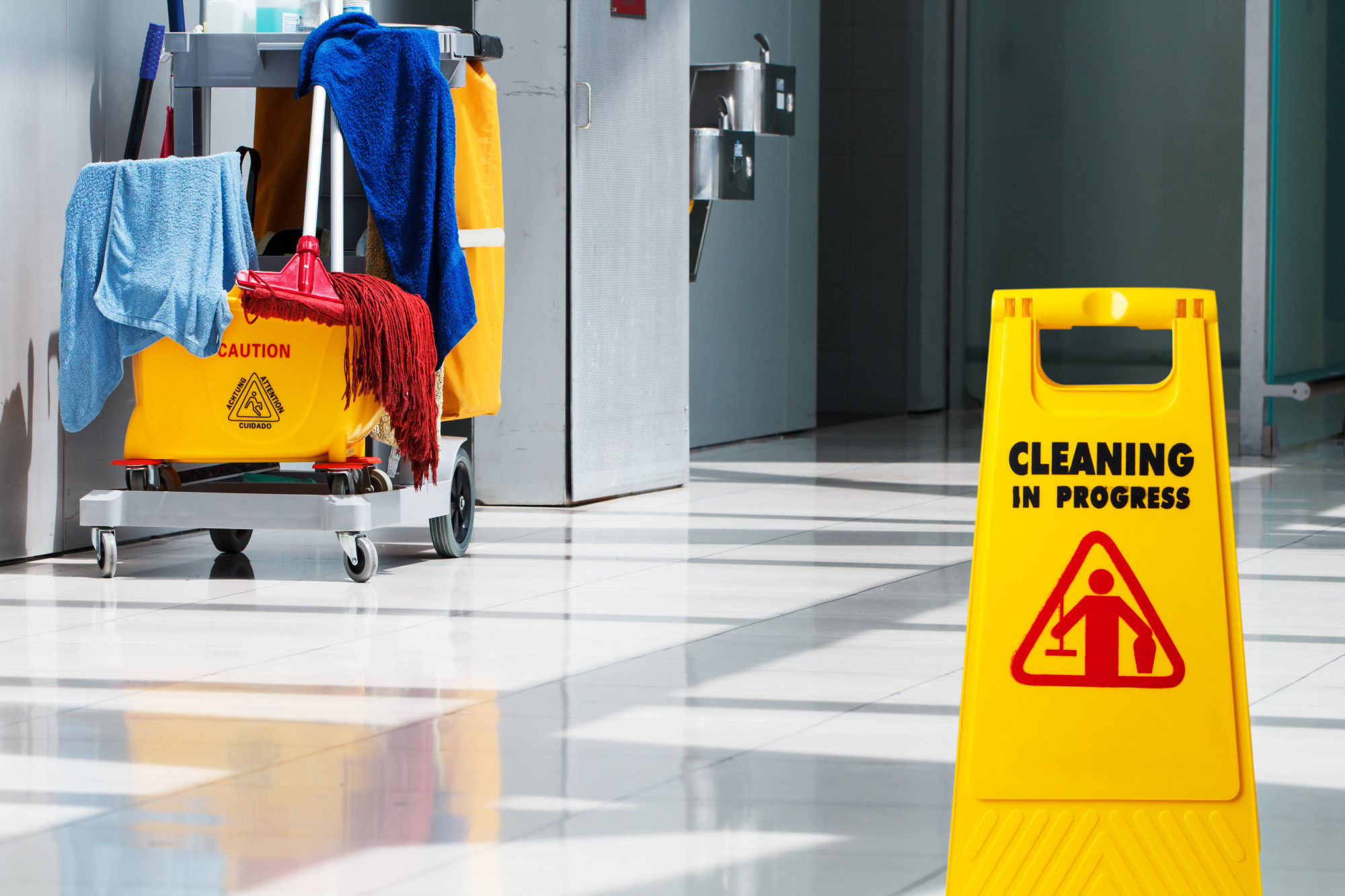 Everything to Know About Buying Commercial Janitorial Equipment
Walmart has unleashed 1500 robots to work in its 350 stores as janitors. The aim is to increase the efficiency of cleaning in the stores. If you own a small or medium-sized business, having robotics as cleaners is implausible. 
However, you can invest in quality janitorial equipment and hire professional janitors. You'll still have the work done. With the array of janitorial equipment in the market, be keen when shopping for the tools. 
There are several things to know about buying commercial janitorial equipment. If you would like to learn more, keep reading.
The Building 
When buying the commercial janitorial equipment, you need to consider the place you will be cleaning. Is it an office, hotel, or store? Different buildings will require specific equipment. 
For instance, the machine you use in a hotel should clean and dry the floor immediately. With a significant number of people visiting such a premise, the last thing you'd want is having 'wet floor' notices each time. Conversely, a vast warehouse might need large and automated cleaning equipment to complete the work on time. 
Once you determine the place, you can anticipate the type and amount of dirt you'll encounter. The tools you buy should leave the site sparkly clean. If you aren't sure of the place you will use the equipment, you might end up with a cleaner that leaves stains on the cleaned surface. 
Type of Floor
The flooring material of your commercial building should guide you when buying the janitorial equipment. The kind of cleaning tools required for hardwood floors is different from the ones used on tiled floors. Besides, flooring types such as wood might require extra cleaning agents to maintain the shimmer.
You can consider buying heavy-duty floor machines to do multiple cleaning tasks. Such tools can shampoo the floor, strip, and buff. The equipment will make work easy and reduce the need for many workers.
If you have a carpeted floor, you can invest in backpack vacuums for vast floors or the typical high-quality vacuum for a small area. You might need to consider carpet detergents and extractors if a considerable area of your premise has a carpet. 
Usability 
Some of the janitorial tools require special skills to operate. But most of the equipment is easy to use. Besides, your janitorial equipment suppliers can give you a user's manual to guide you when using the tool.  
Your cleaning tools are prone to damage if you misuse them. Consider buying an item that you find familiar and easy to use. You might also consider having someone train your cleaners on how to use the seemingly sophisticated equipment.
The equipment you decide to purchase should have features that will enable you to save energy and time. Devices that need power supply should have long cords to reach power outlets with use. You should think about the availability of water tanks for equipment using water.
Your Budget 
The average rate for cleaners is $20. When buying janitorial equipment, you will need to consider the number of cleaners you require. You can get a multifunctional cleaning tool to reduce the number of workers. 
The cost of janitorial equipment is another crucial consideration. Janitorial tools come in different models, brands, and their mode of operation varies. You should compare quotes from different janitorial equipment suppliers before deciding on the items to purchase. 
Most of the high-performing janitorial tools use modern technology. The advanced features ensure that your cleaned space has the original luster. Yet, you might need to dig deeper into your pockets for these advanced tools.
The modern janitorial supplies can be pricey. However, you can negotiate with your supplier for better payment plans. Buying used janitorial equipment can also help you save some bucks. 
Warranties 
Buying janitorial tools is a great investment for your business. Just like most purchases, you should consider the equipment's warranty. With the constant use of the cleaning tools, you need assurance that your investment is worth every coin. 
If you have a warranty, you can return your equipment if it malfunctions after a few days or months. Be cautious when dealing with a provider who doesn't offer warranties. Most manufacturers will give you a warranty based on the confidence they have with the item they are selling. 
A warranty will give you peace of mind. Nonetheless, the warranty applies if the malfunction results from manufacturer defects. If your team mishandles the equipment, you will be liable for the repairs. 
Read the warranty policy to know what it covers. The information will guide you in seeking compensation in case of a tool breakdown. 
Equipment Maintenance 
When you find janitorial equipment that meets your needs, proper maintenance is essential. A manual should guide you on the best maintenance practices. If need be, you can schedule regular servicing for the equipment. 
Clean the different parts of the tool as recommended. You also need to store the equipment with care. Moisture and dust can hinder the optimal performance of a machine.
Your provider can give you instructions on how to handle the cleaning equipment. You can get in touch with your supplier if you're uncertain about how to go about an issue. Some of the defects in a machine might need the intervention of a janitorial equipment repairer. 
Taking proper care of your cleaning tools will enhance their durability. Ensure that your workers embrace the best maintenance practices. Replacing the equipment regularly can be costly. 
Information Is Crucial When Buying Commercial Janitorial Equipment
You can get a variety of janitorial equipment in physical or online shops. Besides getting a reliable vendor, you need to carry out your due diligence. Purchasing janitorial equipment that assures your value for your money is the ultimate goal.  
Janitorial apps can help you run the cleaning activities in your business efficiently. With apps such as CLeanBid, you can estimate the cleaning times and organize data. Once you get the janitorial tools you require, the apps can complement the cleaning service. 
Explore our site further and enjoy to enjoy the range of articles.