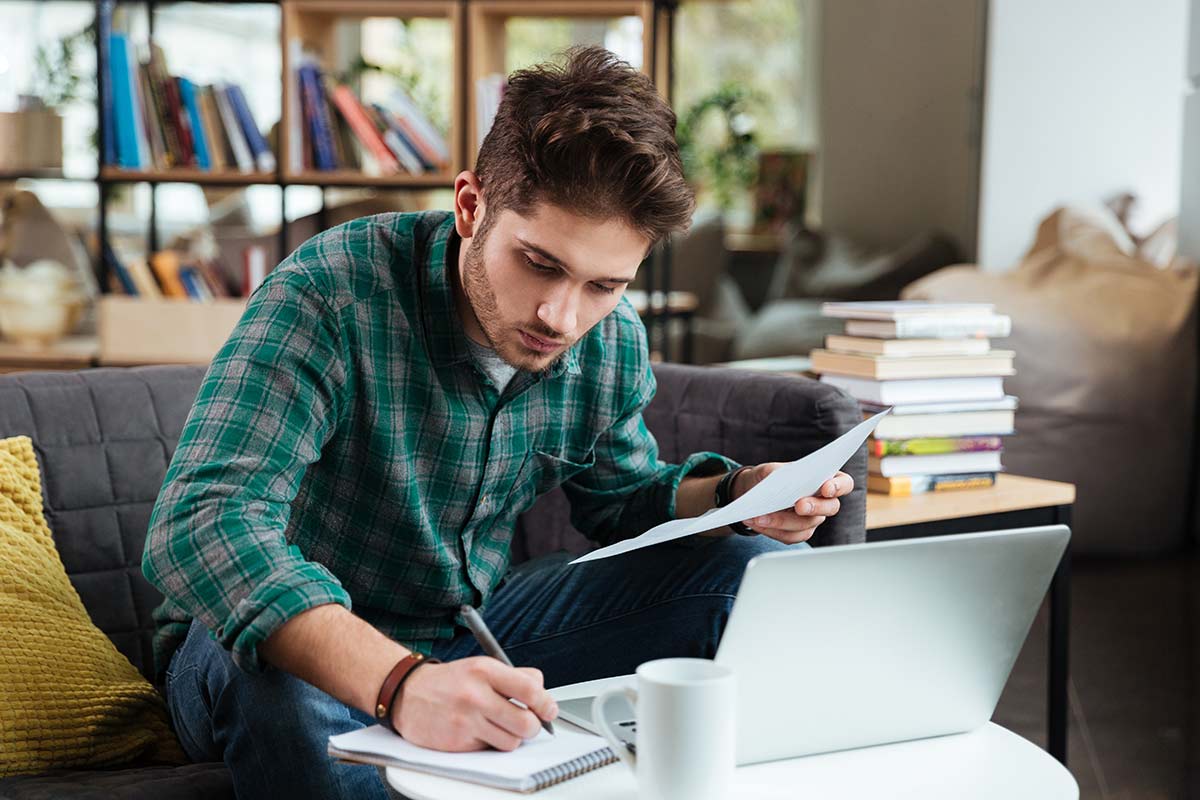 How to Write an Interview-Winning Content Marketing CV
Originally posted on https://www.digitalmarketingjobs.com/blog/2019/11/how-to-write-an-interview-winning-content-marketing-cv/
Your CV is your very own marketing tool and getting it just right is an important first step on your job search.
If you're looking for an exciting content marketing role right now and you're hoping to land an interview, you need a CV that will grab the recruiter's attention.
The key to achieving this isn't dissimilar to your day-to-day duties as a content marketer. It's all about undertaking some thorough research before setting pen to paper, keeping the target audience in mind throughout and, of course, using plenty of persuasive language.
With that said, the guide below will help you write an interview-winning content marketing CV, which secures you an interview in no time:
Start by doing thorough research
You'd never jump straight into a marketing campaign without thorough research and careful planning, would you? Well, your CV requires the same attention.
Once you've found a role (or several roles) you're interested in, you'll likely want to jump straight in and apply. But before you start writing your CV, it's best to take a step back and work on gathering all the information you need in order to put forward a compelling application.
When researching, you should build a strong understanding of the industry as a whole and begin putting together a list of the key skills required for the sector.
You should also do individual research on the company; looking at its vision and values, working culture, business goals and main competitors.
Finally, be sure you've looked in-depth at the specific role you're applying to, making note of the key requirements listed in the job advertisement and getting a good feel for what the position entails.
Tailor your CV to stand out
Armed with your research, you can now begin writing a strong and tailored CV for each position you want to apply for.
Much like you would tailor a marketing campaign for its target audience, every application you submit needs to be specific to the role and company.
Remember, recruiters can spot a generic CV from a mile away and it certainly won't land you an interview.
Plus, by tailoring each CV to a specific company and role, you show that you're passionate, committed and, most importantly, a good match for the role.
Choose the right structure and stick with it
The structure of a CV can differ depending on your level of experience. For example, a recent grad may choose to place more emphasis on their education, hobbies and interests, while an experienced content marketer would likely put more focus on their work experience section.
Nevertheless, a clearly defined structure will leave you with a document that is well-organised and easy for busy recruiters to navigate, for example:
Hobbies and interests – optional
To start, your personal profile should be no more than a few sentences (200 words maximum). Think of it as your personal sales pitch; a short but snappy introduction as to who you are and why your skills and experience make you're perfect for the job.
Next, you should include a tailored core skills section, usually in the form of a bullet-pointed list. If you've got any results or achievements you think are particularly impressive, then you might also choose to include an achievements section after this.
Alternatively, you can shout about your achievements in your experience section, which comes next. Be sure to list where you worked (and when), your job title and your day-to-day responsibilities within the role.
Finally, you'll get to your education section, which outlines your relevant qualifications and certifications. You might choose to end your CV with a hobbies and interests section, but you should only do so if your hobbies are relevant to the role – for example, running a blog or writing books.
Give the recruiter exactly what they want
As with any piece of content, you should have the audience in mind the whole time – in this case, that's the recruiter or employer.
Because content marketing roles can be competitive and recruiters are generally time-strapped, you need to grab the reader's attention right away. Your personal profile, which is at the top of your CV, should reel them in and entice them to read further.
This is also why it pays to lay everything out clearly and, essentially, spoon feed them the information they need, by matching your CV to the specific role you're applying for. Your core skills section, for example, should reflect the exact requirements outlined by the employer.
Some examples of core skills could include research, written communication, analytics, on and off page SEO, editing, social media marketing and email marketing. You should also look to list the programmes and software you're familiar with, whether that's WordPress, Ahrefs, SEMrush or MOZ.
Just be sure to keep in mind that your CV may be skim-read by a busy recruiter, so make it as simple and clear as possible for them to spot the information they need.
Quantify your achievements where you can
Incorporating statistics and figures throughout your CV will help the recruiter to better understand your previous achievements and how you brought real value to your last role.
For this reason, it's a good idea to quantify any achievements or responsibilities from past roles or your time in education.
This is easier in the marketing industry, because everything you do is about getting results. Below are some examples of how you could quantify your achievements to impress the recruiter:
Designed and implemented a content marketing strategy for a Kickstarter campaign, which helped to raise £25,000.
Worked on a large-scale SEO marketing campaign, in which I oversaw a team of 15 professionals.
Implemented an SEO strategy that saw traffic to the company website increase by 40% in six months.
Are you ready to market yourself?
At the end of the day, you're a marketer and you should be able to market yourself effectively.
Use compelling and persuasive language throughout your CV to help make a case for why you're a good fit for the role. Be prepared to shout about your key selling points and make it clear why you'd make a great recruit.
If you're feeling more creative, you can always add a splash of fun to the design of your CV. Just make sure that it isn't crowded or distracting and that all information is still easy to read and digest.
Get this right – and pair it with a compelling cover letter – and you'll be well on your way to securing an interview!