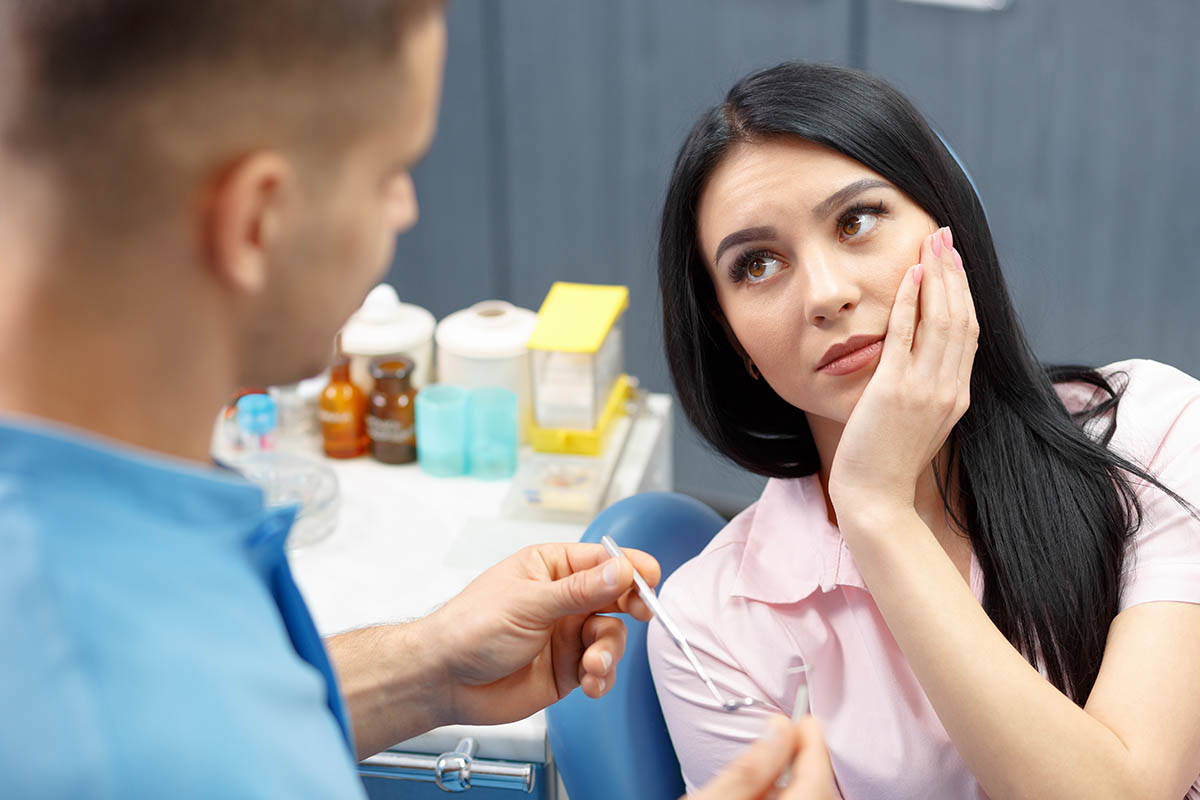 Do Root Canals Hurt?
Originally posted on https://www.dentalcenterofnorcross.com/dental-blog/do-root-canals-hurt/
What's the number one thing that people associate with a root canal? Usually, it's a lot of discomfort and pain. Thanks to advancements in general dentistry technology, though, people don't typically have excessive pain during a root canal. Let's take a more in-depth look at "do root canals hurt?"
WHAT IS A ROOT CANAL?
In short, a root canal is a process that involves carefully removing the diseased or injured pulp from a tooth. It requires drilling into the tooth and then carefully removing the infected pulp. Once clean, the dentist seals the tooth with a resin filling or crown.
Without root canal treatment, the infected pulp inside the tooth can spread. For that reason, it's essential for people to visit a dentist when they require a root canal. Their only other option is to remove the affected tooth.
DO ROOT CANALS HURT?
"Do root canals hurt?" is a question that people often ask when they learn that they need one. Decades ago, root canals were a painful process that left people in pain for days or even weeks. This is no longer the case with advancements in the dental industry.
In fact, most people say that the pain from a root canal is no worse than getting a cavity filling. With this comparison, it's a relatively pain-free experience that doesn't leave people in discomfort.
DOES HAVING A ROOT CANAL MAKE PEOPLE MORE PRONE TO ILLNESS?
Like the myth about root canals being painful, having a root canal doesn't make people more prone to illness. This myth emerged long ago, possibly before modern medicine understood diseases and treatments. Since then, science has debunked it.
The previous lack of understanding and harmful medical practices gave way to illness after a root canal. However, it's no longer the case thanks to advancements in both science and medical treatments. In addition, doctors can give people tips to care for their teeth until they fully heal following a root canal.
WHY DON'T PEOPLE JUST PULL THEIR TEETH INSTEAD OF GETTING ROOT CANALS?
In general, having a root canal is more expensive than simply pulling a tooth. If that's the case, why don't more people just pull their teeth instead? The reason is that saving their natural teeth is always the best option.
Removing a tooth can leave people feeling self-conscious when they smile. Even artificial teeth never fully match the appearance or function of real teeth. Removing a tooth also diminishes the support around the surrounding teeth. In the end, it's best to save the tooth through a root canal when possible.
LET US PERFORM YOUR ROOT CANAL
Are you in need of root canal therapy? If so, consider reaching out to Dental Center of Norcross. We offer several dental services that you and your family can trust. Some of the types of dentistry that we practice include:
Don't keep wondering, "do root canals hurt?" Visit us today to learn the truth about this procedure. Call us at 855.340.7482 for more information about our services.