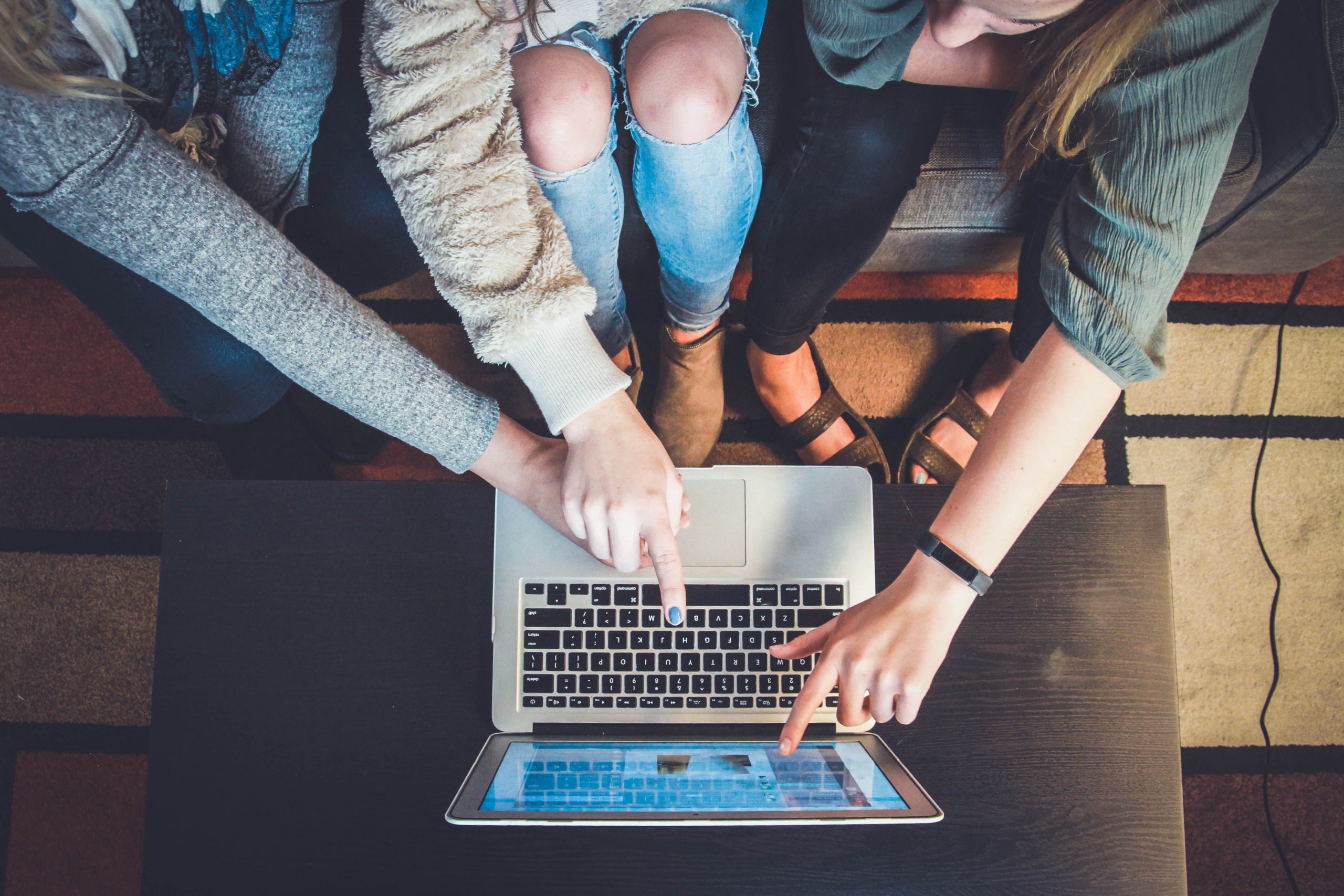 Subscription Management Comparison: WellPaid vs. Truebill
Photo from Unsplash
Originally Posted On: https://getwellpaid.com/blog/subscription-management-comparison-wellpaid-vs-truebill/
The ultimate guide to choosing the right app; personalized to your unique preferences and finances
Truebill and WellPaid both offer easy-to-use tools to manage subscriptions and bills, but which one is right for you? We'll introduce you to both apps and then compare them by Features and Common Consumer Groups.
"By 2022, 53% of all software revenue will be generated from a subscription model."
Quote from Digitist Magazine
With subscription options leaking into most (if not all) areas of our lives, it's important to do some healthy self inventory to ensure you are utilizing your time and expenses to the very best of your ability.
That's where we come in. Let's get started.
Background
WellPaid is the first all-in-one subscription manager built for automation and sharing. The service enables Americans to identify bills, track charges, split costs automatically, and vault passwords in seconds.
Truebill is a digital financial services app that focuses on spending less by budgeting, canceling subscriptions and negotiating bills. Truebill automatically locates all of your subscriptions and lets you know how much you are spending on each.
Comparison by features
It's easy to get in a rush and click a "Free Trial" almost subconsciously. Sure that HBO Max free trial was awesome when you had a specific show you were watching, but now it's been a year and a half of payments and you haven't watched since that first free week.
You soon realize this isn't an isolated scenario. You're getting overwhelmed and you're losing track of which expenses are yours and which are shared between roommates, friends or your significant other.
How does each app, WellPaid or Truebill, stack up when it comes to tracking bills? How about bill-splitting? Password management? We've got the scoop with your preferences in mind.
Identifying Subscriptions and Bills
WellPaid and Truebill both directly connect to existing cards and banks to auto-identify bills and subscriptions.
Winner:  WellPaid. While both algorithms work well, WellPaid's system caught more recurring bills and is slightly easier to make quick edits.
Tracking Expenses over time
By managing transfers, WellPaid has a significantly smaller 'uncategorized' transactions and overall better sorting. Truebill offers additional fields for additional notes, itemization, and tax deductible tags.
Winner: Tie. Both show categorized expenses by merchant and allow simple editing that persists to future transactions.
Budgeting
WellPaid does not currently enable users to plan for categorized spend. Both services help plan for upcoming recurring bills or subscriptions.
Winner: Truebill because it incorporates a budget feature for planning all expenses.
Automated Savings
WellPaid lets users automatically transfer a fixed amount or a % of paychecks to other connected accounts for free. Truebill subscription allows users to create a new FDIC secured savings account with a fixed transfer schedule.
Winner: Tie. Both enable automated savings. To consider: Do you already have a savings account and need just a simple transfer routine or do you want a new savings account?
Canceling or lowering Subscription costs
WellPaid offers renewal reminders but has not enabled cancellation features.
Winner: Truebill. Offers a cancellation concierge service to lower or cancel subscriptions on behalf of subscribers.
Sharing within couple
WellPaid lets users connect shared bills and transfer between existing accounts or people with ease. Truebill allows users to directly combine all of their finances to see everything together.
Winner: Tie. Both services enable users to share finances. To consider: Are you ready to combine everything or do you want to just share a few bills?
Sharing with roommates/friends
WellPaid enables sharing of individual bills and not fully combining accounts which could be a privacy issue.
Winner: WellPaid. In addition to easy bill-sharing, users are able to easily tag each other on charges to split or send recurring transfers.
Managing Passwords
WellPaid allows users to add login, password, and additional information for recurring bills or subscriptions. Additionally, users can share with housemates to keep everything easily accessible.
Winner: WellPaid. Truebill does not offer the ability to store or share passwords at this time.
Comparison by common consumer groups
Subscriptions are being utilized across the board by age groups, and each group have their own unique challenges.
So, how do WellPaid and Truebill fit into YOUR specific lifestyle? Find out here.
College Students
Consumer group characteristics: A few recurring subscriptions, high-propensity for sharing, unlikely to want a joint account with roommates, often live with friends, budget infrequently.
Winner: WellPaid. WellPaid shares bills quickly despite lack of focus on budgeting.
20s and Single
Consumer group characteristics: Newly to managing a full list of expenses, high-propensity for sharing, likely living with roommates without joint account, budgeting more common, splitting bills typically a hassle and tracking monthly transfers or share of bills is a chore.
Winner: Tie. Individuals still want to share some expenses and service passwords with family or friends, where WellPaid thrives, however, Truebill's budgeting tools are potentially useful for this crowd.
20s and in a Relationship
Consumer group characteristics: Newly to managing a full list of expenses, high-propensity for sharing, potentially sharing with roommates AND significant other or just the girl/guy friend without joint account, budgeting more common, splitting bills typically a hassle and uncomfortable, too early to combine funds and talking through expenses is uncomfortable (especially if he or she forgets to pay!)
Winner: WellPaid. WellPaid shares bills quickly instead of fully combining accounts and sharing ALL charges. Further, managing passwords and other shared details gives WellPaid an edge.
Recently Married or Seasoned Couples
Consumer group characteristics: Likely managing expenses for awhile, budgeting together is still new and sometimes awkward, keeping track of all expenses still a challenge, combined accounts may exist but may not cover everything, big upcoming events or adjusting to different budget styles likely means looking hard at spend habits and making decisions together.
Winner: Tie. If a couple wants to share some bills and keep an organized list of bills without combining accounts entirely, then WellPaid wins from ease of moving money and adding passwords. If a couple is trying to combine finances fully and see all expenses together, then Truebill makes this easier with joined accounts and ability to turn off subscriptions.
Married and Established
Consumer group characteristics: Managing expenses together is common, budgeting is more of a routine and the process is generally known by both people, and joint accounts are common and more of the primary account
Winner: Truebill. Truebill wins from the ease of fully combining finances with joined accounts and ability to turn off subscriptions that may be lingering. WellPaid does provide the ability to send money between connected accounts and store passwords together, which still makes it useful, however
Final Words
"All new software entrants and 80% of historical vendors are offering subscription-based business models."
Quote from Gartner
It's time to illuminate any opaque barriers that stand in the way of you having complete and total understanding of your finances. Empower yourself with control. Bridge the gap between you and your loved one or roommate. If WellPaid sounds good for you, check us out here!Learn more about WellPaid's brand new beta launch.