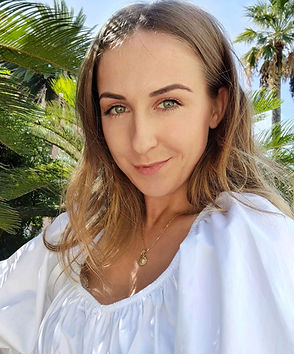 Aliki Redefining Female Travel by Documenting Her Experiences in Various Parts of The World
Aliki started her Aliki Travel Blog as a hobby to keep up with family and friends. Four years later, Aliki Travel Blog is redefining female travel through detailed videos, articles, travel guides, and eye-catching experiences from various parts of the world. So far, Aliki has traveled across Europe, Asia, Africa, and South America. Learn more here.

FOR IMMEDIATE RELEASE
October 13, 2022 – When Aliki started Aliki Travel Blog, she perceived it as a hobby to share her travel experiences with friends and family. The Female Travel Blogger has been 'the girl who always goes places' from a young age, having lived in various countries after high school. But as her adventurous spirit grew with each passing trip, she made travel blogging her lifestyle. Today, Aliki Travel Blog is the go-to travel guide for most female adventurers looking for recommendations and tips to travel around Europe, Asia, Africa, and South America.
"I started this travel blog four years ago as a hobby, and it was a great way to keep up with my family and friends. I've loved traveling my whole life, and everyone knows me as 'that girl who always goes places', so I wanted to start sharing insightful travel tips and recommendations with a larger audience. This little side project, blog, and brand have grown into my lifestyle. I cannot imagine my life without it anymore. This blog is a genuine reflection of myself and who I am, and I hope the videos and articles will inspire your next trip," stated Aliki.
Aliki has wrapped up her South American travel experience and prepared captivating videos and highlights of the most beautiful places across Colombia, Ecuador, Peru, Brazil, and Bolivia. Travel enthusiasts looking for a South American Travel Guide will find resourceful tips on the Aliki Travel Blog and across her social media platforms like YouTube and Instagram.
"In February 2022, I embarked on a six-month journey around South America. My biggest highlights from the trip are the salt flats in Bolivia, Iguazu Falls in Brazil, Machu Picchu in Peru, Cocora Valley in Colombia, and simply surfing and having the time of my life by the coast of Ecuador. I have prepared practical guides to help you plan your trips and videos to give you a vibe of the places I visited," she added.
Aliki Travel Blog is an all-around travel blog for travelers looking for guides to different parts of the world. The blog has several sections, including a Spain Travel Guide with tips for fun activities to do in Madrid and Malaga. Other travel guides in this blog include Africa, Asia, and Europe.
Aliki inspires travel enthusiasts to live their best lives through insightful articles on her blog, YouTube channel, and other social media spaces. Adventure enthusiasts can subscribe to her YouTube channel and follow her on other social media platforms.
About Aliki Travel Blog
Aliki Travel Blog is a travel blog by an adventurous traveler constantly exploring new places and diving into different cultures. Aliki travels the world, documenting trips on her social media platforms.

Contact Information
Name: Aliki
Organization: Aliki Travel Blog
Website: https://www.alikitravelblog.com/
Originally posted On: https://syndication.cloud/aliki-redefining-female-travel-by-documenting-her-experiences-in-various-parts-of-the-world/