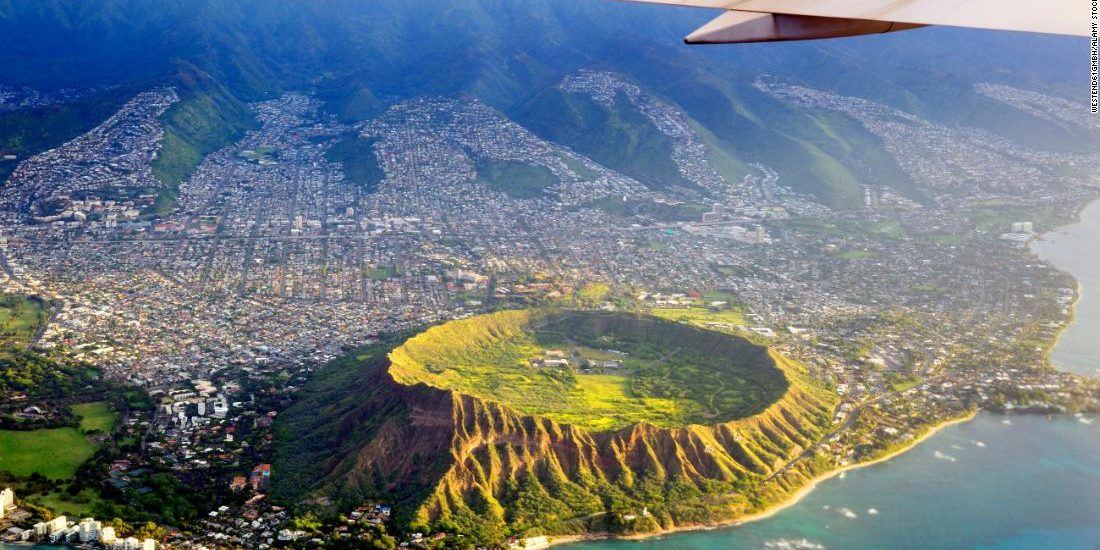 Discover Hawaii
Originally posted on https://www.kalileivacations.com/discover-hawaii/
There are many reasons to visit Hawaii. Aside from it being one of the most beautiful islands in the world, Hawaii is one of the most sought after travel destinations for people of all kinds. Foodies, families, nature lovers, romance seekers, shoppers and wellness enthusiasts can all fulfill their passions and desires in this amazing Polynesian Island.
Traveling to Hawaii is much easier than you think! Although it was once viewed as a bucket list item or a dream vacation for the distant future, that is no longer the case. Tourism in Hawaii has broadened making it easily accessible for many people to enjoy. Through Kalilei Vacations you too can discover Hawaii in all its glory with affordable packages for everyone.
Foodies Love the Taste of Hawaii
It's farm to table in Hawaii! Everything is fresh, local and tastes exquisite. You can't travel very far without seeing fresh farmers markets carrying local foods such as sweet lilikoi, succulent pineapples, bananas, and macadamia nuts. Fresh food is a very important aspect of the Hawaiian culture, and this has foodies worldwide loving the culinary specialties of this Pacific region.
In fact, over the past few years, Honolulu, one of Hawaii's biggest and most popular travel cities, has emerged as a major culinary mecca in the US with it's melting pot of mom and pop diners to modern and trendy eateries. Here ancient customs have met global influences to create a unique and delicious cuisine like no other on Earth.
You can thank the fertile volcanic soil for the succulent produce and food found in this region!
Hawaii is Super Family Friendly
Ohana, or family, is the most important thing in Hawaiian culture. Family is deeply respected and honored throughout the islands.  And you can feel it as soon as you step off the plane or cruise ship. Guests are treated with the "aloha" spirit like friends and family should be.
Hawaii is very family friendly and has a multitude of activities for kids of all ages. Kid friendly snorkeling is available all year, building sand castles, exploring volcanoes and historical sites, visit sea life at State Parks, see massive humpback whales on tours in Maui, the fun is endless!
---
Originally posted on YouTube by Kalilei Vacations
It's a Nature Lover's Paradise
If you love the great outdoors, you will love discovering and exploring Hawaii's majestic natural landscapes and unique wildlife makeup. Hawaii is home to over 50 parks and includes natural wonders such as volcanoes, valleys, vast hiking trails, beaches with sands of various colors, and historical sites.
Hawaii is home to approximately 1,000 different species, 90% of which are native to the islands and can't be found anywhere else in the world.
A Shopper's Delight
They recommend when you come to Hawaii to bring an extra suitcase! Whether you buy souvenirs, high-end fashion labels exclusive to the land, or things you can't find at home, Honolulu is a shopper's paradise. To put things into perspective, the shopping has become almost as famous as the beaches!
Love is Always in the Air
Relaxation and romance go hand in hand in the  Hawaiian islands. With exotic waterfalls, picture-perfect sunsets, serene beaches, and alluring landscapes, Hawaii makes for the ideal setting for spending intimate time with the one you love.  Kalilei Vacations has exclusive romantic getaways that are designed for newlyweds, anniversary celebrations or just some time away for two.
From cozy bed and breakfasts to couples massage, you can indulge in a vacation that satisfies the soul.
Health and Wellness Enthusiasts
Visitors are in luck! Over the years, generations of Hawaiian elders, known as kupuna, have passed down their wisdom and indigenous ways of using medicinal plants and native materials to heal and restore balance in one's health. Along with the curing climate and therapeutic sun and salt waters, guests travel from near and far to spend time in the are of traditional Hawaiian healing. It has even been said that the volcanoes have the power to restore and rejuvenate health.
Whatever wellness activity you desire, Hawaii offers and Kalilei Travel will arrange. Yoga on the beach? A lomilomi or pohaku stone massage? Local flower facials or Kona coffee scrubs? Achieve your lokahi harmony during a health and wellness vacation in Hawaii.