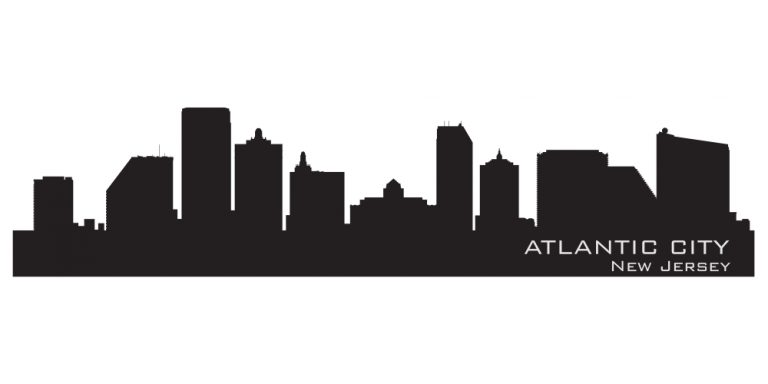 Enjoy A Great Weekend Away – in Atlantic City
Originally posted on https://www.shescribes.com/enjoy-a-great-weekend-away-in-atlantic-city/
The name 'Atlantic City' conjures up a whole range of images in your mind straightaway, doesn't it?  Fun, ferris wheels, fabulous beaches. And that's just for starters.
Because, as a weekend trip destination – it has lots more to offer than you might think.
And, if you're a New Yorker, you don't even need a car to visit – there are multiple bus options in and out of town each day.  How many destinations, within easy reach by public transport, offer so much variety? We can't think of many that could beat it.
But, wherever you're travelling to Atlantic City from – what could a weekend away here really look like?
Catch a show
This is often the reason people are drawn to visit Atlantic City, so it's a great starting point if you're considering a trip.  And it's hardly surprising when so many big name entertainers pass through this historic resort town. There's everyone from J Balvin to Bob Dylan on the bill this season – so there really is something for everyone. We hear Mariah Carey, Fleetwood Mac and John Legend are also appearing, so you'd better check out those tickets soon!
Go under the Boardwalk, down by the sea
There's a beautiful boardwalk here, of course. And you don't have to go under it if you don't want to. We just couldn't resist referencing that song! In fact, strolling the boardwalk as the sun sets is one of Atlantic City's greatest pleasures.
At the other end of the day, it's equally appealing first thing in the morning – before other families start setting up on the beach (and the hard-partying groups of 20-somethings have rolled out of bed).  Grabbing a coffee and enjoying the water views, sea gulls and a precious bit of quiet is a great way to start a day of exploring the city.
Indulge your taste buds – and your sense of nostalgia
There's a fantastic range of food available here – with everything on offer from fries to fine dining. Just like Las Vegas, the food scene has really exploded into a smorgasbord of celebrity chef offers and quality local eats.
Blueberry pancakes for breakfast at Gilchrist are a must – as is a visit to White House Subs (an Atlantic City institution). Be warned though – the sandwiches here are of epic proportions!  Arrive early if you plan to order takeout, as the queues can get long from the minute it opens. But it 's worth rolling out of bed on time to experience the taste of their infamous 'Italian'.  This impeccable masterpiece – stuffed with provolone, ham and Genoa salami – all topped with hot pepper relish.- will truly set you up for the day.
For dinner, take your pick from seafood and steak houses to sushi – or just have a real blowout at Sugar Factory.  This brasserie and candy store mash-up is known for its insane milkshakes and giant, rainbow-colored cocktails. Blissful…
For a more serious culinary experience, consider checking out Savor Borgata in November. It's one of Atlantic City's premier food fests, complete with celeb chef dinners, cooking classes and tasting events.
Or visit a real landmark – Chef Vola's.  This cash-only, reservations-only BYOB establishment. offers the kind of retro Italian dishes that conjure up ghosts of the Rat Pack. Volare…!
Indulge your kids (or your own inner child)
Indulge your kids (or your own inner child)  with activities like mini golf, go-karts, arcades and amusement rides. The pier is full of fun attractions, including an observation wheel, or take a short stroll to climb the historic lighthouse.
If you've got a sweet tooth, just a block from the boardwalk, you'll find MADE – a combination chocolate lab and bar. Every dessert or drink available here is bursting with your favourite bean.  Let's be honest – it's a real paradise for any chocoholic.
Become a culture vulture
The Noyes Arts Garage (part of Stockton University's campus), houses a collection of fascinating shops and studios.  And you'll find everything from prints and jewelry to sculptures and sneakers on sale here. The highlight is the African-American Heritage Museum of Southern New Jersey. It nearly overflows with paintings, maps and advertisements documenting the fascinating history of African-Americans in the area.
Indulge your love of music memorabilia
Are you a bit of a music-buff? The recently opened Hard Rock Hotel and Casino houses more rare, historic memorabilia than any other outpost. It's almost more of a music history museum than a resort – so it's a great place to indulge your 'inner rock star'.  But, if you do plan to stay here, it's worth noting that many of the rooms boast magnificent ocean views.  And you'll also find an all-seasons pool – and food and drink to suit every budget.
If you're a night owl
If you're a bit of a 'creature of the night', you'll find mega clubs here like Daer, with an outdoor patio overlooking the boardwalk.  As well as 2,200 slots and 120 sparkling new table games to keep you busy. Or you could just bliss out at its massive spa – which synchronizes a range of relaxing treatments to music.
Hit the beach
And when all of this excitement has worn you out – or you're just ready to chill – step off the boardwalk and head straight to the beach. It isn't as crowded as ones in towns farther south, and tags aren't required, so you can lounge there for free.
It's still great out of season
But don't fret if you plan to visit off-season, either. You might not spend so much time sunbathing, but there's still lots of exciting things to explore. With a full-on Oktoberfest celebration, a holiday light show and a polar bear plunge on New Year's Day, this truly is a year round destination.
So if you're planning a day or weekend away sometime soon, we think Atlantic City has got a lot to offer.  Whether it's just you, or you and the kids. Or whether you're just a big kid yourself, if you're honest – this destination has something to treasure. And for any budding culture vultures out there – or lovers of the culinary arts – Atlantic City could really surprise you.  Go on…try it!
Happy travelling….