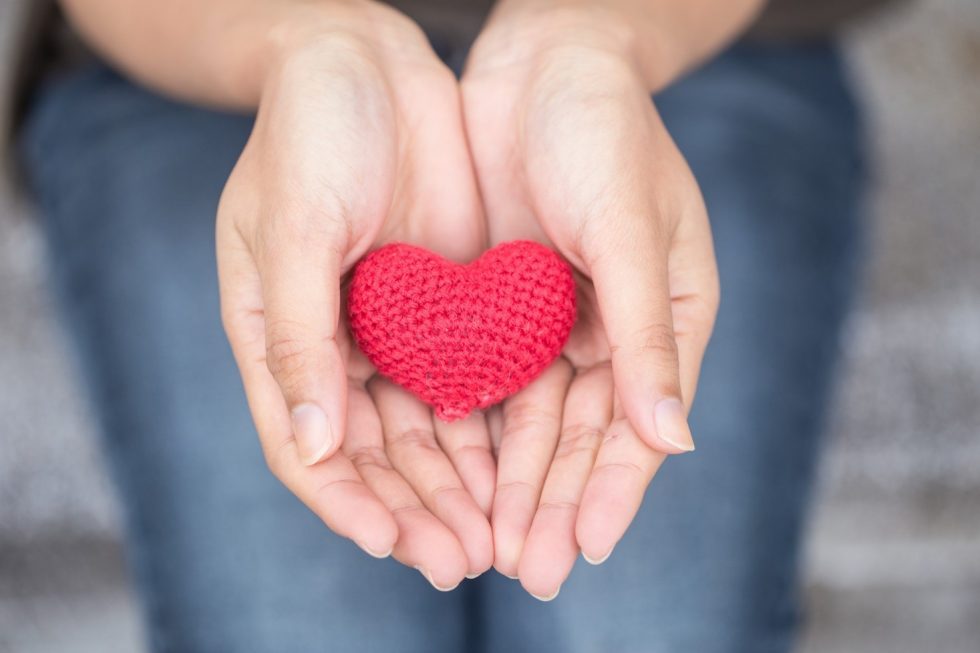 Davisville Management Company Gives Back to the Community
Photo From Abaton Consultants
Originally Posted On: https://www.davisapartmentsforrent.com/davisville-management-company-gives-back-to-the-community/
You already know Davisville Management Company as the brains behind the best apartment housing near UC Davis.
Today, we're here to talk about our hearts.
Over the years, we've spent time creating student-friendly apartment complexes that are close to campus and filled with amenities, from fitness centers to computer labs.
Yet, our reach and commitment extend far past Alvarado Ave.
In our effort to bolster our community and give back, we've partnered with many charities to help bring financial support, attention, and awareness to their causes.
Let's take a look at a few of the events and organizations we're proud to support. Read on to learn more about each entity, as well as how you can get involved, too!
Picnic Day
UC Davis is built on traditions, and Picnic Day is one of the most celebrated ones. What a better way to motivate existing students and showcase the campus to prospective ones than a festive, all-day extravaganza?
This special day originated in 1909, when the University Farm opened up its new dairy barn to the local community, offering coffee, cream, and sugar as light refreshments. Locals showed up in droves, with picnic baskets in tow to make a full day out of the exhibit.
Picnic Day has become the school's signature event and one of the largest student-run events in the nation. In 1912, the student committee relieved the University Farm of planning and hosting the day, which now boasts an annual attendance of more than 70,000 people!
Held every spring, it features a parade, battle of the bands, magic show, fashion show, cockroach races, and much more. It's the ideal way to come together with your family, friends and fellow students to show your school pride.
As a proud sponsor of Picnic Day, Davisville Management Company provides financial support that helps make the events possible. The 2020 UC Davis Picnic Day is on April 18, 2020! Go here to learn more and help out!
Yolo Crisis Nursery
The mission of Yolo Crisis Nursery is simple: To help parents who need help.
When parents are in the middle of a personal crisis, dealing with a family issue, or overcoming obstacles so they can be a better provider, the nursery provides a safe and nurturing place for their children to stay.
Available for children from birth to age five, it's become a haven of hope and healing for many families in our community. A few of the key programs of Yolo Crisis Nursery include:
Crisis and Respite Care
Specialized Infant Day Care and Preschool
Wrap-Around Services
Family Life Skills Program
Since its inception, the nursery has provided more than 2,700 safe stays for families in need. Davisville Management Company understands and supports the vital gap that this organization fills. We're dedicated to helping them achieve their goals through ongoing financial support.
Football Club Davis
While we love supporting and cheering for the Aggies, the Davisville Management Team also enthusiastically supports and roots for the other illustrious sports teams that call our city home! One of those is Football Club Davis.
This new semi-professional soccer team plays in the National Premier Soccer League Golden Gate Conference and is a complete blast to watch. Games take place at Playfields Soccer Stadium.
The men's team has been playing since 2018 and the newly-formed women's team will join the Women's Premier Soccer League as an expansion team for the 2020 season.
What makes this organization unique? Football Club Davis is supported by community members. Annual memberships and sponsorships help support both teams all season. We're excited to add our name to the list of those excited to see them grow!
Davis Music Fest
For 10 years, the Davis Music Fest has been rocking the city with one of the most impressive and energetic music events in the state.
For three days every year, the festival sets up shop in Davis, featuring live music that spans across multiple genres, stages, and venues. In addition to national touring artists, the festival also features local up-and-coming talent from our area.
The best part? Money generated from the festival helps strengthen the music, art and performing arts programs in our local schools.
Love SXSW but don't want to travel to Austin? Davis Music Fest brings the same energy, vibe and great music you'd expect from a festival of that size. You might discover your new favorite artist right down the street!
The event depends on support from sponsors, members, producers, and partners, and Davisville Management Company is proud to lend ours.
The 2020 Davis Music Fest is on July 19, so get your tickets today!
Davis Live Music Collective
Need even more proof that our town has music in its DNA? The Davis Live Music Collective showcases some of the top musicians in our area and beyond. It does so through a series of ongoing concert events held every quarter at venues around the city.
Created in 2011 as an effort to grow the live music scene in Davis, the collective was originally founded on the city's popular house concert scene. Since partnering with the Davis Music Fest in its second year, the program has expanded tenfold.
Now, it's the musical heartbeat of the community. In addition to local artists, the collective also hosts concerts by nationally touring musicians, offering something for everyone.
As a sponsor, we support this important community institution and can't wait to see what shows 2020 will bring! You can learn more about upcoming concerts here.
Davis School Orchestral Music Association
Great musicians might be born with their talent, but school programs help them hone it.
That's the premise behind the Davis School Orchestral Music Association, or DSOMA. This volunteer, non-profit corporation seeks to provide a comprehensive musical education for all students within the Davis Joint Unified School District (DJUSD).
In addition to promoting awareness, the association also strives to make participation in the arts accessible to everyone, regardless of income. With a special focus on strings and orchestra music, DSOMA provides myriad events throughout the year, including:
An annual concert at the UC Davis Mondavi Center
Elementary outreach and strings workshops
On-site school mentoring
Student scholarships and grants
In-kind support to music education programs in the area
The corporation also partners with local academic institutions to further their school orchestra and strings programs. With support from the community, DSOMA provides financial backing for field trips and performances, as well as teacher supplies and instrument purchases/repairs.
As a sponsor, we've seen firsthand how this benefits the schools in and around Davis. It allows interested students the opportunity to explore orchestra music in a way they never thought possible.
Campus Rotaract Club of Davis
Change begins from within, and the Campus Rotaract Club of Davis knows that university students are some of the most powerful, inspired influencers for good.
The club helps students in the area learn about and participate in various community service projects.
One such project is Baby Packs, which provides care packages for new and expecting mothers in Brazil. The Rotaract Club also participates in other international service projects which include donating to Heifer International as well as the Rotary Club's special project, End Polio Now. Through the latter, the Rotaract Club raises money to provide vaccines in the three countries where polio remains: Pakistan, Afghanistan, and Nigeria.
The club also helps students achieve professional development goals through resume and interview help. Davisville Management Company gladly supports this worthwhile cause which helps students expand their world view.
Friends of Meals on Wheels
Meals on Wheels Yolo County is a non-profit organization that hand delivers a hot meal to seniors in our community. With the kitchen staff starting their shifts at 4:00 a.m., the team creates between 350 and 400 full meals from scratch every single day.
Then, they transport two-thirds of that food to local seniors living around Woodland, Winters, West Sacramento, and Davis, filling their plates and hearts with individual attention.
Though home delivery is the crux of the organization, the team also dishes out the remaining one-third of the hot meals at four local community centers daily.
While this is a vital county-wide resource, it's one of the few remaining organizations of its kind. Most food assistance programs have dwindled to twice-monthly frozen food delivery, eliminated congregate dining, or have closed their doors altogether. The ongoing operation of Meals on Wheels Yolo County depends on the time and financial support of the community.
Friends of Meals on Wheels helps to support their effort. As a sponsor, we help this organization pay for its year-round fundraising and outreach activities.
Paul's Place
Like many other cities across California, Davis is home to a growing homeless population. As such, a need exists for housing and other services that can help transition these individuals from chronic homelessness to a more stable future.
Paul's Place was born out of this crisis and is a beacon of hope for the city.
This new multi-functional center will provide housing and wraparound services for the city's homeless. Designed to replace and upgrade the former Davis Community Meals and Housing (DCMH) facility, it's an innovative and exciting building that will include a variety of amenities, including:
A communal outdoor space
A Resource Center to connect residents with public benefits, housing, and employment opportunities
Transitional housing
Private micro-unit apartments for permanent, supportive housing
Slated to begin construction in 2020, Paul's Place can help transform our city and improve the lives of its residents. We jumped at the chance to support this project from the ground up and look forward to seeing it grow.
Woodland Christian School Foundation
Since 1974, Woodland Christian School has provided local students with a premier Christian education from preschool through the 12th grade.
At every grade, students have the opportunity to participate in academic, athletic and fine arts programs with their peers. They also enjoy the individual attention that small class sizes provide.
Beginning as a ministry of the First Baptist Church of Woodland, the school grew into a full-fledged, independent school. Today, it's recognized by accreditations from the Association of Christian Schools International (ACSI) and the Western Association of Schools and Colleges (WASC).
A proud sponsor, we help fund the programs and activities that directly impact and improve the lives of students and staff members.
Natalie Corona Memorial Scholarship
Every year, the Davis Odd Fellows, a brand of international Odd Fellows fraternity, provides the Natalie Corona Memorial Scholarship through its lodge programs.
Natalie was a former member of the Davis Police Department. Born in nearby Arbuckle, she attended Pierce High School and graduated from the Sacramento Police Academy in June 2018.
She earned her badge soon thereafter and was sworn in at the Police Department in August 2018. A few months later, on January 10, 2019, she was shot and killed in the line of duty. In her honor, the Davis Odd Fellows created this scholarship in February of the same year.
Its goal is to provide financial support for high school students in Davis, CA and Arbuckle, CA interested in pursuing a career in law enforcement. Natalie embodied a passion for the field, inspiring cooperation and teamwork among her colleagues and the entire community.
The Odd Fellows delivered three $1,000 scholarships in June 2019. Through the efforts of sponsors, including our company, the organization plans to continue supporting students long into the future.
Davisville Management Company Cares and Contributes
As you can see, Davisville Management Company is more than the name behind your favorite apartments.
Our heart for students and their families extends outside our lobbies and gates. We're privileged to support so many local charities and organizations that share our vision and concern.
Interested in learning more about our company or its mission? Ready to find your perfect student housing spot? Feel free to contact us today and let's connect.