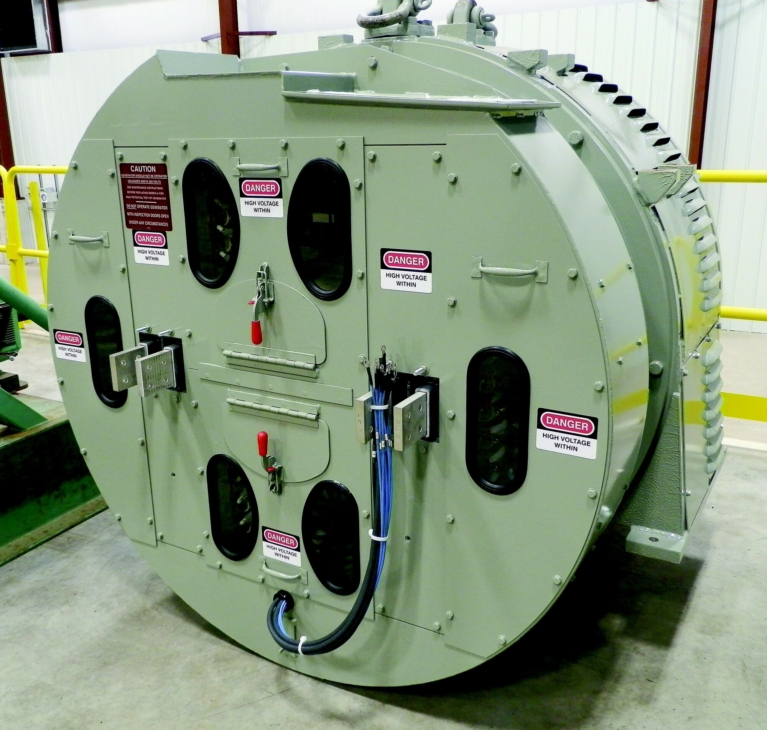 Cummins vs CAT Diesel Generator: Which Is Right for You?
Photo from csdieselgenerators
Originally Posted On: Cummins vs CAT Diesel Generator: Which Is Right for You? – (csdieselgenerators.com)
Did you know that power outages cost United States businesses an estimated $150 billion every year?
Power outages can really put a damper on your business's bottom line, especially if you are located in an area that experiences a lot of them.
There are solutions out there that you can invest in that will keep your lights on, phones working, and your building warm. A CAT diesel generator provides reliability and security, so you can keep going even when the power is out.
Keep reading to learn about CAT and Cummins diesel generator benefits, and how to choose the right diesel generator for your business.
Why Get a Diesel Generator?
Diesel generators are popular for many reasons. They're cost-effective and are a great source of power that is very reliable.
Diesel generators are more fuel-efficient than other types of generators. This is great because this means you'll get longer run times on the same amount of fuel when compared to gas-powered generators.
Better yet, in most places, diesel fuel is a cheaper fuel option than gasoline is. Not only will it keep your generator running longer, but it will cost you less to fill your tank too.
Another benefit of a diesel generator is that they require less maintenance. Unlike gas engines, diesel engines don't have spark plugs or carburetors. The only real maintenance that a diesel engine needs is regular oil changes.
Diesel engines also last a lot longer than gasoline engines. You can safely expect your diesel generator's engine to last up to 3 times as long as a gasoline engine will.
From a safety standpoint, diesel comes with a lot less risk than gasoline. Diesel is a much less-flammable type of fuel when compared to gasoline. This lessens the risk of a fire or explosion should an accident occur.
Cummins Diesel Generator Benefits
There are a lot of diesel generator companies on the market today, but Cummins has been a mainstay in the diesel engine and diesel generator market for decades.
Because Cummins has been working with diesel for so long, it has given them time and experience to optimize their generators. Their design is especially beneficial for maintaining them for a long time and getting reliable service out of them.
They provide great reliability because they use an intensified alloy and casting cylinder. This cylinder along with a Ferrous Cast Ductile piston to provides better engine rigidity.
These materials allow the Cummins diesel generator to work at a high level while producing less noise and vibration and help the engine to adapt to higher explosion pressure.
Cummins diesel generators also get good fuel economy. They come equipped with an advanced fuel control system that uses a specially designed piston top chamber along with high-pressure fuel injection to provide top levels of fuel efficiency.
It always seems like it takes forever for a generator to kick in when the power goes out, but not with a Cummins diesel generator. They are designed to have a quick response time to get your power up and running in no time.
The Cummins diesel generator also comes with a unique water pump system that uses cool water to keep the generator from overheating. The use of this pump system prevents corrosion and gets rid of impurities. This makes the generator run smoother and last longer.
Another benefit of a Cummins diesel generator is that, should you need them, spare parts are plentiful and easy to get. This makes maintenance on your generator simple and hassle-free.
CAT Diesel Generator Benefits
Caterpillar has been a power in the diesel generator market for a long time, and with good reason. Their generators are some of the most efficient and durable generators available today.
The goal of CAT diesel generators is to provide clean, economical power in a reliable way in the most difficult and demanding environments and situations.
Because Caterpillar is the world's largest manufacturer of diesel engines, you have an almost unlimited amount of specifications available to you. This makes finding the perfect generator for your business a breeze.
Another benefit of a CAT diesel generator is that they're easy to get a permit for and even easier to install and use. This is a big difference when it comes to Caterpillar vs. Cummins diesel generators.
A big area where CAT diesel generators stand out when comparing CAT vs Cummins diesel generators is the fuel efficiency. CAT diesel generators are famous around the world for their top-notch fuel efficiency.
They are also much easier to maintain than other generator brands. They have one of the lowest life-cycle costs of any brand of generator available today.
Another one of the CAT diesel generator benefits is that they have excellent transient response times. This means that your generator will perform at a high level no matter the load that is being placed on it.
If you are worried about the environmental impact of getting a diesel generator, CAT diesel generators have you covered. They are compliant with almost all of the regulations in place across the globe when it comes to emissions.
Are You Ready for More Power?
Diesel generators can be a real lifesaver and money saver for a business. If the power goes out, you could be looking at millions in lost profits. A CAT diesel generator will ensure that the power stays on and your business functions at normal levels.
There are generators for every building size and every application. Finding the perfect generator for your business is a matter of knowing what you need it for and how much power your business will be using.
Are you ready to have a reliable backup power source that will save you millions? Get in touch with the experts at Central States Diesel Generators today, and they'll help you find the perfect generator for your business.