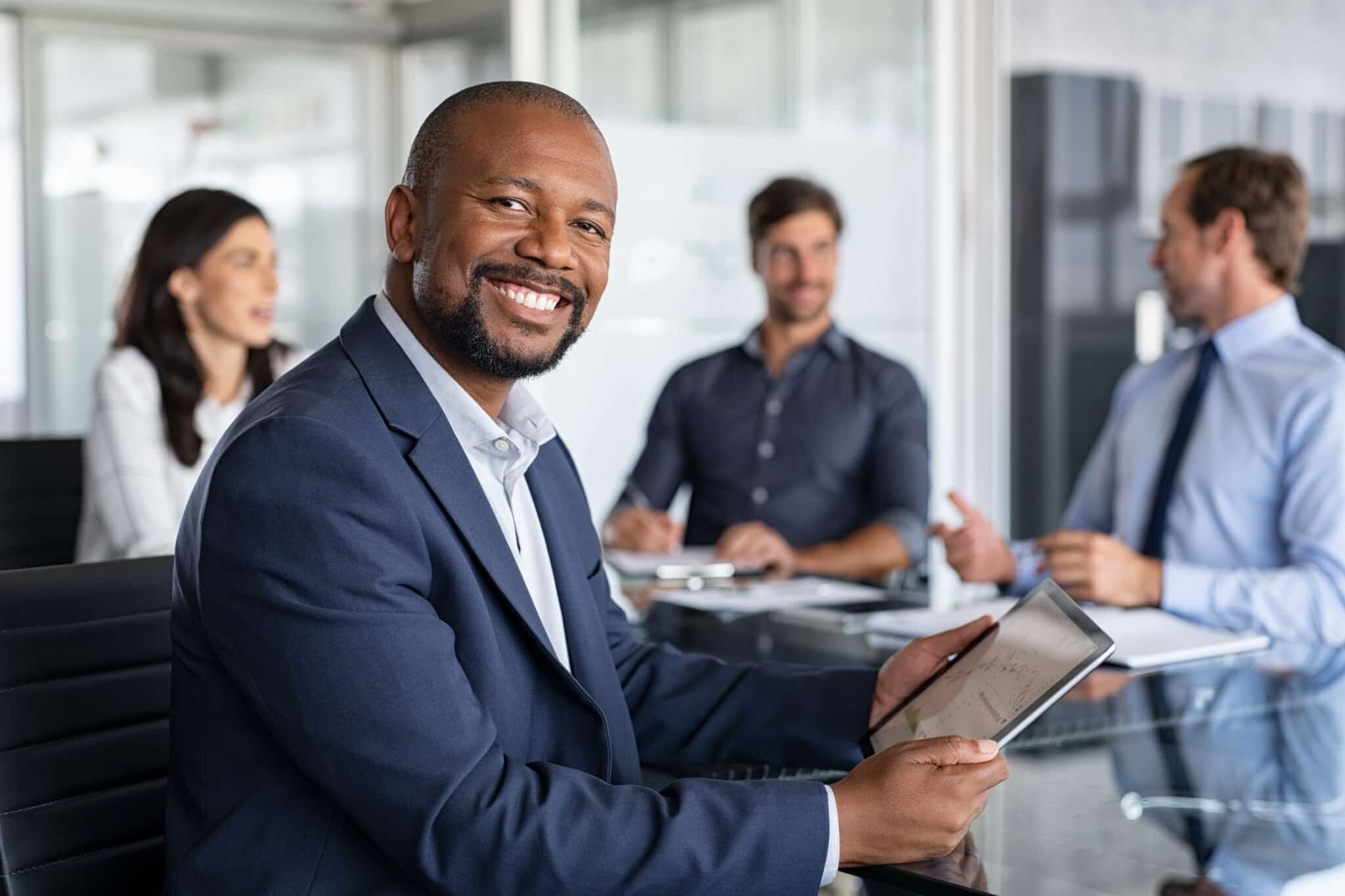 9 Strategies to Find Quality Candidates for Hard-to-Fill School Administration Roles
Photo from WorkMonger
Originally Posted On: https://workmonger.com/9-strategies-to-find-quality-candidates-for-hard-to-fill-school-administration-roles/

Finding quality job candidates often presents a challenge for education organizations, schools, and school districts. However, searching for hard-to-fill school administration roles escalates that challenge. 
You need professionals who not only understand their job requirements but can carry them out in a way that allows students, teachers, and schools to thrive. At every level, people who work in administration are the wheels that make a school and district run smoothly for everyone involved. No school administration role is too small or unimportant, from secretarial duties to technology to curriculum development and management.
Some hiring teams feel forced to sacrifice quality and hire candidates that do not meet their needs, potentially harming districts, schools, and students. However, you do not have to settle for mediocre candidates when you are crunched for time, struggling to fill critical roles, or simply frustrated by fruitless efforts to find the right people. Instead, implement one or more of the following strategies to find quality candidates for hard-to-fill school administration roles, ensuring the best student outcomes.
Leverage Social Media as a Recruiting Tool
Social media is here to stay, so learning how it can benefit your hiring process is worth the time and effort. You can leverage LinkedIn, Facebook, Instagram, Twitter, and other social networks in ways that enhance your reach and enable you to recruit quality administrators. A solid digital marketing campaign includes various strategies to reach the desired audience. Three key strategies for using social media as a recruiting tool include:
Creating Quality Content
Regardless of which social media platform(s) you use, it's crucial that you provide quality content. You might choose to make recruitment videos, share job openings, and share company news. All of your content will not necessarily be relevant to school administrators. However, sharing quality content helps drive qualified people to your social media platforms and website. This can connect you with passive job seekers who aren't actively looking for a new position. Yet, if they like what they see, they might engage with your job descriptions and consider a change.
Creating Attractive Job Descriptions
At a 30,000 foot level, the job descriptions for school administrators may start to look similar across different districts and schools. However, as you create a job description, you need to think about how you can make yours stand out to attract the best people for hard-to-fill school administration roles. What is unique about your school, the community that you serve, and your school's vision for the years ahead? What special perks, programs, or projects does your district or school offer administrators? What can you say about the team culture, your core values, or the work environment? Including these things in your job description will likely increase the number of qualified applicants who contact you.  
Using Professional Photos/Videos
You need to use professional photos and videos to create a job post on social media, post a recruitment video, or share other content that reveals more about your organization or school district. Professional photos and videos attract more viewers, who could be qualified, interested candidates or share the post with others who are.
Create an Employee Referral Program
People who work in education know others who work in education. Those in teaching and non-teaching roles alike probably know at least one person who could be a good fit for a hard-to-fill school administration role. Plus, quality candidates for school administration roles do not always have to come from the education sector. This is especially true for non-academic positions, such as finance, operations, data analysis, fundraising, human resources, and others. 
According to the Society for Human Resource Management (SHRM), employee referrals are the most effective for qualified job candidates. As a bonus, employee referrals are a low-cost and often faster way to recruit. In many cases, employee referrals also lead to lower turnover because candidates have an idea of the culture in your district or school from at least one person. If you implement a strong employee referral program, your team members will leave no stone unturned to bring you the best candidates to potentially fill your open school administration roles. Protip: consider a reward for both the employee who makes the referral and the candidate that was referred if they are successfully hired, such as a $250 amazon gift card. A little gift to say thank you can often go a long way in encouraging your team to take the time to make quality referrals. 
Reach Out to Your Professional and Personal Network
In the education sector, you likely have an extensive professional network full of people who work in teaching and non-teaching roles in schools and districts close to you. When you are struggling to fill an administration role, reach out to those in your network. Maybe someone you know is looking for a change, or perhaps they know someone who would be perfect for the position you are trying to fill. The same is true of your personal network. Your friends and family might have acquaintances who would be viable job candidates. Freely provide your contact information for people to reach out to you and give you a chance to share the type of role(s) you are trying to fill.
Attend Networking Events
Depending on the risk level and current happenings with COVID variants, you might struggle to find networking events to attend physically. However, many organizations have moved events and conferences online during peak pandemic times. Mingling with people you do not know, even when they do not work in education, is an excellent way to strike up a conversation and mention that you are looking for candidates to fill a particular role. Whether online or in-person, these events are often a relaxed setting allowing you to have fruitful conversations with potential candidates or people who might know potential candidates for your hard-to-fill school administration roles.
Consult with an Education Search Firm
You can avoid the frustration and desperation that sometimes comes with searching for school administration candidates by working with an education search firm. Talent search firms save time and money, especially those specializing in education. Senior-level administration roles especially are hard to fill because of the specific skill set needed for these positions. 
Education search firms focus on networks of people within the sector, eliminating many challenges that employers face while searching for hard-to-fill roles. In addition, specialized search firms know top professionals, what they earn, where to find them, when they are available, and how to recruit them.
If you hire an education search firm, you can expect them to take time to understand your administration needs. At WorkMonger, we help employers search by using data-driven solutions that connect them with the JobSeekers looking for the roles they need to fill. We also offer a traditional job board dedicated to non-teaching roles in the education sector called TrulyHired.
Recruit a Reference
Various contacts come across your desk when you hire people in the education sector. You've likely talked to several references of other employees you've hired that could be a perfect fit for a school administration role. Save time in your job search and find quality candidates by reaching out to one or more references to recruit for your hard-to-fill roles. You might come up empty, but chances are you could find some incredible talent! Even if the references you speak to are not interested in the administration roles you have, they may know other people looking for a position that would be a good fit for the role you are trying to fill.
Shorten Your Hiring Process
A poor candidate experience can scare away potential hires. One of the best ways to improve a candidate's experience is shortening the hiring process. You risk losing the chance to hire quality talent for your hard-to-fill school administration roles if you take too long to move your job candidates through your hiring process. You show candidates that you value their time as people, increasing the likelihood they will believe you value their time as employees. Additionally, the more time you take to go through your hiring process, the better chance the candidate you want will take a position with another organization. This is especially true in today's tight labor market.
Of course, you are likely bound by specific procedures and organizational rules for hiring, which may remove some control you have over certain aspects of time. However, search for areas where you do have the power to speed up the process, so you don't miss out on the opportunity to hire a quality candidate. For example, schedule an interview as soon as possible and obtain the appropriate approvals or sign off on going forward with the candidate as soon as possible.
Reconsider Past Candidates
In the past few years, you have likely recruited or attempted to recruit one or more job candidates for hard-to-fill school administration roles. Perhaps you had multiple viable candidates or chose not to hire someone because they lacked one or more qualifications in their application package. Revisit past candidates to see if they could be an option. 
Perhaps candidates you previously chose not to hire are still looking for a position or are unhappy where they currently work. You might not always get the "perfect" candidate that checks every single box in your description. However, those who aren't perfect can still be quality candidates. This is especially true of those who are quick learners. You can offer the training they need during the onboarding process, and soon enough, you turn a quality candidate into the "perfect" hire for your school administration position.
Recruit from Nearby Colleges
Some may argue that hiring graduates from undergraduate and graduate programs for hard-to-fill school administration roles is sacrificing quality. It's true that most will have little work experience, and you likely will not find a candidate to fill higher-level administration roles.. However, some graduates from undergraduate and graduate programs that are aspiring to enter education administration are a good fit for entry- or mid-level school administration roles, such as data analysts, finance associates, or human resource associates. They are eager to get into the workforce, want to learn, and typically have a positive attitude. Additionally, they haven't had the chance to cultivate bad habits. When you hire a recent graduate, you have the luxury of being the first to train them. Many experiences they have had in school and even with a part-time job (or if they worked full-time between undergraduate and their graduate program) can translate into the skills you need them to have for their role. Don't miss out on a diamond in the rough by considering recent college graduates.
Consider Current Team Members
Schools and school districts alike have team members aspiring to move into administration or take on a more prominent role. It's not uncommon for a few teachers to pursue a graduate degree in school administration with the hopes of transitioning outside the classroom. When looking for candidates for hard-to-fill school administration roles, especially senior roles, searching internally can be a fruitful strategy for finding quality candidates. 
Teachers and others already working for your school or district already know the ins and outs. They also have relationships with other team members, parents, and students. Taking on an administrative role is a natural progression for some teachers. The same is true for those who already work in an administrative capacity and seek career growth. Hiring internally can be quicker and more efficient when you are looking to fill a hard-to-fill role quickly. Of course, you create another job opening, but likely one that won't be as difficult to fill.
Contact WorkMonger Today to Find Candidates for Your Hard-to-Fill School Administration Roles
WorkMonger provides a wide range of services for employers seeking job candidates for non-teaching roles in the education sector. You can find the hiring solution you need within the constraints of your organization's budget and requirements. 
In addition to data-driven employer/employee matches, their TrulyHired job board is the largest non-teaching education job board, providing an outlet for traditional job postings that get your open positions in front of qualified, mission-aligned education leaders.
If your education organization is struggling to find candidates during the current labor shortage, let WorkMonger help you with your candidate search process. Contact us today to learn more and set up a free talent consultation session.