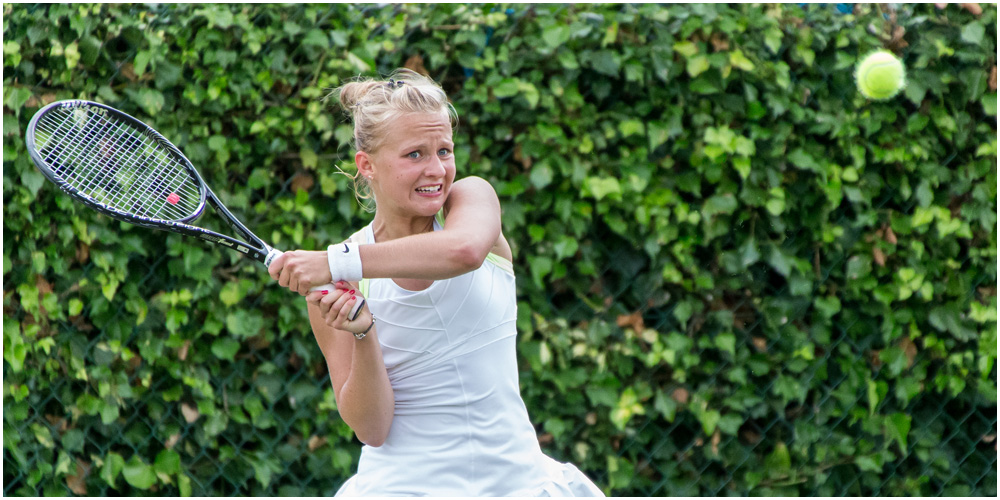 Crosscourt Consulting and USTA New England Team up for Youth Tennis Pathway
Originally posted on https://crosscourtconsulting.com/crosscourt-consulting-and-usta-new-england-team-up-for-youth-tennis-pathway/
Crosscourt Consulting and USTA New England have partnered to ramp up interest and participation in youth tennis.
The partnership offers tennis families educational and consulting services on proper tennis planning and navigating the youth tennis pathway program. A number of events will be held throughout the New England section for parents and players to learn more about the USTA New England junior pathway, from orange ball to college tennis.
"Crosscourt Consulting is happy to be collaborating with USTA New England on parent and player education," said Crosscourt Consulting managing partner Jeff Bearup. "The junior tennis system, as well as player pathways, is rapidly evolving, not only on a regional level, but nationally and internationally. Our goal in joining forces with the USTA New England section is to assist players and families with information dissemination, proper goal setting, planning, advocating appropriate recreational and competitive pathways, and defining key performance benchmarks."
USTA New England Executive Director Matt Olson said teaming up with Crosscourt Consulting will provide a fresh look into the youth tennis pathway program.
"Our partnership with Crosscourt Consulting opens the door to many educational opportunities for our New England community," he said. "It comes at a critical time when we are reinventing the USTA junior pathway across the country to get more kids in this great sport."
Alexandra Wesley, marketing director for USTA New England, said bringing Crosscourt Consulting on board resulted in "an innovative and successful" event, The Crosscourt Path – a concept that brings together on-court play for kids and off-court learning for parents and coaches.
Nearly 80 youngsters, coaches, and parents participated in the event at the Weymouth Club in Weymouth on a recent Saturday. The program provided strategies about positive play and motivation.
"It was an educational workshop for players, parents and coaches that we plan to replicate and build on in the future," she said.
Here is a video of the Crosscourt Path event: https://www.youtube.com/watch?v=HTFF4HAmUUY
Wesley also noted that the collaboration allows USTA New England to "bring educational opportunities to USTA New England families that we haven't been able to offer before."
"This partnership comes at a critical time as the junior tennis world is rapidly changing," said Wesley.
Read more about the partnership: https://www.usta.com/en/home/about-usta/who-we-are/newengland/NewEnglandSponsors.html
Announcements of upcoming events will be posted on the USTA New England and Crosscourt Consulting websites. For more details about junior tennis consulting, please contact Crosscourt Consulting at 617-842-5901 or email us at [email protected].