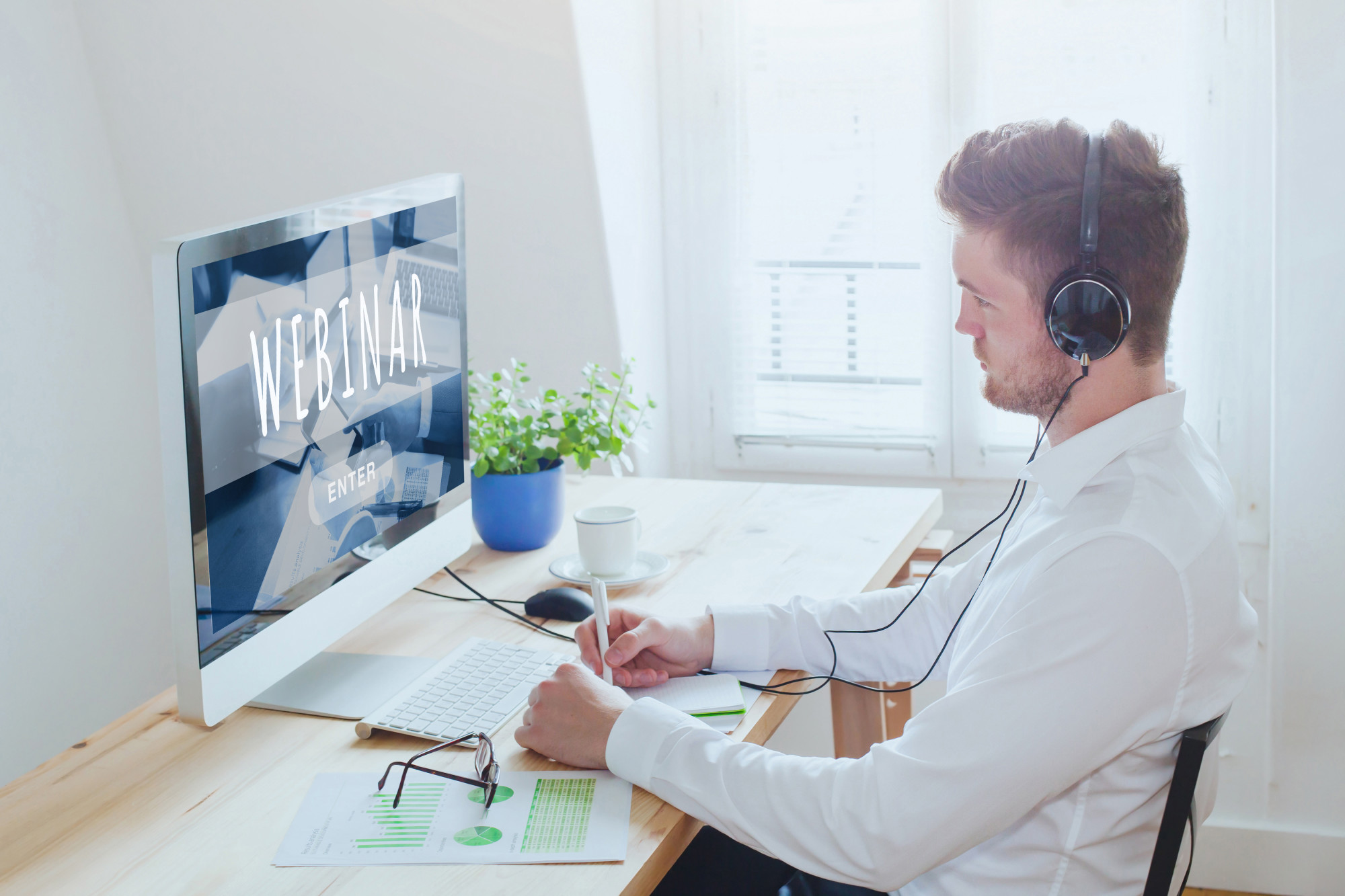 How to Create a Webinar That Becomes an Online Course
Did you know that it's possible to make over $100,000 a year selling online courses?
That's right — and hosting a webinar is a great first step into the lucrative world of online education.
Webinars are live video events, usually with some elements of audience participation, that teach viewers a specific skill or technique.
Topics for webinars and online courses range from 'How to Make Money Selling on Amazon', to, 'How to Start an Aromatherapy Business.' It's important to choose a topic that you know well and have firsthand experience with.
Want to learn exactly how to create a webinar that later becomes a bestselling online course?
Keep reading for all the details.
Create Clear Audience Personas
Before you start planning and creating content, you need to know exactly who you're targeting with both your webinar and your online course.
Is it stay-at-home moms looking to make some extra income online?
Is it small business owners who need help with social media marketing?
You should think about the age, gender, economic status, location, and personality of your ideal audience member, then target your webinar to them specifically.
This helps you make important decisions about the content you include, where you promote the webinar, who you invite to speak with you, and how much you charge for your course.
Don't be vague about your target audience, as this makes it hard to decide on anything.
Know Exactly What You're Teaching
Just because you have a general topic in mind, doesn't mean you're ready to start creating your webinar.
Make sure you've really drilled down to figure out what your audience needs to know, or you risk making your course too general.
For example, teaching online marketing to business owners is quite vague. Instead, you might need to focus in on a more specific area, like content marketing, social media marketing, or influencer marketing.
Honing in a specific area shows that you're an expert, allows you to dive deep into topics, and makes it easier to select content to include.
Try creating an outline of the topic you're planning to cover. If it feels too broad, you might need to focus in on just one of the sections instead.
Once you have your final outline, make the first section part of your webinar.
Make the Webinar Step One of the Learning Process
If you want people to purchase your course then it should feel as though it's the natural next step to take after attending your webinar.
The best strategy is to start your webinar with an overview of why what you're teaching is so important, with details about the positive outcomes learners can expect.
For example, 'Learning how to market products on social media can increase sales by up to 300%.'
Once you've got people convinced that this topic is worth their time and money, you can launch straight into the content that will form the start of your course.
This way, viewers are getting genuine value and being encouraged to buy the full course.
It also allows you to reuse content, rather than having to everything from scratch, which saves time and helps you get more out of everything you create.
Using a dedicated learning management system makes it easy to manage your content and present it in different ways.
Include a Screen Sharing Portion If Applicable
If you're explaining how to do something on a computer, try to include a screen sharing section in your webinar.
This lets you walk viewers through a new process in real-time and offers way more value than simply talking about the theory.
If you plan to include screen sharing in your course, now is a good time to test out different methods and make sure everything works well.
Screen sharing is especially useful if you're using an obscure piece of software or doing something that has lots of complex steps. It shows that you actually know what you're doing and aren't just talking a good talk.
If possible, do some research before your webinar starts to identify pain points and decide what kind of screen sharing segment will work best.
Be sure to record the entire webinar, as sections like this can be reused when you come to publish your full course.
Interview Other Industry Panelists
If you don't want your entire webinar to be you talking alone, consider interviewing another industry expert.
You could ask them questions about a specific skill they have, a project they've worked on, or a piece of software they're an expert at using.
Ask if they're happy for the interview to be used as part of your course to get extra value from the session.
Follow Up With a Live Q and A
A big part of the appeal of webinars is the fact that they're live and allow viewers to interact with the host.
Including a dedicated Q and A session at the end of your webinar is a great way for audience members to get extra details on what they've learned.
It's also a useful market research tool, as the questions you're asked could be incorporated into your course later on, or used to make part of future webinars clearer.
You can accept questions via a text chat feature, or invite people to communicate via voice chat. Text chat works best for larger webinars, but voice chat is a nice option to offer if you have a smaller group.
Be sure to invite questions about your course to help increase the hype around it.
How to Create a Webinar With Long-Term Earning Potential
Knowing how to create a webinar that eventually becomes a full-length online course is ideal if you're looking to boost your income.
Focus on creating a clear audience persona, targeting a very specific topic, and creating webinar content that can be reused in your course. Allow questions on your course content and invite feedback to make your course the best it can be.
Need help marketing your first webinar? Visit the digital marketing section of our site today.