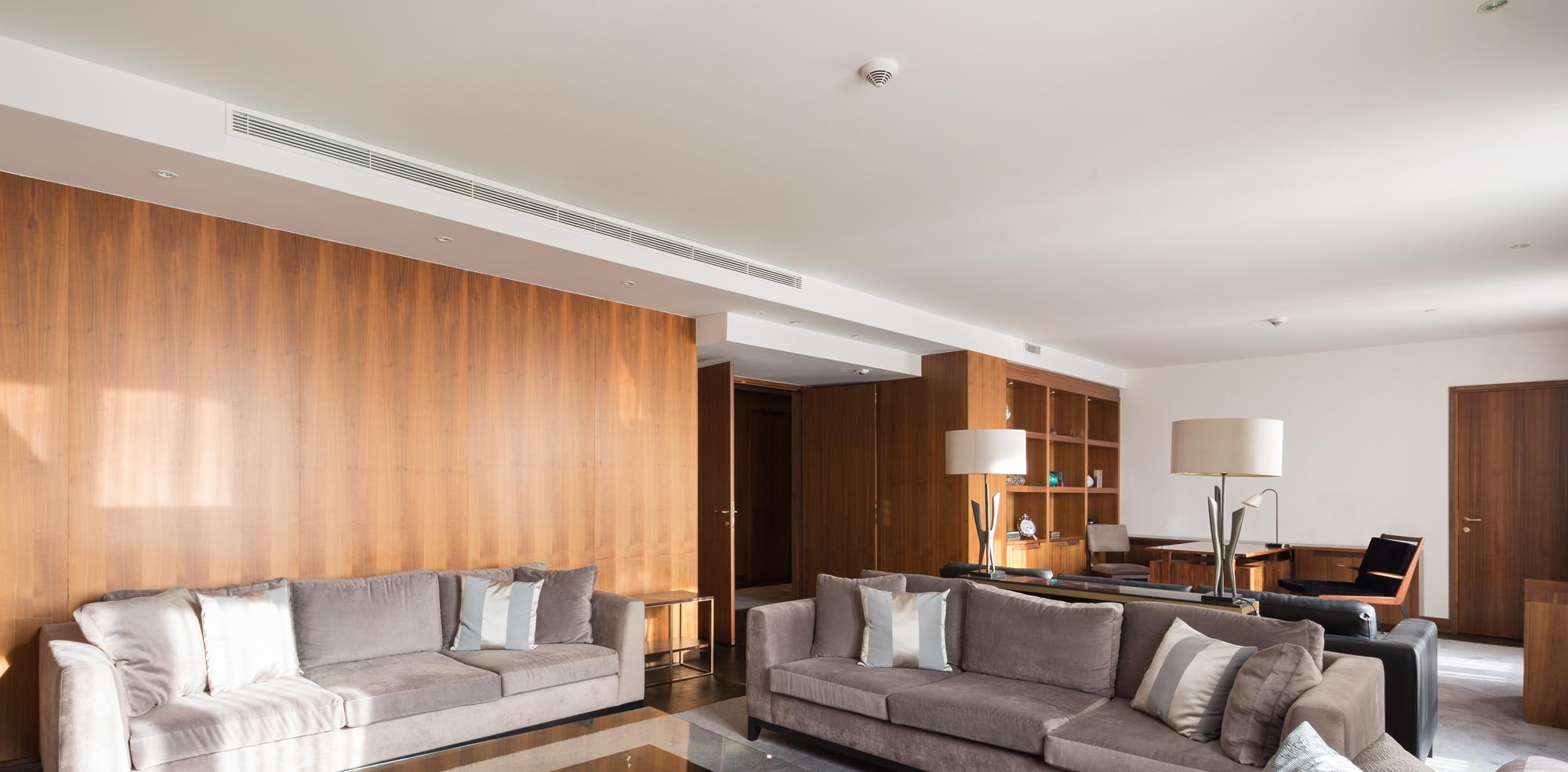 Contractors: Should You Buy HVAC Products Retail or Wholesale?
Photo from iStockphoto
Originally Posted On: https://content.hvacpremium.com/blog/contractors-should-you-buy-hvac-products-retail-or-wholesale
As a contractor, the struggle to find high quality HVAC supplies while staying within budget is real. You want to be sure you choose a seller that has the supplies you need at the right price, but shopping around and comparing the offerings of different retailers can be time-consuming and a hassle – especially if you're looking in-person.
Retail supply houses have long been the standard for sourcing and purchasing HVAC supplies and equipment. In-person shopping at retailers can have its benefits, as many people do enjoy the face-to-face consultations with salespeople associated with brick and mortar stores. And maybe you have a supplier you've been consistently purchasing from for a long time.
But retail shopping also has its drawbacks. Have you ever tried to track down a niche part at a supply house, only to find it's out of stock or they don't carry it at all? The last thing you want is for anything to slow down your process, and difficulties with sourcing can really throw a wrench in the works. Spending valuable time comparing the prices of retailers can also lead to project delays. So what's the best way to circumvent bottlenecks that are often encountered when sourcing parts for projects? Buy your HVAC products wholesale.
Making the switch from regular supply houses to online wholesalers is a great way to modernize and streamline your processes. Rather than purchasing from a retailer supplied by a wholesaler, you can cut out the middleman and go right to the wholesaler yourself, thereby avoiding retailer markups. You may be used to buying retail, but more often than not, wholesale offers a better selection and price.
Busting Myths About Retail vs Wholesale
Retail shopping may seem more accessible, especially if you have a smaller contracting business and don't need to order in bulk. However, buying wholesale doesn't necessitate bulk purchases. While wholesalers are great for supplying HVAC products in bulk, we here at HVAC Premium cater to contractors of all sizes and levels of expertise. Whatever quantity of a part you need, you'll have no problem getting it from us.
If you think you would miss out on the personal attention salespeople can offer by making the switch, know that we've got your back. We are always happy to answer any questions or concerns from our customers, and the assistance and advice we provide is steeped in our more than 10 years of experience in the industry. Our HVAC specialists can help you get the job done right.
And if you're worried about shipping delays, don't be; all items in our extensive inventory are ready to ship right away. So forget about shopping around looking for the best price and trying to source more niche parts – they're all right here, ready to go, at a great price.
The Benefits of Buying Wholesale
The bottom line is, if you're looking for high-quality discounted HVAC products, buying wholesale is the way to go. And on top of avoiding retailer markups, some wholesalers offer discount programs as well. At HVAC Premium, members of our partner program get 20% off all purchases over $100.
Our partner program discount goes to good use, too; we're proud to say that we have the largest inventory of ready-to-ship HVAC components in the USA. Partners need not worry about signing up only to find we don't have what they need. We're dedicated to HVAC and HVAC only, and committed to providing everything you need to get the job done right. Your days of scoping out the limited selections of multiple retailers in search of niche parts are behind you.
Another great thing about ordering online is you can place an order 24 hours a day, so you don't need to rely on store hours. If you're on location and realize you need an additional product, or you need to order something during night hours, you can. Really, you can order parts whenever and wherever, so long as there's an Internet connection.
If you're not completely satisfied with your purchase, we offer a 100% money back guarantee, no questions asked. So why not take the plunge?