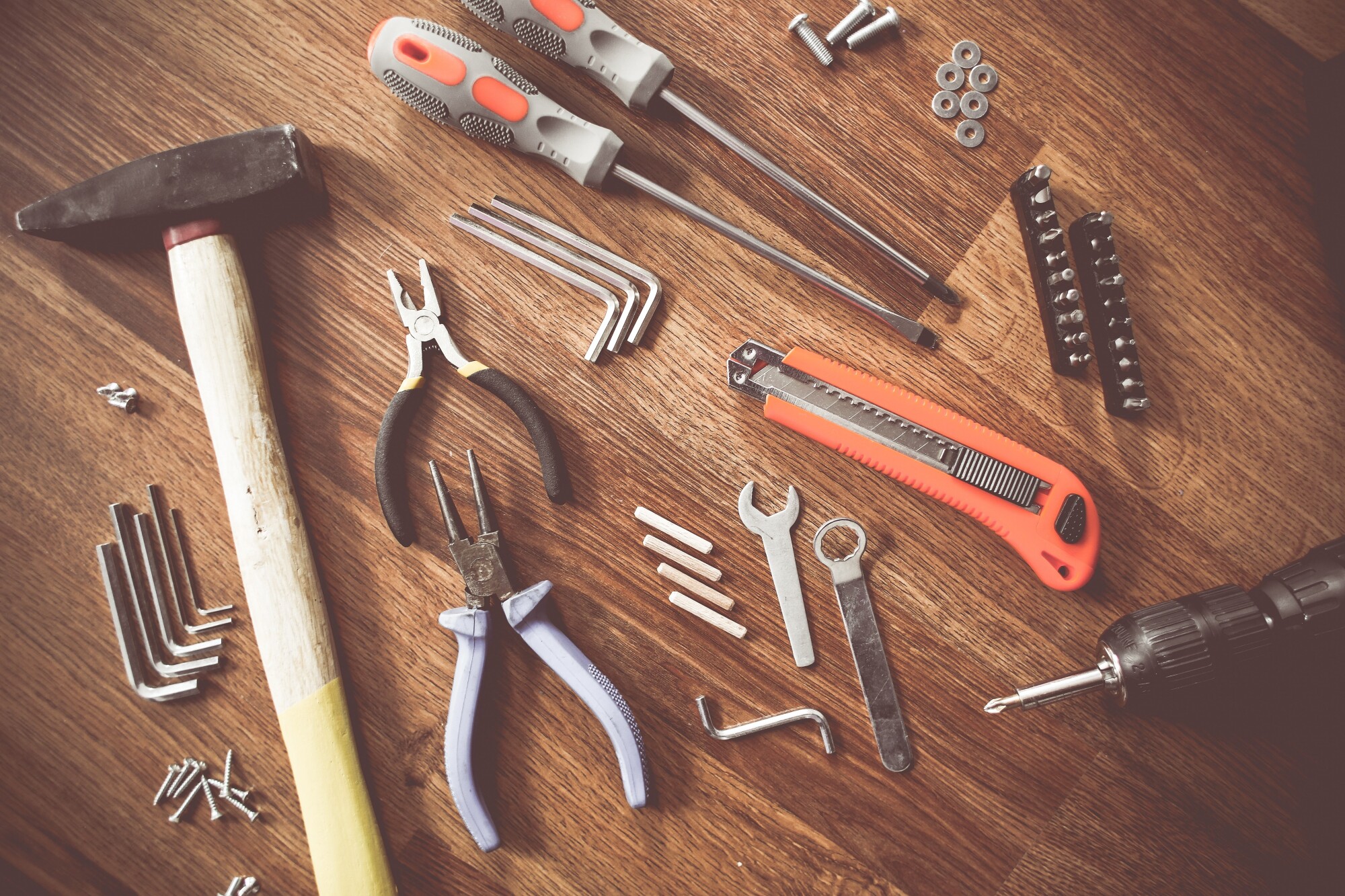 Construction Contractors: How to Find and Hire the Best For Your Job
The highs of the 2020 housing market thanks to historically low mortgage rates saw massive sales of existing homes. While the rates show an upward trend in 2021, it's still a seller's market.
That's got you thinking. Maybe it's time to sell and build your dream home.
Or maybe you're a general contractor looking for sub-contracting help to finish more projects.
If you've got the land and are ready to start, that means finding the right construction contractors to turn your fantasy into a reality.
Finding the right fit isn't as simple as doing an internet search for "construction contractors near me." You can start there, but the process is far more involved.
The process of finding home construction contractors shouldn't keep your project from moving forward. Read on for tips about how to find and hire the right contractors.
Do Your Research
So many people will tell you they, "know a guy." While word of mouth is a great way to start, you can't rely on that alone.
The world is full of bad contractor stories. For as many people you know who'll tell you about the great work of this person or that company, you can find even more who have a horror story.
The contractor world is one full of ill intent so you need to research before you make the call. The best place to start is to consult your state's construction contractors' board to see if they have proper licensing.
After you look for their licensing, it's important to read plenty of reviews. Technology and the internet turned the consumer free to warn others about shady companies or bad business practices.
While you can't trust all reviews (some people have axes to grind), they give you a decent picture of a contractor's business practices. A good number of bad reviews can be a big red flag.
Your Screening Process
After you research many contractors you think would be right for your job, it's time to make calls. Once you get a construction general contractor on the phone, use these tips to screen them for further consideration.
Do They Sound Professional?
You can't learn everything by the way someone answers the phone, but you can learn a lot. A lack of attention to customer service should mean immediate disqualification.
If a contractor can't be professional over the phone, how can you expect them to be professional in their work?
Are They Interested?
A lack of enthusiasm signals that the contractor might not be into the project. If they don't match your enthusiasm, that could mean delays or shoddy work.
After all, you're coming to them with a massive home construction project that stands to make them a lot of money. If they can't get into it, they're likely to do a less than stellar job.
Are They Direct?
You're looking for someone to level with you. You're about to invest thousands upon thousands of dollars into new home construction. The last thing you need is someone who won't answer your questions.
If a contractor gives you long-winded and dodgy answers to simple questions during this initial consultation, they're likely to keep doing so as construction begins.
Schedule In-Person Meetings
After you've made your phone calls and winnowed your list, it's time to schedule face-to-face meetings with your candidates. This is where you'll do a second round of screening similar to a second job interview.
Do They Have Proof of Insurance?
You've already researched their licensing, but now you need to see proof of insurance. Any reputable contractor will carry all the proper insurance for their company.
Make sure they have all that's required and more.
Are They Experienced?
Not all home or commercial construction is the same. When you interview them, you want to know what jobs they've completed. If they're worth it, they'll be able to refer you to previous jobs.
This is a great place to ask for references as well. If the contractor's previous clients were happy with their work, the contractor should be more than happy to guide you to them.
Do Your Schedules Match?
You have your ideal construction schedule. Your contractor has their schedule in mind. Maybe they're involved in current projects or have future construction projects already lined up.
While you should be able to compromise for quality work, don't let a prospective construction contractor talk you out of your desired schedule. Remember, they will work for you.
Who Does the Work?
Many construction general contractors hire sub-contractors to do a lot of day-to-day project work for them. A home or commercial construction contractor needs workers to complete big projects. 
If they hire sub-contractors, what's their hiring process like? Do they utilize a prequalification of contractors process?
This is important to know for any construction project. If the general contractor you're meeting with hires third-party workers, it'll be those workers you deal with every day.
The truth is, hiring construction sub-contractors should be a similar process to the process you're undertaking to hire a home construction contractor. Your contractor needs to stand by the work of those under them.
Quotes, Contracts, Reasoning
You've talked on the phone. You've relayed your vision down to every last detail. This is when your contractor should be as detailed.
Once you get to this part of the screening process, they should be able to provide a reasonable quote with the reasoning behind the prices. If they're not willing to explain their pricing, they might be scam artists.
While it's not necessary to have a contract at this step, it wouldn't hurt if they could supply one. It's a sign of professionalism worth looking for.
Negotiations
Now you're down to the nitty-gritty of the process. You've reviewed your notes from two rounds of consultations and narrowed your list. You'd trust anyone on this list to build your dream home.
It's time to start negotiating prices. While you can compare prices between contractors, you're not going to have much opportunity to work your prospective contractors down on quoted price.
Construction contractor salary is based on a percentage of the total cost of the job. For this reason, they're unlikely to drop their prices by a large amount.
Still, contract negotiations are about leverage. You have leverage in payment.
Types of Payment
You can agree to pay your contractor a flat percentage fee on the cost amount, or you can agree on a budget with the bidding process.
The flat percentage payment gives you flexibility but doesn't give you a great idea about the total cost.
When you bid, you agree on a budget and a payment schedule that allows you to review any cost overruns.
Payment Contingency
This is where you hold the ultimate leverage in payment. You can negotiate your payments to be contingent on the timely completion and quality of work.
In other words, there are certain conditions where you can withhold payment.
Down Payment
You also hold leverage for the down payment. The down payment is essential for your contractor to start work, however, it also means you're paying for work not yet completed.
By working these negotiations properly, you can knock some cash off the expected down payment.
The Final Contract
You've set the price, payment schedule, and payment contingencies. Now you need the final contract.
Your final contract will include all of that and a whole lot more. Take a look at these necessary aspects of a final contract.
Start and End Date: When do both parties agree construction begins, and when do they agree it should finish?
Payment Agreement: How will the contractor receive payments? What must the contractor do to receive payments?
Final Schedule: This is the agreed-upon schedule of construction and the completion dates of each phase.
Permits: The contractor agrees to obtain all necessary permits during the construction process.
Materials: The contractor provides a detailed list of all materials for construction including cost and explanation.
Worker Names: The names of anyone and everyone who will work on-site. This includes the name of the company the general contractor sub-contracts from.
Termination Clause: These are the conditions where you or your contractor can cease construction, and any penalties involved for construction stoppage outside these parameters.
Hiring Construction Contractors is a Long Process
Yes, hiring construction contractors is a process that takes many steps. You do this to give yourself the best guarantee of quality work. You can eliminate any contractor you don't feel comfortable with until you sign the contract.
This is your new home or your new place of business. If you're a general contractor hiring sub-contractors, their work represents you. Follow these tips and follow the diligent hiring process to get the best work possible.
Do you need more construction news and tips? Check out the rest of our articles.