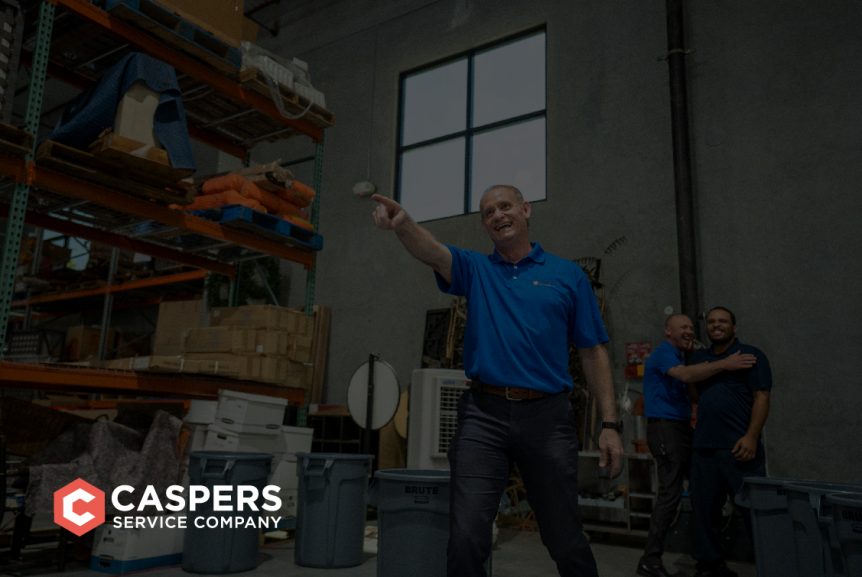 Why Is Csc Different From Competitors?
Photo from Caspers Service Company
Originally Posted On: https://caspersservice.com/2022/09/09/why-is-csc-different-from-competitors/
When it comes down to choosing a service provider for your needs, there are numerous amounts of different options. There are big companies and those who work independently. Some might say the cheaper way is better, but in this field, high-quality and customer satisfaction should be the main priority. At CSC, we pride our company on our expertise and customer relationships. Our full-service solutions, high-quality training, and technology to help serve you better as the customer will help you choose Caspers Service Company every time.
FULL SERVICE:
Many companies and independent workers in this field only prioritize specific services. This can be annoying at times calling a different person for different problems. This can use up a lot of your time and resources, eating at your bottom line in the long run. To solve this problem, partner with a single source company that is certified in all equipment and maintenance jobs. Caspers Service Company has certified technicians that can handle any task that is thrown at them.
Our services are dedicated to compliment any of your business needs when it comes to food service:
1. Commercial Kitchen Building Services
–  Consultations
–  Interior and exterior building remodels
–  Tile and wallpaper repairs
2. Equipment Services
–  OEM parts only
–  Full equipment package startups
–  We stress our ability to fix and maintain any piece or instrument
–  We specialize in ovens, fryers, coolers, ice makers, and many more equipment repairs
3. HVAC & Refrigeration
–  HVAC and refrigeration installation
–  EPA certified
–  From capacitor to compressor, we can do it all
4. Maintenance
–  Cleaning of the A/C coils inside and out
–  Cleaning of the evaporators
–  Cleaning of all condensers
–  Adjust and replace belts
In Florida, a lot rides on your HVAC systems. From operating and energy costs to emergency repairs, it pays to keep it always operating at peak efficiency. With a regular maintenance program, you can avoid upcoming failures and repairs that would lead to downtime and unexpected expenditures.
HIGH-QUALITY TRAINING:
From day one, our technicians start our high-quality training program. Videos, knowledge courses, and hands-on training are used to ensure our technicians are ready to handle any task. We use our self-made training boards to train with components, electrical boxes, and refrigeration to boost their skills. Our employees are always being invested in. We help them build the necessary skills to help them be as successful as possible in this field. As a CSC employee, we dedicate our training to opportunity and commitment to excellence. Because of this, our training program is long and tedious, but it produces the amazing technicians that we have today.
CUSTOMER SATISFACTION:
Providing all of our customers with a positive experience is our main priority. We have been in the industry for over 45 years, helping each and every customer with the same urgency, dependability, and expertise that makes us who we are today. When you work with CSC, you are more than a customer. You become part of a relationship with us that we pride on satisfaction.
With our amazing customer service staff here to help you with any of your needs in a timely matter, you will be in good hands right from the start. Our technicians will always be well-trained in all aspects, including new technology, to provide you with a quick and efficient solution. We make sure each customer is satisfied with pricing, workmanship, and responsiveness when every job is completed. Working with Caspers Service Company will be one of the best decisions you and your business will make because you matter to us!
ABOUT CASPERS SERVICE COMPANY:
Casper's Service Company has over 45 years of experience keeping your restaurant in peak condition. Our skilled technicians provide comprehensive service and are ready for any job – all at a competitive cost advantage. Services are customized for each customer, with Caspers parts, installation, design, equipment, and our new training program Caspers University. For any of your HVAC service needs, have your first call be Caspers Service Company and we promise you won't regret it!