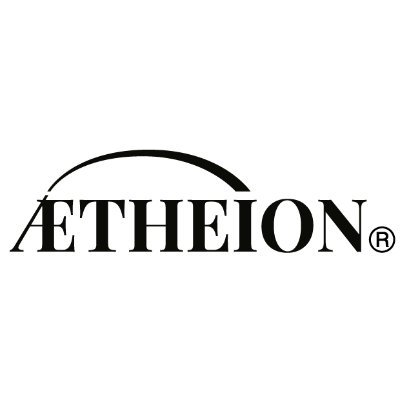 Clinical Trial Finds Positive Results in AETHEION® Skincare Products
See our latest clinical trial results for ZC30 AntiAging Cream and 2+ Topicals Nutritional Lotion. These products are clinically proven to work, backed by science, and provide powerful anti-aging benefits to all skin types.
FOR IMMEDIATE RELEASE
Jalisco, Mexico, 14 June 2021 – We Sent Our AETHEION® ZC30 AntiAging Cream and 2+ Topicals® Nutritional Lotion to the lab to determine the RESEARCH, PASSION, AND THE POWER OF OUR SCIENCE.
AETHEION® is a revolutionary new line of products that harnesses the power of Redox Technology. This technology reverses signs of skin damage by combating oxidative stress at the cellular level. Our products renew and regenerate your cells with every use, giving you healthier-looking skin in just weeks! AETHEION® skincare products aim to increase oxidation-reduction, cleanse the skin, and provide essential vitamins and antioxidants. Essentially, it seeks to reduce dehydration of the skin, improve the tone of complexion and promote healthy cell renewal.
Bioemagno, a clinical research group, and Dr. Susana Tera Ponce, Ph.D., the principal investigator, conducted a clinical trial investigating the effectiveness and approval rating of AETHEION® ZC30 Anti-Aging Cream and 2+ Topicals Nutritional Lotion among ten male and ten female participants. After 14 daily applications, the participants' approval ratings were recorded, satisfaction was predominantly in the good and excellent categories.
AETHEION® is a range of products that are scientifically proven to improve the skin. In the conclusion of the AETHEION ZC30 Anti-Aging Cream and 2+ Topicals Nutritional Lotion tested in this clinical trial, it states with confidence that the products serve their purpose of increasing hydration, firmness, tone, and luminosity – resulting in healthier-looking skin.
The results show that both products are highly effective on aging skin. AETHEION is an exciting discovery because it means that there's finally a product out there to help you fight wrinkles without any side effects or risks!
AETHEION® refers to a science that provides ions to the microcirculatory environment creating an optimized balance at the cellular level. AETHEION® cations are positively charged, providing a redox signal of 400 mV that makes a polarity attraction to reduce free radicals and oxidative stress.
Specific components of the science establish balancing of oxidative species (Cationic Hydrogen), nitrogen reactive species (Cationic Amine), and sulfur reactive species (Cationic Sulfur), contributing to the energy required in cellular production. A blend of cationic minerals of Zinc and Copper that produce superoxide dismutase. Adding cationic Magnesium and its additional micronutrients will help to increase known deficiencies to provide optimum health topically.
Each AETHEION® formulation represents the strength of our patented science, redox technology, and combines high-quality ingredients for specific needs and use. All of which are well-known proven ingredients from the beginning of time.
Are you looking for a new cosmetic product to improve your skin? You won't find another product like this on today's market – it's not just a fantastic product but also an incredible experience you can have every day of your life.
AETHEION® ZC30 Anti-Aging Cream is a savvy daytime moisturizer that offers exceptional age defense against wrinkles, fine lines, and pores. A proprietary blend of Vitamin E and the anti-aging power of hyaluronic acid provides visible results in just 15 days. Protect your skin with zinc copper SOD, which hunts down free radicals for more youthful-looking skin.
The fresh, clean scent will keep you feeling energized all day long as this cream makes it easy to protect yourself from any signs of aging while keeping your skin hydrated with Hyaluronic acid, which captures water 1,000 times its weight!
2+ Topicals® Nutritional Lotion gives love to your skin with these nutrients from these ingredients: Magnesium, Zinc, Copper, Sulfur, Ammine, Iodine, Silver, Selenium, Potassium, Vitamin A, Vitamin B-12, Aloe Vera, Vitamin C, Vitamin E, Vitamin D, Vitamin K2, Beeswax, Calendula, Allantoin, Almond Oil, Coconut Oil, Mint Oil, Orange Oil, and Tea Tree Oil.
You need to feed your skin, too. A daily broad spectrum of essential nutrients for the skin, 2+ Topicals® Nutritional Lotion is now here with skincare you can see and feel. With a more complete vitamin profile than anything on the market, our experts put all their knowledge into this one-of-a-kind formula that combines redox technology and water solubilized cations of minerals and minerals themselves in an enriched formulation that naturally promotes healthy-looking skin from inside out – turning every user into their own personal beauty consultant. One step at a time, we're teaming up with women like you to show them what it means to look good living life fuller every day with a truly revolutionary product that goes.
Visit AETHEION.com for more information about how we can help transform your skin with our cosmetic products!
Years of customer satisfaction now are collaborated with these most recent clinical trials. They have provided robust evidence to support the AETHEION® brand and its premium quality cosmetic products that are effective and loved.
Media Contact
Sales Department
ChemCream
3975 Blvd. Francisco Medina Ascencio, Marina Vallarta, Jalisco, Mx.
18002356550
https://aetheion.com/
Originally Posted On: https://syndication.cloud/clinical-trial-finds-positive-results-in-aetheion-skincare-products/