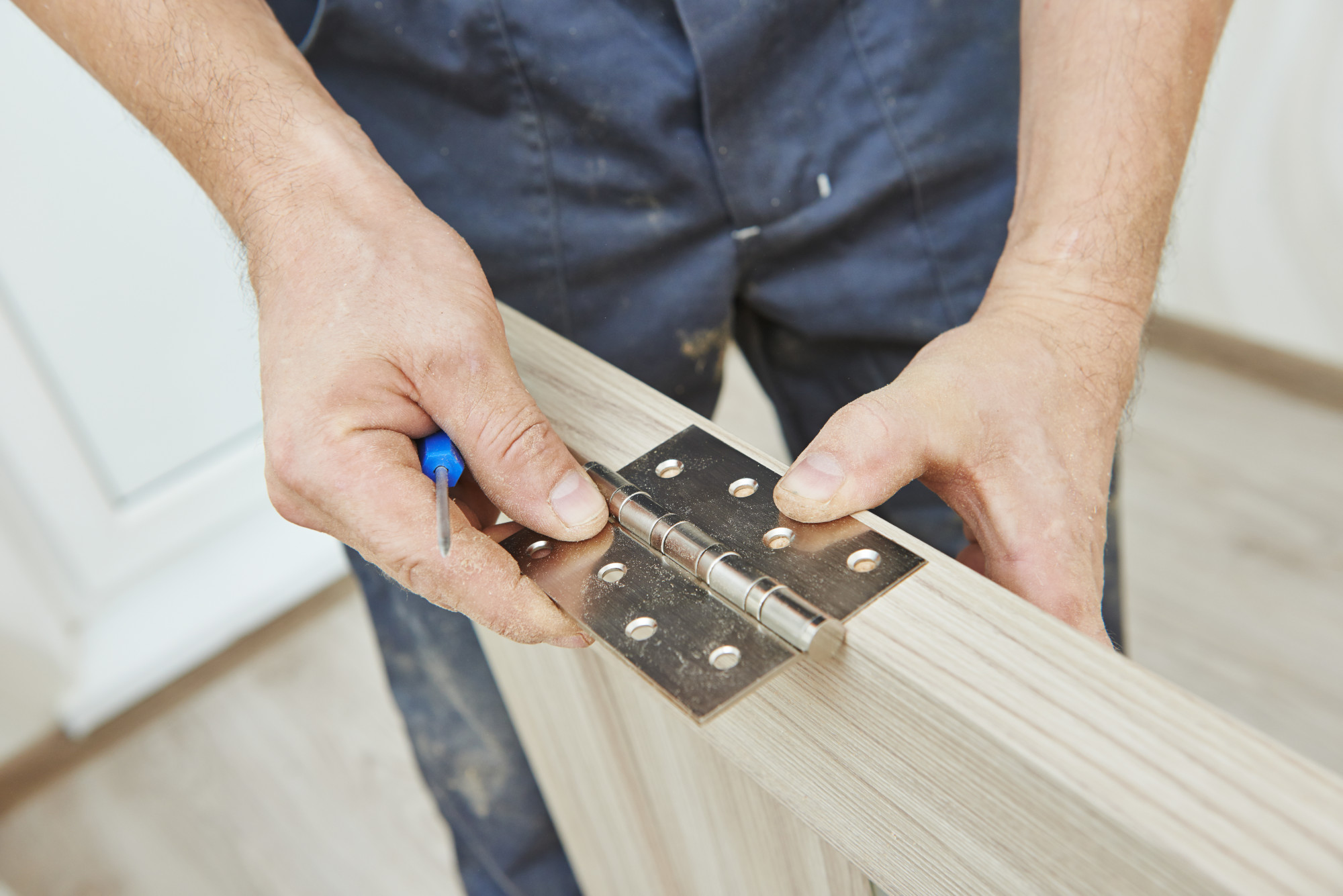 Choosing the Perfect Door Hinges for Your Home
Doors can be more than functional. They can make a statement.
And so can the unassuming hardware that helps them operate the way we expect them to: door hinges.
Like designs and styles of doors, hinge types vary too. If you're ready to outfit your door with a personal touch, consider some of these types of hinges and what will work best for your particular door or doors.
Choosing the Best Door Hinges
Whether you need exterior door hinges in a new home or replacement hinges in your current residence, there are a few things to keep in mind before you shop.
One of the first things to sort out is the hinge size you'll need. You'll find that doors inside your home most likely require 3.5-inch hinges. Exterior door hinges are more common in the 4-inch size.
It's also wise to consider how wide and thick your door is to help you determine the best hinge size and how many you'll need.
Once you've determined the appropriate hinge size, you'll also want to consider some design elements.
You can find door hinges in several sizes and finish options like brass, copper, and stainless steel. Some hinges feature distinctive patterns meant to make a statement. Other hinges are more utilitarian and support heavy, rugged doors.
If you're interested in a strap-style hinge, decorative iron hinge straps for doors are both practical and stylish. Maybe you've dreamed of a cafe-style door in the kitchen. A swinging door hinge will do the trick.
While door-hinge shopping isn't as easy as picking any type and number, it doesn't have to be overly complicated. You'll only need a measuring tape, an idea of the look you want to achieve, and the function of your door.
Common Door Hinge Types
If you were under the impression that all door hinges are the same, think again. There are more varieties than you'd expect. Here are a few of the most common options you'll run into.
Butt hinges: These are the door hinges you probably know best. You'll find them inside your home's entryway doors and maybe even holding your cabinets together. These hinges use a pin to hold two plates together that lay against each other when the door closes.
Ball-bearing hinges: These hinges use two ball bearings for smooth and heavy-duty support for exterior and more substantial doors.
Spring hinges: This hinge type is similar to a butt hinge. There are two plates along with a spring that allows a door to automatically close.
Strap hinges: This type of hinge differs from butt hinges because the hinge plates are exposed versus hidden when the door closes. One narrow leaf is visible and this attaches to the door in the direction it pivots.
More Home Improvement Tips and Tricks
After you've decided on the best door hinges for your home, don't close the door on your home-improvement projects. Move on to the next item on your list and check back for more home design and DIY articles on our site.