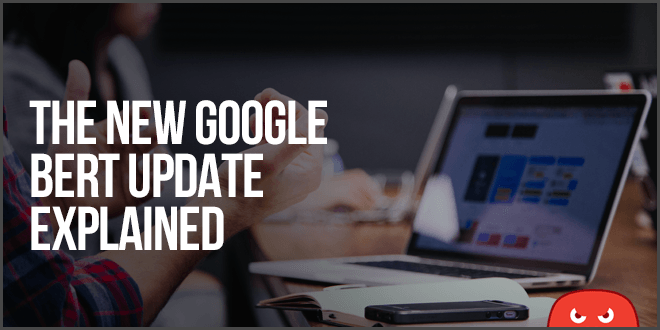 The New Google BERT Update Explained In Plain English
Originally posted on https://www.thehoth.com/blog/google-bert-update/
Google just announced its latest algorithm update called BERT.
The Google BERT update was announced on October 24, 2019, but reported that it has already been rolling out for a few days.
According to the release, Google says that this will affect 10% of queries, which means this is one of the biggest Google updates of the last 5 years!
Definition
BERT stands for "Bidirectional Encoder Representations from Transformers" and is a "neural network-based technique for natural language processing (NLP) pre-training"…
Sound confusing enough?
Don't worry about the technical jargon; we're going to break down exactly it means in this article!
10/30/19 Update
I checked in with our internal team who manages and monitors hundreds of client accounts.
Steven Gill, a senior campaign manager weighed in on the recent update:
Sites like the New York Times have said they have seen a drop in traffic, whereas the tools like SEMRush are not showing that.

This is likely because SEMRush (and other popular tools) only pick up keywords with a consistent amount of searches, or enough volume to have data (~10/mo). Sites with lots of content (NYT) can get a significant portion of traffic from long-tail queries that get few to 0 searches consistently.

Because NYT was a powerful site with a ton of content, Google may have been incorrectly serving them as a result just by virtue of having a ton of variations of a term, but now with the change in actual intent, they may not be seen as the best result.

If your site is seeing changes in traffic, but the changes aren't showing in tools, you are probably seeing it for long-tail terms.

It also may not even reduce your conversions if you were a result that was not as relevant, so there may be no real negative effects.

However, if you want to try to regain that traffic, you will want to look at the pages that lost traffic and expand the content depth of that page to answer more variations.

Steven Gill
Senior Campaign Manager
HOTH X
What is The Google BERT Update?
At its core, this new update is focused on interpreting the intent of search queries better.
(See our guide on Search Intent here.)
Instead of looking at the user's search query on a word by word basis, BERT allows Google to interpret the entire phrase better to give the searcher more accurate results.
Slight modifications or even simple words in a search query can dramatically alter the search intent.
With this new update, Google is getting better at interpreting what the users are truly looking for when they search.
Google laid out a few examples in their announcement:
Example 1:
In this example, Google shows how the search results change when interpreting when a user is looking for information about traveling to the US vs. from the US.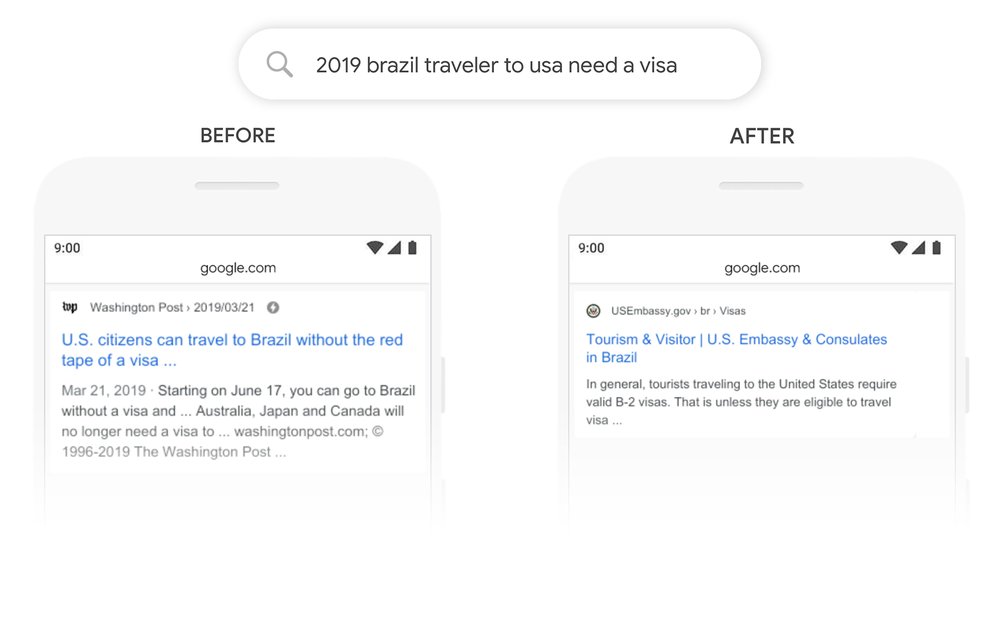 Example 2:
In this example, Google previously identified the word "stand" and matched it with "stand-alone" which was the incorrect version of the word for this query.
Instead, the searcher is focused on the physical demands of the job, so with Google BERT, Google interprets the query more accurately.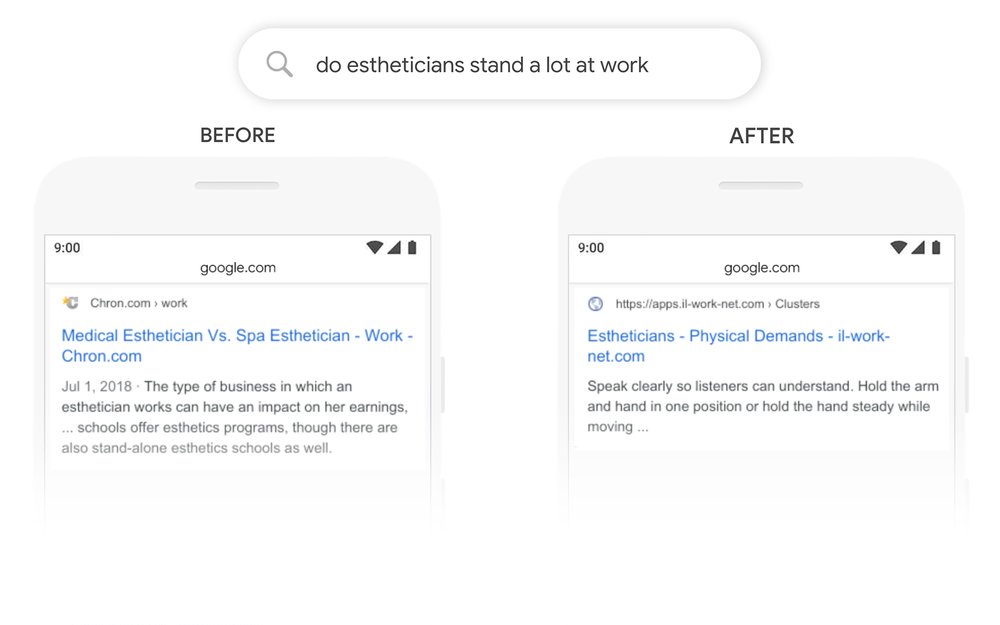 As you can see, the results change based on a better interpretation of what the searcher is actually looking for.
What Does This Mean For Your SEO?
The biggest thing to look for is if there are any changes in your traffic in the next coming days and weeks.
The good thing is that this is not an algorithm that penalizes anyone – It just is meant to better understand the user query and search intent.
The best way to make sure you win with this update is to have content that answers the questions of your target audience.
I expect sites that have lots of good content in the form of well-written, long-form guides to be the winners of this update.
In fact, we just had a client send in this screenshot of his traffic right after the update started rolling out:
What To Do If Your Traffic Is Dropping
Now, if you see a drop in traffic, I would not recommend making any dramatic changes until the dust settles.
Google has a history of rolling out updates, then reversing or tweaking them in the weeks after.
With that said, if you are dropping traffic and continue to in the weeks to come, there are a few things you can do:
1. Identify the queries or keywords that you are causing the traffic drop:
Go to search console (or install it if you don't have it yet) and run a comparison report:
Then click on queries and look at which you have lost traffic for:
This will show you which search queries you should investigate.
Alternatively, you can use a tool like ahrefs traffic change report:
2. Determine what is ranking now
Search the queries in Google and see what types of content are ranking now.
Is it a different content type?
Is it bringing up a different angle?
Is it answering a slightly different question?
3. Change or Tweak Content
Tweak your content to match the content that is now ranking, or create new content that matches.
Google always is showing what it wants, so all you have to do is model that!
What Are You Seeing?
Let us know what you are seeing on your end and we'll report back the results!
Conclusion
The new Google BERT update may be one of the biggest updates of the last 5 years of SEO.
There is nothing to worry about because this update is not focused on any sort of penalization. Instead, it's focused on understanding search intent better.
Keep an eye on your search results and let us know what you see on your end with the form above!
If you would like some help with your SEO, you can always book a meeting with us here!
Please share this article if it's helpful to you!