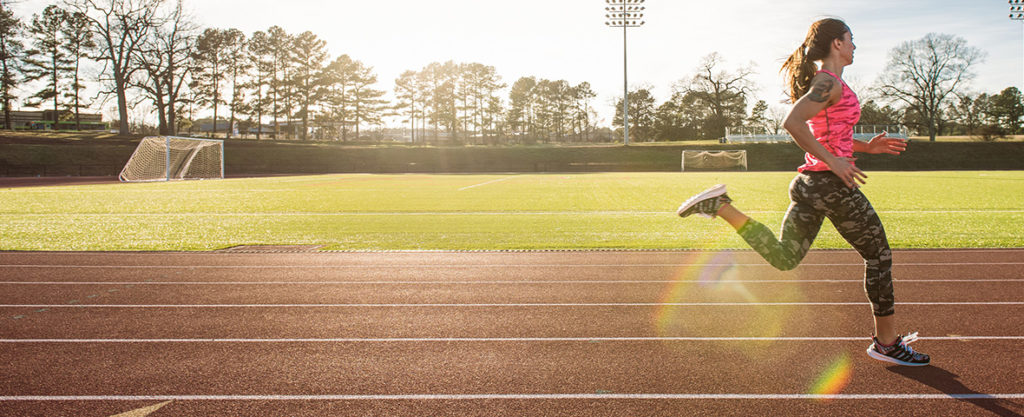 Choosing a Running Track: Track Surface Options
Originally posted on https://generalsportssurfaces.com/news/choosing-a-running-track-track-surface-options/
Livestrong tells us that running tracks are actually the oldest forms of athletic equipment. They have been around even earlier than the 1960's, and have evolved in terms of its technology and make.
It is highly recommended to plan the right kind of running surface for you, because as Sports Surfaces tells us, it is only in so doing that you can achieve long-term satisfaction.
There are several factors to consider when it comes to choosing a running track surface. These include knowing what your budget is, what your financial resources are, what is the level of your athlete's performance, what are your athlete's preferences, and what is exactly is your type of use.
In general, track surfaces are made out of cinder, asphalt, or polyurethane. Cinder and clay tracks are considered to be inexpensive, and this is why a lot of facilities install these kinds of running tracks. However, this perceived low cost is likely to backfire on you because maintenance of cinder and clay tracks is usually costly. Plus, they also tend to get soggy during rainy days.
On the other hand, asphalt-bound surfaces are usually unaffected by rain. Asphalt-bound surfaces are then most advisable if you are in an area that rains a lot. This way, your athletes can run in a safe and steady rhythm. However, asphalt tracks tend to become soft during the summer and hard in the winter because it is easily influenced by temperature.
Today, most tracks are made from polyutherane. These are synthetic tracks that can be used both for indoor and outdoor applications. Polyutherane has created a balance between being able to run on a soft surface, while making sure that it is durable. It is important to note that softer surfaces are preferred by athletes because it allows them to run in a safer and faster way. This is because soft surfaces can decrease the likelihood of the occurrence of runner's injuries.
To help you better decide on the kind of running surface for you, Track and Turf recommends asking the following questions:
What are my facility's needs?
What is the general philosophy of my facility's institution?
What sports program level does my school aspire to?
What level of competition do we hope to host?
Will my running track be used for competition only? Or for recreation use?
Who will be using my running track?
Do take note that running on the track that is most suitable for you is critical. Not only will you be able to minimize injuries on your end, but you will also be able to lengthen the lifespan of your tracks.
If you are looking for a running track builder who can provide you will excellent track installation, consider General Sports Surfaces, a . Not only will they be able to provide you with the track surface of your choice, but they will surely be able to help you decide on the kind of running track surface that will benefit you best.