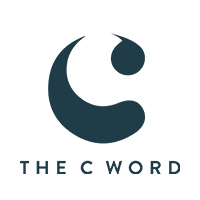 CBD Marketing Agency The C Word Helps CBD Companies Boost Sales
The C Word, a female-led marketing agency in the UK, works alongside  CBD companies to help them navigate through the industry. With over a decade of experience, they develop specific strategies that enable companies to hit the ground running in this continually booming industry. For more information, visit www.c-word-mktg.co.uk.
FOR IMMEDIATE RELEASE
Polegate, UK ‒ 8 March 2021 ‒ The C Word, a female-led CBD marketing agency in the UK, has seen an increase in its business during this past year's lockdown. The UK has the largest market in Europe for CBD products, currently worth over £400M with the expectation to hit £1BN by 2025.
With the pandemic and subsequent lockdown leading to people losing their jobs and looking to find ways to deal with quarantine, many UK residents turned to CBD products for therapeutic effects. The increase in demand for the product resulted in some of The C Word's clients seeing an up to a 40% increase in sales during the first UK lockdown. The Novel Food regulations in the UK state that any CBD products that are already on the market will need to have a novel food application that is already application by 31 March 2021, in order to stay on the shelves. This regulation could have an impact on sales in the upcoming year.
As a CBD business, it can be difficult to navigate through all the regulations and red tape surrounding CBD products. That's where The C Word comes in. They develop a CBD marketing strategy from their knowledge of the industry, working with their numerous industry and business contacts. Their insights have helped a wide range of clients, from seed banks to commercial growers and CBD companies. In addition to marketing strategies, The C Word will produce effective SEO for your company, write engaging content, emails, and PPC advertising, and provide social and network marketing. They also offer a free website audit and can assist with any website design to make sure your website is tailored to your audience and industry.
The C Word works with companies to develop advertising for the CBD industry. PPC (pay per click) is an effective marketing strategy for getting traffic on a company's websites, but Google Ads and Facebook don't allow CBD companies to advertise on their networks. However, there are ways for companies to circumvent these regulations and The C Word is here to help. They will craft strategic copy and use CBD advertising display networks like Traffic Roots in order to make the most out of PPC advertising for CBD businesses.
For more information, visit their website.
ABOUT THE C WORD
The C Word is a female-led CBD marketing agency with over a decade of experience in the industry. Their team of passionate professionals has extensive knowledge and experience of the industry, understanding the challenges, problems, and pitfalls that CBD brands encounter. The C Word supports those brands in accomplishing their goals through effective CBD marketing techniques.
Media Contact:
Name: Louise Winwright
Organization: The C Word
Address: The C Word, 49 Station Road, Polegate, East Sussex, BN26 6EA
Phone: 01237 730213
Email: [email protected]
Website: www.c-word-mktg.co.uk