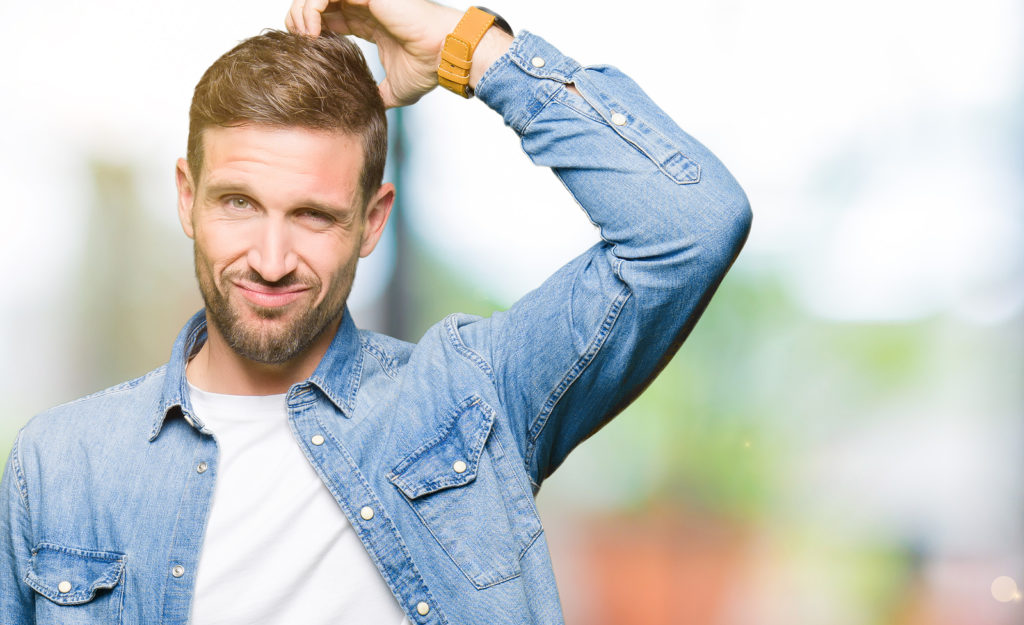 Can I Sell a Car Without the Title in My Name?
Originally posted on https://www.cashcarsbuyer.com/sell-car-without-title/
So, you've decided to sell or trade-in your vehicle, eh?  There's a lot of moving parts to this process that many get hung up-on.  Most of it is pretty easy to figure out after some time spent searching online though.  One of the most common concerns is if you can sell a car without a title since these often become lost over time.  The short answer is yes, it is possible to sell a car without a title in some cases, but there are a few things to be aware of.  The last situation you want to be in is being ready to complete a sale but not being able to do so.
The state you live in comes into play since the laws differ from one place to the next.  There's also the car's history to look at.  Meaning if it's a damaged-vehicle and an insurance company has declared it a "total loss."
Let's go over both of these, and how they might impact completing the sale.
State Regulations and Why They Matter
When you finance a car, someone has to hold on to the title.  In some states, the lending institution that holds the lien retains the title.  In others, the owner keeps possession.  Why does this matter?  A cars title is the proof of its ownership, it ties the name of the seller, to the vehicle in question.  If you go to sell a car without a title in your name, then you basically don't have the required authority to do so.  If the vehicle in question's already paid off, meaning no loans held on it.  Then the title should already be in your safe-keeping.
Here are a few ways to ensure it doesn't get lost:
Don't leave your title in the glove box, or anywhere in your vehicle for that matter.  Should anyone break into your car, they would have all the data needed to sign it over to someone else.
Keep your title in a secure spot.  Such as a deposit box or fireproof container where you might keep other vital documents.
Take a photocopy of the title.  This is a great way to make replacing it in the future easier since you'll have the vehicles VIN and license number.
In some states not having a title is OK, so long as the vehicle is older (think 15-25 years old).  In this case, you're only required to have a bill of sale.
Vehicles with a Salvaged Title
If you have a damaged vehicle, one declared a "total loss." Then the title's branded as salvaged.  This means that the cost to repair the car is higher than its value.  When you go to sell a damaged car, one with a salvaged title, then buyers are less likely to feel safe about the sale.  Even if the vehicles repaired to a like-new state, most lenders won't consider them.  This means that any buyer needs to pay cash for a damaged car, which is a lot less likely.
Here are a few more things to keep in mind concerning a title that's not valid:
A salvaged title carries a lot of risks, even if the vehicle runs smoothly.  Not only are factory warranties voided, but most aftermarket companies won't consider them either.  This means that the cost of any repairs falls on the owner.
Insuring a salvaged vehicle is also tough.  Most of the time, you'll only be able to buy liability coverage.  Meaning if an accident happens, you're out of luck, and a lot of money.
Then there's the safety aspect.  Most modern vehicles are very complex.  If even a single thing's repaired wrong, you could be putting yourself, and your loved ones, in danger.
How to Replace a Missing Title
If you're trying to sell a car without a title and need to get a new one, don't worry too much, you can always replace it.  If no changes are being made, and you're just replacing it, many states will allow you to apply online.  Otherwise, for a lost or stolen title, you'll need to head into your local DMV office, or you can mail the forms into the DC office to finish up.
You'll need the following documents:
A copy of your driver's license
The vehicle's registration
Vehicle identification number
DMV title number
Vehicle tag number
Once you have the required documents in order.  Simply send them in, and a few weeks later you'll receive the replacement in the mail.  If a dealer is asking for the lost title on your behalf, they'll take care of the additional forms needed, such as the vehicle power of attorney.
If the vehicle's title is not in your name, you should avoid selling it to avoid fines and/or jail time.  Instead, head to your local DMV office first and complete a title transfer.
If the Title Can't Be Obtained Should I Sell to a Dealer?
Whether the car's running or not, selling a car without a title is tough.  Not only is the public more wary of buying it, but so are dealerships.  Even a newer car can have a salvaged title.  Either way, if you're trying to sell a broken vehicle, you're probably after as much cash as possible.
Let's look at why a dealer will low-ball you on most offers:
Dealer's make their money on the sale of the vehicle.  They also make it on selling an extended warranty.  Salvaged cars don't qualify for most programs, meaning a huge chunk of their profit isn't an option.  For this reason, dealers will offer a lower amount to try to preserve their margins.
Salvaged vehicles are risky for a dealer's reputation.  If one were to become involved in a wreck because of an unseen issue, they could be held responsible.  For this reason, if a dealer takes a salvaged vehicle in on trade, they likely plan to sell it to a junkyard.
If a dealer is willing to take the risk of buying a salvaged vehicle, the cost to repair them is usually much higher.  They also have to think about what the public's view will be on the unit and price it accordingly.
For these reasons, if you're thinking about selling a broken car to a dealer, you should look at other options.  If you must – be ready for a low offer.
Bonus tip:  For extra haggling power, you should keep a copy of the accident report handy.  Modern vehicles are highly complex, and even something small can total them out.  If this is the case with the car in question, you might be able to negotiate a slightly higher amount.  An example can be found here.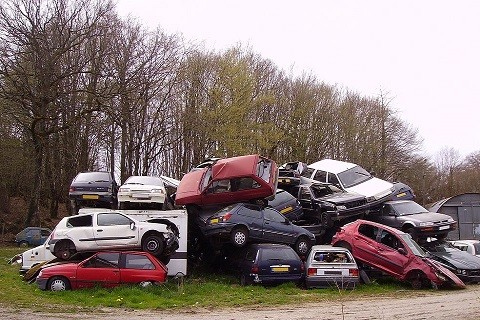 Why Some Consider Selling to a Junkyard
An easy way to sell a car without a title, whether it's salvaged, undrivable, or not worth the hassle, is through a junkyard.  Junkyards often have no plans to sell the car.  Instead, they sell the parts separately.  Why go through the headache of trying to locate the title and sell the vehicle yourself?  Junkyards will usually pay cash on the spot, which is great if you're in a bind.  A junkyard will also consider cars that aren't running, as long as you tow them in.  This is great for clearing out your property while earning some cash in the process.
Here are a few things to keep in mind:
While you likely won't get a ton of cash, sometimes the convenience is worth it in the end.
Payments are most often made on the spot, meaning cash in had much quicker than other options.
No need to clean or detail the vehicle, which saves time and/or money.
Re-cap – Not Having a Title Doesn't Have to be a Headache
Not having a valid title is not the end of the world, but it does limit your options.  If you're trying to sell a car without a title, the first step is to attempt to get one at a DMV office.  If you do have one, you should make sure it's valid and in your name by completing a title transfer.  For much older vehicles, a title is not always needed depending on the state you live in.  If you need money quickly, dealers often take a while, leaving a junkyard as one of the better bets.
For a Fast and Easy Means of Getting Cash for Your Car, There's CashCarsBuyer.Com
We buy all cars, trucks, and SUVs, for cash, it's that simple.  Why waste time and energy haggling with dealers or private buyers when an easier alternative exists?  Get a free quote for us to buy your vehicle in less than 1-minute, 24-hours a day, 7-days a week, and have cash in your hand within 24-48 hours.  Don't waste money talking to a junkyard and then having to pay to tow in a vehicle.  We take care of it all, our friendly staff will do whatever it takes to get cash in your hand with no strings attached.
To get your free quote online, please head to https://www.cashcarsbuyer.com/
If you are looking to get into a newer vehicle, visit our buy here pay here car dealer's website.