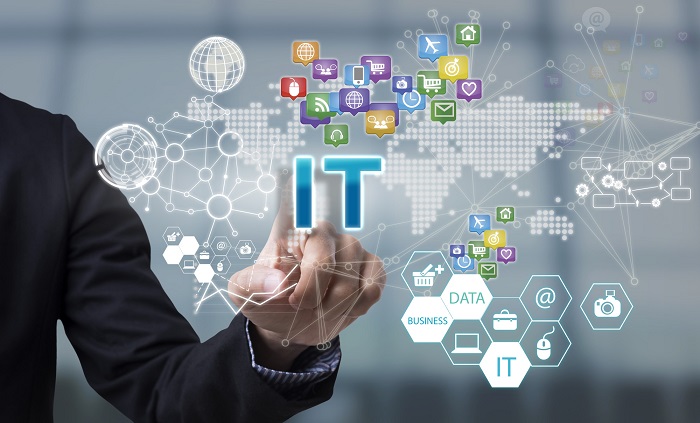 5 of the Best Information Technology Training Courses and Resources
Photo From Adobe Stock
Originally Posted On: https://www.hrmguide.com/hrd/information-technology-training.htm
There is little doubt that a career in IT is the best career right now. There is a huge need for IT professionals. Every industry is turning to technology solutions to do things faster using fewer resources.
Out of the top growing IT jobs, half start with a six-figure salary. In order to get these top jobs, you'll need to have some kind of IT training.
Dig a little deeper and you'll soon realize that there are dozens of information technology training courses and certifications to choose from.
Which ones are the best ones? Keep reading to find out.
1. AI Architect Certification
Artificial intelligence is impacting every single industry from advertising to manufacturing. This is a certification that will prepare you well for the present and the future.
Companies are just beginning to realize that AI can be used to do repetitive tasks. As AI is developed and improved, the more companies will adopt the technology.
Coursera offers an AI Architect Certification through Stanford University that's worth your time.
2. ExitCertified
You can get just about every IT training and certification course from one place. They cover Google Cloud, SAP, Salesforce, Oracle, and AWS.
These are the leading technology solutions in use by companies right now. You'll be able to find everything you need in one place. One benefit is that you'll be able to grow your career and gain more certifications through one company.
3. EdX
Another resource that is good to use is EdX. It's an educational site that partners with universities around the world.
There are individual technology courses that are free. If you want a certification, you'll have to pay for it. There are also online degree programs in information technology.
4. Certified Ethical Hacker
Do you like to solve problems and technical challenges? A career as an ethical hacker may be a great fit. Companies hire people to try to hack their systems to see where vulnerabilities are.
The reason why you're an ethical hacker is that you want to help companies fix issues. Hackers usually want to steal data for money.
One of the top certifications to become an ethical hacker is through the International Council of E-Commerce Consultants (EC-Council).
5. CompTIA A+
If you're brand new to IT and you want an entry-level position, this is a good place to start. With a CompTIA A+ certification, you'll be able to get a support or help desk job.
You'll be responsible for the maintenance and installation of computers, laptops, mobile devices, printers, and operating systems.
The Best Information Technology Training Courses
Information technology is growing and changing fast. That's great news if you want to have a career that pays very well. To take the first step in your IT career, you need information technology training.
There are countless resources, videos, and websites that can help you get training.
Head over to the home page for more career tips so you can land your dream job.