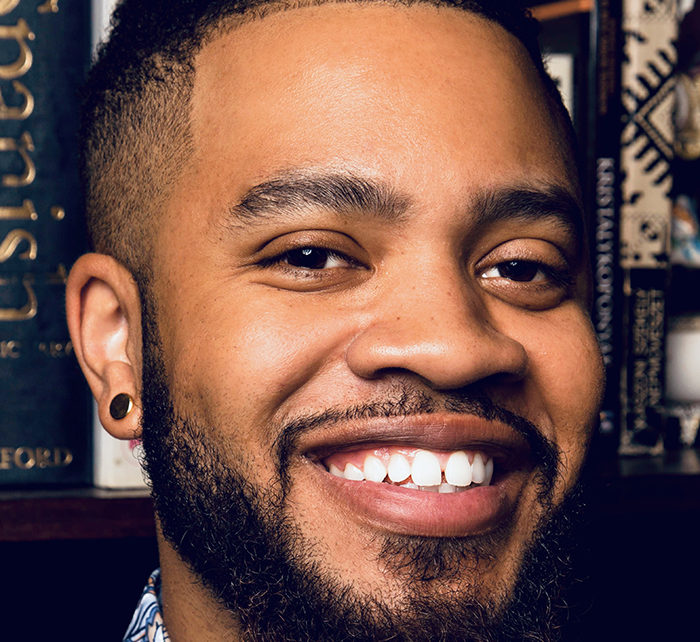 Black Author and Musician's Memoir Sheds Light On His Own Story Of Bisexuality Through New Book and Music
Photo by Christiana Valenz
Originally Posted On: http://wavenewspapers.com/book-corner-authors-memoir-sheds-light-on-his-own-story-of-bisexuality/
In an effort to escape familial dysfunction, a Los Angeles male embarks on an adventure in South Korea where he meets and forms a bond with a Brazilian-American soldier. Both bisexuals, the men connect over their relationships with their fathers and their identities before an unexpected turn of event occurs.
That's the basis for the new memoir "Panorama" by Ross Victory.
"Panorama" was inspired by the author's first book, "Views from the Cockpit."
"As I wrote 'Views from the Cockpit,' I began to go through my history to discover what love is for me and what that looks like in comparison to my dad's romantic choices," Victory said. "As I asked these questions, I felt the desire to write 'Panorama,' but I knew the subject matter was a whole book within itself because people rarely hear bisexual stories."
"Panorama" focuses on international adventure and sexuality and offers a critical look at discrimination toward members of the LGBT community, especially bisexual people of color. It also addresses topics like inner child healing, fatherhood and more.
"Readers will learn about South Korean culture, and the unique discrimination bi men (and women) face from straight and LGBT spaces and how it develops and is supported and from whom," Victory said.
"Panorama" is intended for "adventure readers, relationship and sex readers, romance readers (women), mostly straight and bisexual men, and LGBT religious advocates."
The multidimensional characters' stories and experiences will resonate with readers and challenge them to look inward.
"Readers will gain the importance of asking (and answering): What is love, but more importantly, what do we do with love once we've found it," Victory said. "This is a universal question at the core of humanity. Love has to be nurtured and protected, and we can only nurture and protect love if we know how to nurture ourselves."
In addition to being an author, Victory is a music artist and travel enthusiast. He lives in Los Angeles. For more information about the author and his work visit rossvictory.com.
"Panorama" will be released June 21 and Victory will host a question and answer session regarding his new book on Instagram Live (@rossvictoryofficial) at 8 p.m. that day.
"Panorama" is available for pre-order $7.99 (paperback) and $4.99 (e-book and Kindle) on rossvictory.com, Amazon.com, and Barnesandnoble.com.