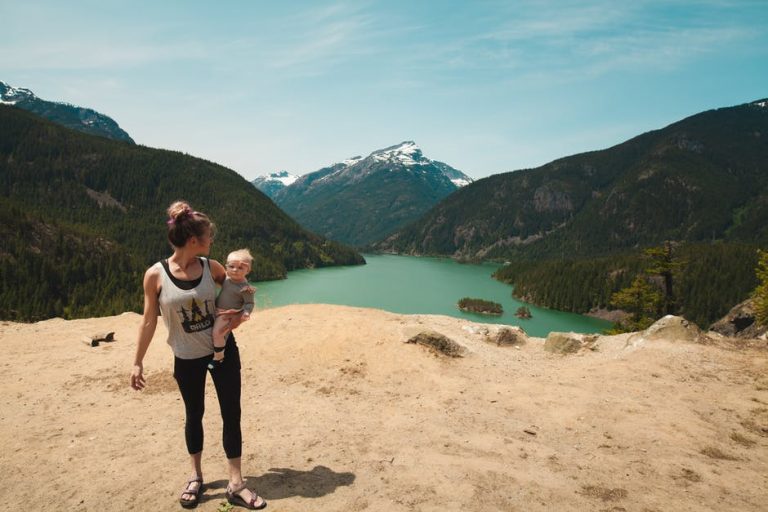 BACKPACKS AND DIAPERS: PLANNING SOUTHEAST ASIA VACATIONS WITH TODDLERS
Are you dreaming of a trip to Southeast Asia?
Does traveling through Southeast Asia with a toddler sound less like a dream and more like a headache?
It doesn't have to be! This part of the world may seem exotic, overwhelming – maybe even a little scary.
But the truth is that Southeast is an amazing place for family vacations, including vacations with toddlers. English is widely spoken and the locals are exceptionally friendly.
And many countries, like Singapore and Malaysia, rank among the safest destinations in the world.
Ready to learn more? Here's our roundup of the 4 best toddler vacation destinations in Southeast Asia.
1. Bali, Indonesia
When many of us hear the words "tropical paradise," Bali is what comes to mind.
This tiny island is perfect for family vacations with toddlers. Beautiful beaches and beach resorts abound.  There's no shortage of fun activities, too, like the Splash Water Park and Elephant Safari Park.
Look for hotels in Nusa Dua, Sanur, or Ubud, as these towns are quiet and kid-friendly.
2. Singapore
If you're concerned about safety overseas, Singapore is your spot. It's currently ranked the second safest city in the world.
Singapore is a delightful blend of Chinese, Indian, and colonial British cultures. The food is cheap and delicious and the architecture will blow your mind.
Kids will especially love the Singapore Zoo (try the Night Safari!) or the theme parks on Sentosa Island. And don't miss the incredible "trees" around Gardens by the Bay.
Bonus: The locals all speak perfect English.
3. Thailand
Perhaps the most visited country in Southeast Asia, Thailand is a tropical playground for the entire family.
If you're craving beautiful beaches, head south. Krabi's Railay beach and the islands of Koh Lanta or Koh Samui are the best choices for a relaxing family vacation.
If you're more interested in culture and outdoor activities, head north to Chiang Mai. Here you can explore hill tribe villages or spend a day at a wildlife rescue center.
Come on, who doesn't want the chance to play with a baby elephant?
4. Malaysia
If Singapore is out of your budget but you still want to experience a unique blend of Asian cultures, Malaysia could be the ticket.
Kuala Lumpur is a fascinating city with plenty of fun activities for little ones. Legoland Malaysia might be a dream come true for your kids. There's also the Sunway Lagoon water park and Berjaya Time Square's indoor amusement park.
Want to get out of the city? Head north to the islands of Penang or Langkawi for a delightful (and quiet) beach getaway.
Vacations With Toddlers Can Be Fun!
Just because you're traveling with little ones doesn't mean Southeast Asia is off-limits.
In fact, this could be the perfect place to introduce your kids to the wonders of international travel. And don't worry, you'll have plenty of time to relax on the beach too!
Need to keep up with what's going on at home while you're taking vacations with toddlers? Check back for our local news posts to stay up to date.