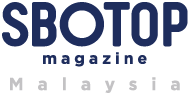 ATK Mohun Bagan Partners with New Principal Team Sponsor, SBOTOP
FOR IMMEDIATE RELEASE
August 16, 2021 — SBOTOP announced a new sponsorship agreement with sporting team ATK Mohun Bagan to become the principal team sponsor. The deal sees SBOTOP join in as a shirt and media sponsor for the 2020-2021 ISL season, with agreement details not yet made public. The agreement is the first time SBOTOP is sponsoring an Indian professional team. ATK also has kit sponsorship agreements with Nivia, the shirt sponsorship agreement with TV9 Bangla, sleeve sponsorship agreement with CESC, and chest sponsorship agreements with SRMB TMT and MP Birla Cement.
SBOTOP made several sponsorship moves with big-name teams and clubs in 2020. Before 2020, SBOTOP already sponsored groups such as Cardiff City and Westham United. However, since 2020, SBOTOP has signed sponsorship agreements with Leeds United (6 million Pounds), ATK, and even Dwayne Bravo. Each team SBOTOP invests and sponsors for a specific reason. The first is brand recognition and growth, while the second reason is to tap into new markets in the UK, India, and the West Indies.
India is a growing sporting market based on the return on investments in the IPL. India has the largest cricket audience and betting market globally, with the sport's immense popularity in the last four decades. While football has taken time to grow in the sub-continent, the last decade has been a pivotal point in Indian and South Asian football. Over the last decade, key players such as Robert Pires, David James, Luis Garcia, David Trezeguet, Freddie Ljungberg, Helder Postiga, Florent Malouda, Gyan Asamoah, Marco Materazzi, Wes Brown, Edu, and several others have played in the Indian Leagues.
The 5-a-side Premier Futsal League was a popular event across Dubai, India, and Asia, with Paul Scholes, Raul Gonzalez, Nesta, Van Bommel, Crespo, Ronaldinho, etc., local Indian teams.
ABOUT ATK Mohun Bagan: ATK Mohun Bagan currently plays football in the ISL or the Indian Super League. The club is owned by Sanjiv Goenka, Sourav Ganguly, Utsav Parekh, and Mohun Bagan FC Pvt. Ltd. Representatives from the company expressed gratitude. They thanked their sponsors for their support for the next season of the Indian Super League. Some of the club's key squad players include Roy Krishna, Pritam Kotal, Javi Hernandez, Edu Garcia, Manvir Singh, and David Williams.
ATK Mohun Bagan was initially two different teams. Mohun Bagan was founded over 125 years ago in British India. It is currently one of the oldest clubs playing football presently in India. ATK is a recently established team with a little over six years in existence. Initially, Atletico Madrid was part owners in ATK, then called Atletico de Kolkata, but sold their equity after three seasons. In mid-2020, the two teams merged to form ATK Mohun Bagan, with ATK owners paying to acquire the sports club and brand Mohun Bagan. Despite the merger, the club chose to stick with green and red, the colors of Mohun Bagan before the merger for home games and ATK colors in away games. ATK FC merged with Mohun Bagan in 2020 to become ATK Mohun Bagan, one team representing the West Bengal region.
ABOUT SBOTOP: SBOTOP is a global sponsor and betting service provider and is region-specific and is currently Asia and Europe and Caribbean-facing betting service and sponsor. Fans and bettors can stay updated with the latest news and bet on the same platform. Punters gain access to a wide variety of sports such as cricket (county cricket, the Indian Premier League, the Big Bash, domestic cricket, the World Cup, T20), football (the English Premier League, the Indian Super League, La Liga, Serie A, the Euros, etc.), hockey, basketball, tennis, the Asian Games, the Olympics, and more.
SBOTOP will have its presence felt with representation on the team's jersey, during match presentations, training kits, advertisement boards within the stadium, and digital campaigns through various media channels. ATK Mohun
Bagan and SBOTOP expect to benefit from each other's fan bases, a more expansive presence, and growing the organized football market in India. Representatives from the company expressed support for the budding football market in India and are dedicated to investing in the right sporting teams and causes in India and other emerging regions.
Media Contact:
Celton Manx Limited
Celton House
Isle of Man Business Park
Douglas Isle of Man IM2 2QZ
[email protected]
www.sbotop.com | www.sbotop.one
Originally Posted On: https://syndication.cloud/sbotop-to-become-atk-mohun-bagan-principal-team-sponsor/