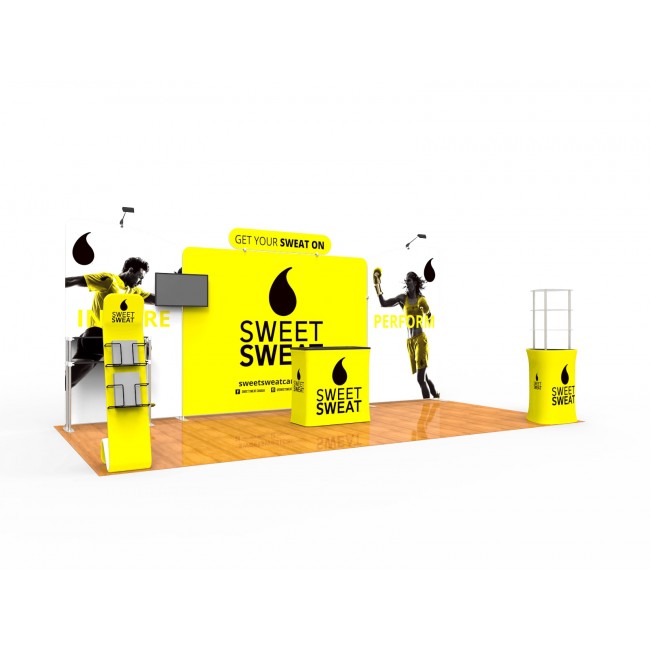 9 Expo Tips That Lead To More Customers
There are many ways to successfully create conversions, from going all out with an architectural design like Timber City at the Exhibition SEGD Design Awards to keeping it small and building on relationships to everything in between.
But what are some specifics to focus on to maximize conversions, you ask?
To help, we've put together nine of our favourite trade show tips that can lead to successful conversions and a successful trade show booth overall. Keep reading to learn how to bump up trade show leads and make those B2B trade shows worth your while.
Then, start gearing up for your next trade show with your new marketing tools in hand and knock it out of the park.
1. Make a Goal and Action Plan and Be Prepared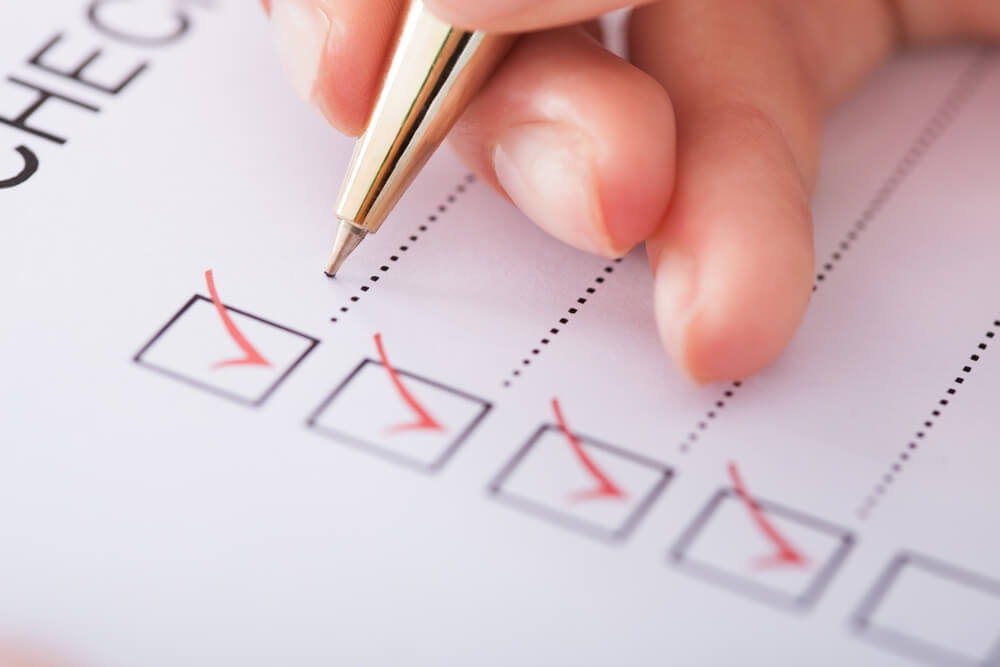 Having a great trade show takes a lot of preparation before you even attend the show, starting with identifying your goals and picking the right trade shows to achieve them.
If you're looking at short-term goals like converting leads, your action plan will focus more on meeting potential clients and sales pitches rather than more long-term actions like going to or speaking on panels and meeting industry leaders.
Trade shows are also great places to get media time, create and put out social media content, create a comfortable space to invite investors and clients and sell to them, see what the competition is doing, solidify your stance in the market, network, introduce or launch a new product, and get people to sign up for your mailing list to build more leads, to name a few more possible goals.
Get the Right Trade Shows on Your Calendar
Before you set up your trade show schedule for the coming months and year, get acquainted with your options for shows in your industry. Often, exhibitors have more success at smaller regional shows but that's not always the case.
Again, it depends on your goals. If you're launching a product and want the bigger media coverage, for example, you want to pick shows where you can get that.
Be sure to fill up your calendar with time to prepare. You want your team to be able to get the booth and all the connections set up in time. Ideally, you want at least a three-month lead time to make the most of the show.
Do the Prep Footwork
Once you have a show on the schedule, meet with your team and tell them the goals. Come up with an action plan.
Things to think about and act on in time before the show include:
Overall theme
Physical booth design and creation
Generating leads to meet at the show
Planning and writing press releases
Printing business cards
Printing flyers and banners
Scheduling your sales team presence
Reaching out to clients and scheduling meetings
Getting your trade shows on your website
Building a social media campaign around the show
You may think you can do these things at the last minute, but you and your team are likely to do a better job if well-prepared. And some of the things, like printing and building your booth, have built-in production times you can't ignore.
Be sure to get yourself familiar with a social media management tool like Hootsuite before the show. This tool lets you post once and sends your content to all social media outlets that you request.
Also, have a mailing list system in place so you can gather those emails efficiently.
2. Put the Best Team in Your Booth
It's nice to have your execs come to the show, rub elbows with the industry influencers, and talk on panels or give keynotes themselves, but it's your sales team that is most likely to give you that ROI you want in the booth.
Your sales team is your sales team for a reason! They know how to convert.
Prep them well with your overall goals and give them the tools they need to sell like samples, swag, technology, media on the spot, a professional-looking space that reflects your business, product, and culture, and private conference rooms to make those deals happen.
3. Attract Visitors to Your Booth With an Expert
To help lure your target clients to your booth to meet your fabulous sales team, bring in an expert to talk on your product or the industry.
People want information more than they want a pen with your brand on it.
Come up with a question or more that you know your clients are curious about and have your expert provide the answers.
Be sure to let people know ahead of time about this event. Mention it in your newsletter, on your website, and in emails announcing your presence at the show.
Get it on the trade show calendar, on their website, and in as much media and press as possible. Do your own press release if it's a big enough name expert.
Create fliers, posters, and banners announcing your booth schedule.
4. Go Old School With the Networking
Everyone is inundated with emails and social media posts. You know how that goes. You pick what pops out and ignore the rest. But you're likely to remember that conversation you had in person or that coffee and scrumptious pastry you enjoyed at your meeting.
The point is that old fashioned business cards still go a long way to getting solid leads and making real conversions as does that solid handshake and your conversation.
It gives you and your sales team the chance to ask questions to help determine the needs and wants of your market. It allows you to pitch your product thoroughly. And it lets you gauge your clients' initial reactions.
5. Lure People In With an Awesome Booth Design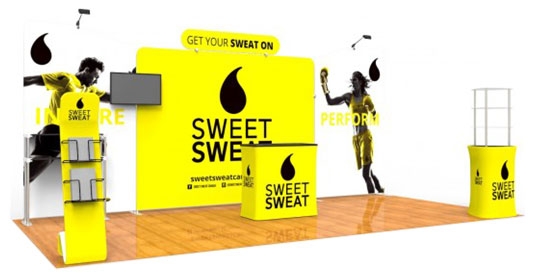 There are a host of fun ways to attract your ideal clients to your booth so that your sales team can work their magic to create conversions and leads.
To start, come up with a theme that embodies your product. For example, if you have an eco-friendly product, use eco-friendly materials to build your booth and get plenty of foliage too, like by building a live plant wall.
Here are some other tips for building an epic booth:
Engage clients with an activity like an onscreen game or quiz
Use bright colours
Keep the space open on the outside to create an inviting foot-traffic flow
Build something architecturally unique
Add a fun photo op wall
Add a video-yourself monitor
Make it comfortable so people want to sit and chat
Offer refreshments
Get creative. Talk to a designer. If you don't have a huge budget, print eye-catching banners, and a colourful step-and-repeat and use bright colours to bring people in.
6. Lean Heavy On Social Media
Social media is generally a long-term brand strategy but you can lure some people to your booth in the moment if they're following you during the trade show.
Tweet and post on all the socials throughout the trade show. Know your audience and which ones they're looking at to know where to focus most of your energy.
Learn the main hashtags for the trade show and your industry. Your audience may be following those.
Create social-media photo opportunities in your booth as much as possible. As already mentioned, build a photo op wall with a step and repeat and other branded banners.
For example, you can have a video or photo booth that sends clients a digital video or a photo of themselves with your built-in brand and a hashtag. Post their photos and videos on your social media too.
Future Tripping
Take a lot of photos during the event. When you get back, post as much as you can and tag and hashtag when possible. Include people in your newsletters and on your website too when possible.
7. Contact Your Leads and Set Up Meetings Ahead of Time
Yes, this is in tip #1 too but it's important. Be sure to do as much scheduling ahead of time.
Email your mailing or newsletter list. Get clients talking. Find out who is going to be at the show. Email those people individually.
Also, email any clients that are in the area of the show and invite them to your booth and any events you may have. Also, look through the trade show website and find other vendors that will be there that might be clients.
Use the trade show and your specific booth and events as a great excuse to meet.
8. Connect With Media
Trade shows attract media that cover your industry. Use this opportunity to connect with journalists.
Create a press release if you have news, especially if you have a new product release or launch at the time. Try to get on a panel that's covered by the press if relevant.
Consider hiring a PR firm that specializes in your industry if you don't have an in-house PR or social media team. If you don't have news, however, this is a waste of time and money. Don't let a PR firm convince you otherwise.
9. Follow Up After the Show
Your work doesn't end when you take down your booth. Be sure to follow up after the show with all your leads.
This should be part of your action plan.
Also, debrief the team and find out your success statistics. You will use this information in the future to decide which shows and tactics work for conversions and which don't.
The Best Trade Show Tips for You
Now that you have some of our top trade show tips to success in your back pocket, you're ready to hit your next trade show and maximize those conversions big time.
Did any of these tips stand out for you? Start there. Lean into your strengths first and then try out other techniques.
Please feel free to contact us if you have any questions. We're here to help you build the most successful trade show booth for your business with supplies and design and consultation services.