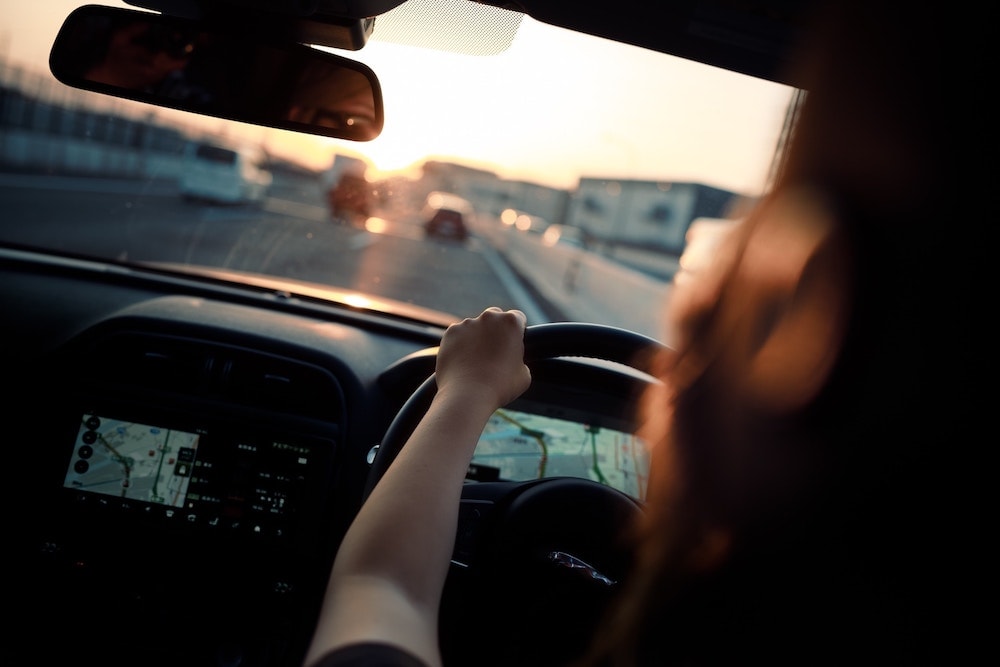 Are Extended Car Warranties Worth It?
Originally posted on https://www.carchexdeals.com/are-extended-car-warranties-worth-it/
A vehicle is a long-term investment. The Energy Information Administration reports that the average age of in-use, light-duty cars in the U.S. increased to 10.3 years in 2017. We are keeping our cars longer, which means your factory warranty is most likely expired, and your aging car is unprotected from an expensive breakdown.
Extended warranties come at an additional cost to vehicle owners in return for coverage on major vehicle system repairs. Are extended car warranties worth it? When it comes to time, money, and peace of mind, extended warranties provide important benefits.
Keep reading to learn about extended car warranties that you can afford, so you won't break the bank to get protection.
What Is an Extended Car Warranty?
An extended car warranty, also known as a vehicle service contract, is similar to an insurance policy, except it covers the costs associated with mechanical breakdowns rather than accidents.
Unlike a true warranty, a vehicle service contract is not included in the financing of a new car. It comes at an additional price and is only valid once the factory warranty expires.
Extended Car Warranty Coverage
There are generally two types of extended warranty plans: powertrain and bumper-to-bumper. Factory warranties will have terms for both, but you normally choose a specific coverage level with extended warranties.
What are powertrain and bumper-to-bumper warranties?
Powertrain Warranty—A powertrain warranty is the most basic and affordable option for vehicle coverage. These vehicle service contracts cover the cost of repairs or replacements on your vehicle's engine, transmission, and drive axle. Factory powertrain warranties often last longer than the new vehicle limited warranty, so an extended powertrain warranty won't be necessary until your vehicle has more mileage or years under its belt.
Bumper-to-Bumper Warranty—Also called an exclusionary warranty, this extended warranty plan covers all major vehicle systems. The contract usually lists only the components that are not covered. These coverage plans are more expensive, but they also cover electronic components (wipers, sunroof switches, seat warmers, etc.), steering, suspension, heating, cooling, braking, and more. Factory bumper-to-bumper warranties do not last as long as powertrain warranties, so you will need to replace your bumper-to-bumper warranty earlier.
Car dealerships and third-party providers generally offer both types of warranties. Sometimes, they also offer "in between" coverage levels that are more comprehensive than powertrain warranties but still more basic than a bumper-to-bumper warranty. For example, CARCHEX offers five levels of coverage (Bronze, Silver, Gold, Platinum, and Titanium) that start from basic powertrain coverage and progress to full vehicle coverage.
Warranty Exclusions You Should Know
Even if you purchase a bumper-to-bumper warranty, no extended warranty plan covers every single item in your vehicle. There are several exclusions to be aware of before you make a purchase. Your warranty will most likely exclude:
Damage caused by wear and tear
Accidents or recklessness
Damage caused by weather
Repairs due to lack of maintenance
Tires, wiper blades, brake pads, and car battery
Cosmetic repairs (paint, seat upholstery) and independent modifications
When you shop for an extended auto warranty, you may come across companies that require a vehicle inspection in order to purchase a plan. CARCHEX does not require a vehicle inspection, which makes plans more accessible to drivers who need them.
Is an Extended Car Warranty Worth It?
The average cost of an extended car warranty from the dealership is between $1,000 and $1,500. This may seem like a lot, but consider the price of common repairs.
A year-long study by RepairPal reported that average car repairs peaked at $492 in one month, which is 11% of the average American household's monthly pre-tax income. In addition, a timing chain replacement on a vehicle like a Toyota RAV4 can cost more than $1,000 with labor.
Here are the costs of common vehicle repairs across different car manufacturers:
If you're a driver who can't readily afford these costs, an extended car warranty can provide reassurance and save thousands of dollars in repairs in exchange for small, monthly payments.
Many providers offer payment plans at low monthly installments, so you can budget for surprises with greater peace of mind. You can even pay deductibles as low as $0 for some plans. CARCHEX keeps coverage affordable (as low as a few hundred dollars) by using our buying power to find the most competitive plans for our customers.
How Extended Auto Warranties Benefit Drivers Beyond the Cost of Repairs
There are a multitude of hidden benefits behind extended auto warranties. Many of them have nothing to do with alternators or gaskets at all.
What other perks make extended car warranties worth it?
Resale Value—Even if you never use your extended warranty, having one at all can increase your resale value once you sell your vehicle to a new owner. Most plans are transferable, so the next owner can have the same peace of mind.
Roadside Assistance—Are you prepared in the event of a breakdown? Do you need a rental car while your car is in the shop? Do you need emergency gas delivered to your vehicle? Extended warranties usually offer roadside assistance benefits, such as rental car reimbursement, towing services and more.
Repair Facility—Don't know the price of a transmission repair? Worried you'll be overcharged? Extended car warranty providers deal with the mechanic on your behalf, so you don't have to negotiate prices or deal with paperwork.
New and Used Vehicles—Vehicle service contracts offer coverage for both new and pre-owned vehicles. You'll get coverage customized to your car's age, mileage, and model.
Dealership vs. Third-Party Warranty Companies
Why choose a third-party warranty company over your vehicle's dealership? The answer is flexibility. When you use a third-party warranty company, you get more options from more warranty administrators, so prices go down. You'll also get the flexibility to choose from thousands of repair facilities, rather than being forced to drive all the way to the dealership.
Take Lexus extended warranties, for example. The dealership only offers three extended warranty coverage options with pricing options solely from the dealership. However, CARCHEX offers five coverage levels from competitive plans, and you can choose from 30,000 repair facilities.
Make It Worth It: Get the Most from Your Extended Warranty
Don't lose out on all of the benefits of an extended auto warranty. Use your contract to its full potential by following these important guidelines:
Take advantage of sample contracts online. These contracts will give you an idea of what is and isn't covered, so you can ask the right questions before you speak to potential providers.
Ask the representative the following questions about your warranty: How long does it last? Are there deductibles, service fees, shipping costs, or reimbursement limits? Are there clauses that deny coverage, and is accidental damage included? Can I get a full or partial refund if I cancel the plan?
Adjust the purchase price of your vehicle service contract by raising or lowering your deductible. You can lower your deductible by increasing your (still affordable) monthly payments.
Save more on your extended warranty by purchasing sooner rather than later. The price of a vehicle service contract rises as your car ages and accrues miles. Purchase the extended warranty while still under your factory warranty, but don't use it for repairs while you're still covered by the manufacturer. You may get a much better price.
Consider an extended warranty for cars over 100,000 miles. Ask about plans that are recommended for vehicles with high mileage. Extended warranty plans may cover vehicles up to 120,000 miles, and as Americans drive their cars longer, it's important to find long lasting coverage.
How Do You Use an Extended Car Warranty?
When you purchase a vehicle service contract, there are several steps you should take to get the most from your plan.
Read Your Contract Carefully—Even before you purchase an extended warranty, you should ask about what items are excluded from coverage. Once you have a contract, read it from beginning to end to determine where and when coverage is accepted.
Get Routine Maintenance—Mechanics recommend that you get an oil change every 3,000 miles or three months and replace your lights, wiper blades and engine air filter every 6,000 miles or 6 months. Many extended warranty contracts require you to prove that you regularly service your vehicle, so that it's clear when a breakdown is due to a defective part rather than neglect.
Call Your Claims Department—When it's time for a repair, call your claims department representative and head to your repair facility. When you purchase a CARCHEX plan, the claims department will speak to the repair facility directly to approve repairs and make a direct payment. All you have to do is pay your deductible, if you have one.
Third-party extended warranty companies market insurance-backed plans from trusted administrators who can prove that they have the cash-reserves available to make payments. Therefore, you don't have to worry about losing your money if the obliger can't pay for the repair.
CARCHEX Extended Auto Warranties Are Worth It
No matter what vehicle you drive, CARCHEX can help you find an extended warranty plan that suits your car and your lifestyle. Are extended car warranties worth it? With CARCHEX, they certainly are. Call 877-225-7247 to get a free quote or fill out the online form.