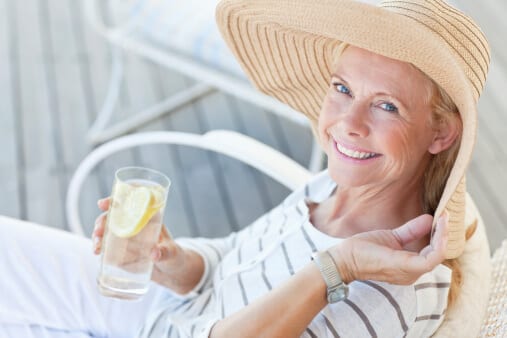 Alcohol Detox Treatment Programs
In the treatment of alcohol addiction, a vital step is the alcohol detox. This is the initial phase of recovery, and it severs the physical ties associated with alcohol abuse. Since detox from alcohol can be both challenging and potentially dangerous, it's important to seek out professional alcohol detox treatment programs that can provide a safe, secure and comfortable environment for the duration of the detox.
The Objectives of an Alcohol Detox
To treat the disease of alcoholism, the first step is to detox completely from the substance. This removes the physical dependency on alcohol and allows patients to have greater control over their cognitive function. Without alcohol clouding judgment and capability, patients can make rational decisions about their futures.
Another objective of a detox from alcohol is laying the groundwork for further rehabilitation. If patients go directly to rehab without detoxing first, withdrawal symptoms might prevent them learning, absorbing or benefitting from the various treatments and therapies available.
Benefits of a Professional Detox Program
Although it may technically be possible to withdraw from alcohol without professional support, doing so can be dangerous. The benefits of a professional detox program include medical supervision, accountability, 24/7 support and freedom from ordinary stressors.
Without medical supervision, withdrawal symptoms can become very uncomfortable. Self-medicating can be risky, as some medications are contraindicated for those in detox. In the rare cases where more serious symptoms develop, such as for the 5% of patients who experience delirium tremens, medical staff will quickly recognize symptoms and seek emergency care, if necessary.
Professional detox programs also offer accountability, which simply isn't possible for those who try to quit drinking cold turkey. Detox programs will also provide resources, support, and advice to patients around the clock. Furthermore, patients in detox won't have to worry about everyday tasks like housekeeping or cooking, allowing a complete and total focus on recovery.
How Long Detox Will Last
Detox from alcohol can range in duration, depending on the patient in question. For example, those who have been drinking for decades may need longer to detox than those who have developed an addiction recently. Overall, however, most patients in a detox from alcohol will need up to 10 days to completely overcome the physical withdrawal symptoms of the detox.
Understanding Common Withdrawal Symptoms
Some prospective patients want to enroll in alcohol detox treatment programs, and understand their benefits but are nervous about the potential withdrawal symptoms. To start, it's important to note that in a formal detox program, there are a number of ways to minimize the discomfort of withdrawal. Medications, environment and even intravenous fluids can greatly improve the experience.
During a typical detox, some of the most common withdrawal symptoms that patients might experience include:
Temperature fluctuations and sweating
Anxiety or depression
Intestinal distress such as nausea or diarrhea
Dehydration
Lack of appetite
Insomnia and/or fatigue
Finding a Suitable Alcohol Detox Treatment Program
With the many clear advantages of an alcohol detox, patients should aim to find a suitable treatment center that can meet their needs. In addition to providing medical supervision, the best detox programs will offer comfortable accommodation.
It's also important to choose a detox treatment program that's accredited by a major medical governing body such as the Joint Commission. Patients may also want to seek out programs that accept major health insurance policies.
Alcohol detox treatment programs are crucial to achieving sobriety. Take the next step in your journey to recovery by calling Beaches Recovery in Jacksonville, Florida to learn more about Tides Edge Detox, at 8666050532.