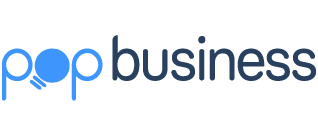 POP Business Launches Innovative Online Bookkeeping Service for Australian Business Owners
FOR IMMEDIATE RELEASE
28 March 2021 – Sydney, NSW – Cloud-based accounting firm POP Business has launched one of Australia's first completely-online bookkeeping services, designed for both small and large businesses.
The new online bookkeeping service aims to replace traditional forms of bookkeeping by eliminating paperwork completely and transferring all important data and information into POP Business' secure cloud systems.
By moving bookkeeping services online, POP Business hopes to help business owners spend less time on tedious bookkeeping paperwork, and more on growing their business, while also maintaining high levels of transparency, communication and accessibility.
"We have made it our mission to help thousands of business owners spend less time on the soul-sapping stuff like bookkeeping, payroll and tax and more time working on their business," said Patrick Sargent, Chartered Accountant and CEO at POP Business.
"Our young, professional and agile team at POP Business regularly test different software and take the time to intimately know our clients so that we can provide the best advice and cloud-based accounting services".
The new online bookkeeping service manages clients' financial data in an organised and systemised manner by utilising the right technology stack, including programs such as Xero.
"We set-up the right tech-stack to enable the greatest outcomes for our business clients. This may include Xero cloud accounting software for bank reconciliations and invoicing, then various online accounting applications that integrate seamlessly with Xero," said Patrick.
Services included in POP Business' new online bookkeeping campaign include bank reconciliations, accounts payable, accounts receivable, inventory management, expense and receipt management and payroll.
POP Business' online bookkeepers ensure clients remain compliant with the relevant regulatory bodies and maintain a reconciled live online accounting file so that the client can access their accounting information from anywhere and view their business' performance and financial position at any time.
But what really set's POP Business apart is the team's ability to explain things jargon-free in plain English.
"We believe the key to a great relationship is great communication. We deliver information in an easily understandable manner that allows busy owners to make data-driven decisions to push their business forward," said Patrick.
"We aim to empower business owners by providing accurate and reliable financial information that is communicated in plain English on a proactive and regular basis."
POP Business' innovative online bookkeeper service will be made available to Australian business owners through their website. Interested parties will need to fill out a 'get in touch' online form here or call at 1300 180 630.
###
About POP Business: By embracing automation, enhanced business processes, and cutting-edge software and cloud technology, POP Business is giving tax accountancy the kick in the pants it so sorely needed. Better yet, our accounting services and savvy business advice has already been proven to deliver real results and significantly improve our clients' businesses.
POP Business has won a number of industry awards, including AccountantDaily.com's 2019 '30 Under 30' Award, as well as receiving Finalist Nominations for AcountantDaily.com's 2020 'Fast-growing Firm of the Year', 'Diversion and Inclusion' and 'Business Advisory Firm of the Year'.
Media Contact:
Patrick Sargent
1300 180 630
[email protected]
https://popbusiness.com.au/
Originally Posted On: https://syndication.cloud/pop-business-launches-innovative-online-bookkeeping-service-for-australian-business-owners/