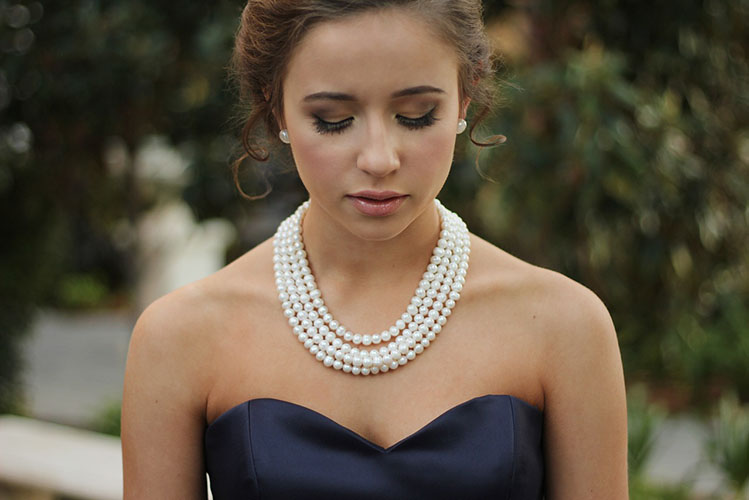 Accessorizing in style: 5 gorgeous 2019 jewelry trends
Originally posted on https://daisylinden.com/gorgeous-jewelry-trends/
One of the easiest ways to update your wardrobe is to opt for trendy new jewelry. Find out about the latest 2019 jewelry trends you need to try.
Are you bored with your wardrobe? Sick of wearing the same thing every day, but not ready to entirely revamp your closet?
Transform your style by wearing your existing clothes but accessorizing with trendy jewelry!
A statement necklace can turn an everyday white t-shirt chic, while a stack of well-placed rings can up the class of ripped jeans and sneakers.
Looking for ways to accessorize yourself into 2019? Keep reading for five gorgeous jewelry trends to try.
1. Punk Rock-Inspired Pieces
Jewelry is getting a little rebellious this fall. Harden your look with pieces that feature crosses, pins, and chains.
Silver punk rock jewelry looks best against dark colors–the contrast enhances the starkness and makes your jewelry stand out.
Don't be afraid to wear jewelry with skulls and crossbones, just be aware that this look can turn extreme. Mix the punk jewelry with dainty, delicate looks to keep your style toned down.
2. Pretty in Pearls
This next trend is at the other end of the spectrum. Stay chic this season by digging into your grandmother's jewelry box.
Pearls are the only gems traditionally found within living creatures, but most you find in stores today are cultivated. Natural pearls are now scarce, but pearl jewelry is enduring.
Pair perfectly spherical pearls with a classic cameo, and you'll walk into any room looking polished and posh.
3. Shell-Adorned Jewelry
Oceanic-inspired jewelry hit the scene last summer, and it doesn't seem to be going anywhere anytime soon.
Shells are popping up on necklaces, earrings, bracelets, belts, and anklets, and have dominated street-style this year. Shell jewelry encompasses a laid-back, surfer vibe. Try this trend if you're looking to relax your style a bit.
4. Unexpected and Artistic
Abstract jewelry has found its place on the runway and sets the stage for an artsy aesthetic in 2019.
Abstract jewelry is made out of a variety of metals and materials, with shapes and sculptured designs. There is really no way to get this one wrong.
5. Stacking
Stacking necklaces and rings has become one of the year's hottest jewelry trends.
With bracelets, you can go all out and stack until you're out of real estate. Stacking bracelets is an excellent opportunity to play with mixing metals.
You'll want to be a little more selective with necklaces, though. Tangles present a problem, so experiment with chains of different shapes and sizes to complement each other.
Extra rings on your fingers will make your fingers look longer! Smaller, midi rings are made to fit the tips of your fingers, while chunky rings belong at the base. Silver rings for women make eye-catching stacks that will easily give you an edgy look.
Ready to Try These Jewelry Trends?
If you're feeling inspired, take this list with you the next time you're shopping for new jewelry. Keep in mind that your jewelry doesn't have to be expensive to make a statement.
Trends come and go, so don't go all out unless you're absolutely in love with a particular piece.
You also don't have to follow each of these jewelry trends exactly – just go for what you like and be you. If you're confident, it will work.
If you're interested in other trends, check out the blogs within the fashion, beauty, and trend categories to read more!