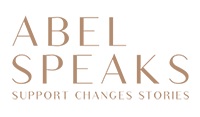 Abel Speaks is Hosting Annual Fundraiser in Downtown Dallas
FOR IMMEDIATE RELEASE
Dallas, TX, September 2, 2022 — Abel Speaks is hosting our annual fundraiser in Dallas, TX on September 29, 2022. The event will be hosted at The Thompson Hotel in Downtown Dallas.
Abel Speaks is a ministry based in Dallas, TX. We have a specific God-given mission to support families who have chosen to carry a child with a life limiting diagnosis.
We seek to provide comprehensive care for our families through their season of pregnancy and beyond. We tailor our support for each individual family, but the primary means by which we tangibly serve our families include the following: mentorship, medical connections, maternity and birth photography, podcast resources, commemorative keepsakes, celebration of life planning, and community retreats.
Each year, we host an annual fundraising event where we gather Abel Speaks supporters together in Dallas. Last year, we had a successful concert with special musical guests, Shane and Shane.
We are now one month away from our 2022 event, "An Evening with Abel Speaks", presented by Patmos Capital. This evening is an opportunity for us to share about what God has done and raise awareness and funding for this ministry.
This evening will be an opportunity for us to share about what God has done, honor and celebrate the stories He's writing, cast vision for what's coming in 2023, and invite our community to support our mission financially.
We will have dinner, entertainment, testimonials and programming that will be authentic and impactful as we continue to raise awareness and raise funding for this ministry.
We warmly invite you to consider becoming an event sponsor and table host for this year's Evening with Abel Speaks (see details below for sponsorship levels).
Fund-A-Family Sponsor
Triple Impact Sponsor
Premier Sponsor
Presenting Sponsor
You can also purchase individual tickets today to join us on September 29th.
If you can't make it this year, you can also make a general donation to Abel Speaks Ministry to go towards our fundraising efforts and support our mission from afar.
If you have any questions regarding the event please reach out to us at abelspeaks.org.
Note: The Thompson is located at 205 N Akard St, Dallas TX 75201. Abel Speaks is a 501(c)3 nonprofit organization and all donations are tax-deductible.
Media Contact: 
Daniel Crawford
Abel Speaks
7616 LBJ Freeway Suite 730, Dallas TX 75251

Originally posted On: https://syndication.cloud/abel-speaks-is-hosting-annual-fundraiser-in-downtown-dallas/