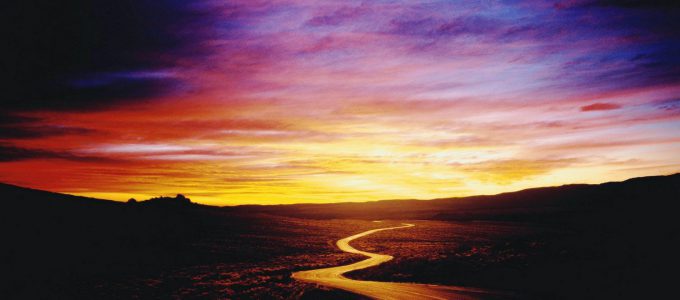 A step by step guide on how to save money and time when moving abroad.
Originally posted on https://www.advancemoves.com/blog/a-step-by-step-guide-on-how-to-save-money-and-time-when-moving-abroad/
Many of us at some point in our lives undertake an international removal to start a new life in another country. The reasons behind a move vary from retirement, work or just a change of scenery. But it's important to prepare yourself for all eventualities that may occur in your new location so that you minimise both costs and time wasted before you even depart for your new life.
This step by step guide should cover most of the items you should consider in preparing for your move as well as some helpful links to other sources of reference.
1. Have a Plan, and another one!
Work out how and what you are going to be doing with this trip and most importantly have a secondary plan in case things don't work out how they should. The earlier you start planning and preparing the better and you will need to work out what you will do if you decide to return unexpectedly.
2. Get your paperwork in order.
Check your passports and driving licences are up to date, you may need your passport to be valid for at least six months beyond your travel date, to apply for a visa in some countries. What visas do you require to enter and work in your destination country? Will you need to assume resident status there or continue on a work visa? Make copies of all important documents.
3. What about health care and schooling?
You may need to organise private health care prior to moving so you are fully covered in your new country. Some countries have their own health care and schooling schemes that you may be eligible for, especially if you will be working and paying taxes. Health care should be sorted before you depart for obvious reasons.
4. Sell my house?
Many people sell their house to fund a relocation but if you plan on returning then it may be best to rent the property so you have a rental income as well as somewhere to return.
5. What will you take?
Work out what items of furniture and personnel possessions you want to take with you and how? You may want to ship some items, take some on the plane with you and sell or store the rest. Its a question of cost of shipping against buying new in your destination country. One way to calculate shipping costs is to use the advancemoves.com removals quick quote system, where you can enter some simple details online and obtain an instant online quick quote for a removal anywhere in the world. That way you can calculate rough shipping costs and decide on what you want to take.
6. Transport
Will you need to buy or rent a car in your new country? Will your driving licence be valid or will you need to apply for an International drivers permit before you leave? Once you have arrived at your new country its normal procedure to apply and assume resident status and then apply for a driving licence in your new country that will involve you surrendering your current licence. These things take time and you will need to check on where to go and what to do. Many countries will have specialist lawyers that you can search for online to assist you with the paperwork required for resident and driving licence applications. There are also online information sites and embassy's that can provide a wealth of information.
7. Do some research on your new country to enjoy it even more.
It's well worth researching your new country before you move to understand the culture, language, cuisine, infrastructure, political orientation, Places of interest and things to do as well as  language and customs. The more information you have the greater your understanding of your new environment and the more you can enjoy the experience. There are many online sites with this sort of info.
8. Wrapping up and starting again.
You will need to cancel your amenities such as phone contracts, tv subscriptions, internet providers, newspapers, clubs and memberships, and if your selling a house then things like electricity and water etc. It's a good idea to keep a bank account open in your native country but make sure you also have cards and facilities for international banking as it may be a while before you can set up a bank account in your new country so you must be able to access funds remotely.
9. Plan that goodbye party.
Make sure you have a good bash with friends and family to see you off on your new adventure. You may not see them again for sometime but video calls have made the world a much smaller place as far as that is concerned. Good luck and bon voyage.
#guidetointernationalmoving #internationalremovals #onlineremovalsquickquote #onlineremovalsquotes #advancemoves #bar #movingabroad #movingtospain #howtomovetoamerica #moving