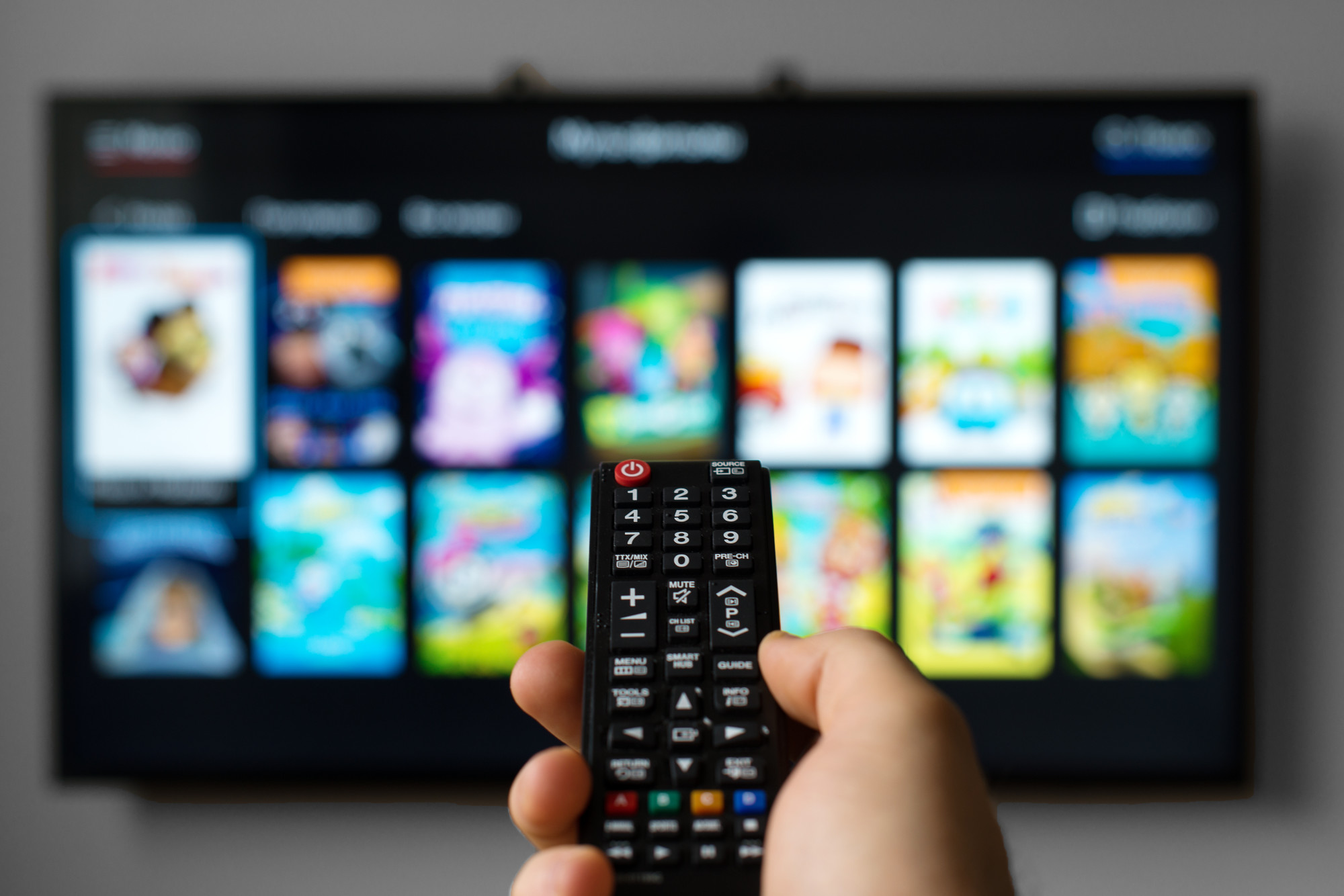 9 Niche VOD Channels Every Sports Fan Will Love
Cutting the cord is a touchy subject for most sports fans. Most sports fans would love the idea of cutting the cord and have one service that caters to sports fans. 
For years, cable has had a death grip on sports fans with their expensive ala carte sports packages. Oftentimes, extra channels are thrown in to jack up the price. This frustrates sports fans, but what can they do? 
Are you tired of paying for a bunch of channels that you'll never watch? You may want to consider the growing list of video-on-demand or VOD channels that cater to sports fans. 
Here is a list of 9 VOD sports channels to satisfy your biggest sports cravings. 
1. YouTube TV
$49.99 per month
Is cutting the cord is a difficult pill to swallow for your family members? If not, save some money on channels no one watches. YouTube TV may be a service that is perfect for you.
YouTube TV has a ton of news and entertainment channels lumped into its monthly rate. YouTube TV has over 70 channels to satisfy your family. Some channels include ABC, CBS, FOX, NBC, and other popular channels, such as HGTV, AMC, and Disney Channel. 
For sports fans, YouTube TV offers a lot of options to help you cut the cord. Sports fans get channels like FOX Sports, FS1, ESPN, ESPN 2, ESPN U, Golf Channel, MLB Network, NBA TV, NBC Sports, and more. 
YouTube TV subscribers also get unlimited cloud DVR storage! The service keeps your recordings for up to 9 months. You can stream on up to three devices at once in case your family wants to watch different programming at the same time. 
YouTube TV is a great option for the family. Consider cutting the cord without sacrificing quality programming and sports. 
2. Hulu 
$5.99 per month; $54.99 for Hulu and Live TV
Hulu is another great option for families who are looking to cut the cord. Especially if you don't want to sacrifice your favorite channels and programming. Although the service is a little more expensive than YouTube TV, it does offer some other advantages. 
First, Hulu has a large library of on-demand programming for popular television series and popular movies. Next, Hulu also offers families to watch on unlimited screens as an upgrade. Last, you can watch Hulu on many different devices from computers, tablets, phones, Roku, FireTV, Chromecast, Apple TV, and more. 
For sports fans, they offer BTN, CBS Sports Network, seven ESPN channels, FS1, FS2, Golf Channel, and NBC Sports Network. It is missing a few league channels, like the MLB Network, NBA TV, and NFL Network. 
3. fubo TV
$54.99 per month
Like YouTube TV and Hulu, fubo TV offers an impressive array of channels for the family and sports fans alike. With over 100 channels and over 130 evens in 4K, it offers crystal clear programming. Your cord-cutting family won't miss their cable box with channels like USA, Food Network, HGTV, TBS, TNT, Nickelodeon, and Nick Jr. 
For Sports fans fubo TV has a wide array of sports programming and channels. Some sports channels included are CBS, FOX, Golf Channel, NBA TV, NBC, and NFL Network. It also offers add-ons for international sports channels. 
One drawback to fubo TV is that it only offers 2 screens available at a time. To have more screens available you'll have to upgrade to a more expensive option. 
4. Amazon Prime Video
$8.99 per month
Amazon won't have you throwing away cable boxes like YouTube TV or Hulu. However, it does offer some good content for the subscription price. It has a large library of shows and movies to watch on-demand. 
For sports fans, they offer the NFL Network's Thursday Night Football games. As part of its on-demand sports content, it offers the popular All Or Nothing series. It focuses on sports teams and covers them from behind-the-scenes. For an additional cost, sports fans can add CBS All Access, NBA League Pass, and PGA Tour Live. 
A cheaper option than YouTube TV and Hulu and Live TV, but it may have you missing your cable box. 
5. CBS All Access
$5.99 per month
Similar to Amazon Prime Video, CBS All Access offers on-demand options through its channel programming. However, it also offers local sports programming from CBS. This would include some NFL games, NCAA March Madness, and select PGA Tour events.
If you're only interested in replacing local sports programming, this is a cheap option for cutting the cord.
6. Dazn
$19.99 per month
Similar to CBS All Access, Dazn offers some options for sports. It doesn't offer the convenience of a cord-cutting cable service though. Dazn caters to sports like Boxing and MMA. They also offer sports like cricket, fishing, darts, gymnastics, and Japanese soccer. 
Dazn doesn't offer NBA, MLB, NFL, NHL games in the United States. Additionally, they offer streaming on 2 screens at a time. This is more of the single bachelor's streaming option who is into boxing and MMA.
7. ESPN+
$4.99 per month
It's important to mention that ESPN+ does not include normal ESPN programming. It won't offer SportsCenter, SportsNation, Around The Horn, NFL Live, First Take, Outside The Lines, or Pardon The Interruption. It also won't offer Monday Night Football.
It does offer extra programming like the popular 30 for 30 and E:60 documentary series. They also offer live sports from MLB, NHL, MLS, PGA Tour, and various college sports.
8. Sling TV
$25 per month
Sling TV divides its sports content between two packages. The orange package offers ESPN channels. The blue package offers NFL Network and NBC Sports.
To get all the sports, you need to purchase both packages. You can also add beIN Sports, ESPN U, Golf Channel, MLB Network, NBA TV, and NHL Network for an additional $10.
Sling also lost all its live sports programing with FOX and CBS, which means you'll need an antenna to watch Sunday Football.
9. AT&T TV Now
$55 per month
AT&T TV Now, formerly Direct TV Now offers a wide array of sports programming. However, you will have to shell out some extra dough. For $70 per month, you can get CBS Sports Network, four ESPN channels, FS1, FS2, Golf Channel, Olympic Channel, and SEC Network. 
You can watch on two screens simultaneously and add additional screens for $4.99 each. They also offer capabilities to rewatch old aired content (up to 72 hours) and offer a rewind feature that sports fans truly enjoy. 
What VOD Channels Will You Choose
With all of these VOD channels for sports, it may be tough to decide. Think about what works for you, and look into the options that make sense for your area. Each area may have slightly different programs or packages.
VOD is the future of sports. Consider this, sports streaming for Super Bowl LIII was up 20% from the year before. 
If you aren't ready to cut the cord yet, refer a friend. 
Be sure to check back for more content like this on our blog.