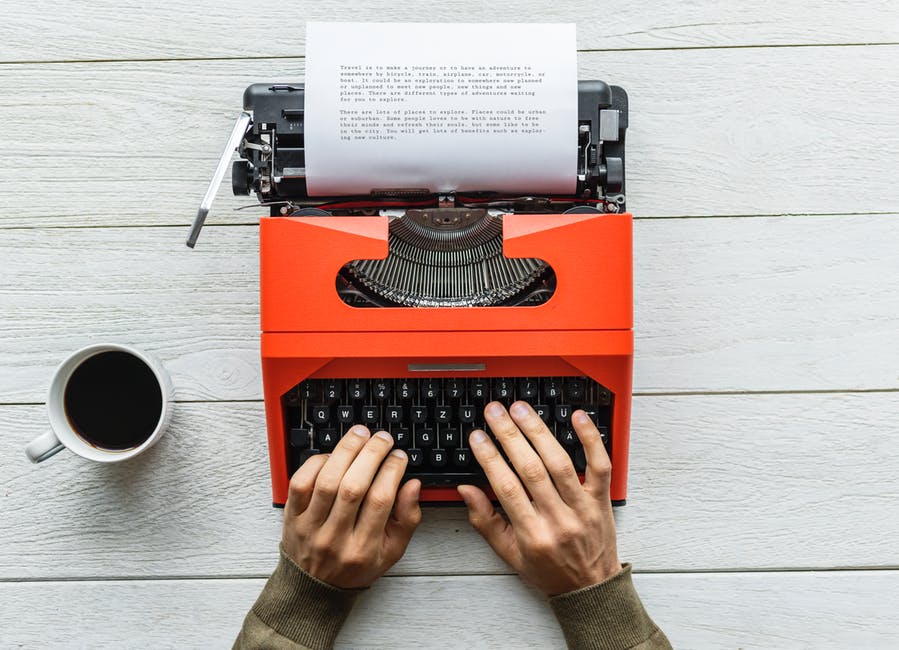 9 Brilliant Content Marketing Ideas to Boost Your Business in 2019
A massive amount of Americans shop online, and as that number should grow as more people gain internet access.
With so many people looking for products and services online, is your business ready?
If your digital marketing strategy doesn't include content marketing, then the answer is probably no. 
We at Resolute PR believe that content marketing is one of the best ways that you can increase your SEO and inbound marketing.
We know it's difficult though, so we've compiled a list of content marketing ideas that will help make this your year.
Read on and learn how you can improve your traffic – and your bottom line. 
1. Share Content On The Right Platforms
It takes time and energy to create content for your business. To ensure that time and energy is well spent, you first need to make quality content (here's a beginner's guide you can use confirm you're doing it right).
Once you have your content, it's important to consider which platforms are best for your business to use. After all, your content is worthless if it's not reaching the right people.
To determine which platform is best for you, consider your audience.
If your goal is to target a younger audience, Instagram, YouTube, and Snapchat should be your focus. Kids have started moving away from Facebook, a platform that is gaining a reputation for being for old people.
It's also important to keep in mind how many people are using each platform. Twitter recently revealed that it has 126 million daily active users. 
While this seems like a lot, Facebook has over a billion daily users. If your goal is to reach as many people as possible, Facebook may be the platform for you.
No matter what, it's important to explore each platform. Get to know them so you know which will be best to use for your own business.
2. Tell Your Story
You know that your business is great and special. However, the millions of potential customers you're marketing to may just see you as just another company. 
Very few organizations can say that no one else offers their product or service. And even for those completely unique companies, people may not realize how special they are.
That's why your content marketing should focus on telling your personal story.
People want to buy from businesses that they can care about and relate to. We want to see hardworking people succeed and support organizations that we believe are doing good work.
What you create should explain why we should care, no matter what type of content you're using.
How is your organization different? Who are the people behind it? Why should we buy this product from you instead of someone else? 
Your content marketing in 2019 should focus on answering these questions.
3. Use More Original Pictures
If you've used the internet at all in 2018, you've probably noticed that stock images are everywhere. While they can make life easier, they don't represent you.
Remember how we're trying to tell our own stories? Stock photos make this goal harder. 
If you have an office, why would you buy a stock picture of an office? Cell phone cameras can deliver high-quality pictures. Use them to show how you are hard at work to deliver to your customers.
This doesn't mean that you need to become a professional photographer overnight. This just means that when your content needs a picture, think about if you can provide it yourself.
4. Use Video To Tell Your Story
Video is easily one of the best types of content for telling your story. Not only is the medium incredibly flexible, but it's effective too.
In fact, video has been found to successfully help turn leads into customers.
The best part of using video in your content marketing might just be that you can use it almost anywhere.
Say you have an explainer video on your business and your main product. You can post that video to YouTube, as well as to Facebook, Twitter, Instagram, and even your website.
A majority of businesses have found video to be an effective content marketing strategy, and there are no signs of video losing popularity in 2019.
5. Take Advantage of CRM Systems
Customer Relationship Management systems are tools to keep track of your interactions with customers and potential customers. With a CRM system, you can keep track of what people are looking for, buying, and if they buy again.
What you learn from these can inform what kind of content you're creating.
For example, if you're using email marketing, you can tailor your emails to match how specific people are interacting with your business.
This way, those who aren't customers yet can be encouraged to make a purchase. Those who are customers can be encouraged to buy again, or give feedback on their purchase.
By making your content a little more personal, people will feel like you care more about them. That will make them care a little more about you.
6. Focus On Engagement
Social media algorithms can be tricky to figure out. It can be tempting to try and copy viral content in the hopes that you can go viral too. But it's important to remember why this content goes viral in the first place.
Content goes viral because people engage with it.
While it's not likely that you'll create viral content that breaks the internet, making your content more engaging will help you reach more people.
The top of our newsfeeds on different platforms is made up of content that people felt inspired to like, comment on, or share. This should be one of the focuses of your ideas for content marketing.
Don't just have your posts talk at people. Your content should also ask questions, or say something that can inspire a conversation.
Most importantly, if people engage with you, engage back. It shows your followers that you care about what they have to say, and will make them more likely to engage with you in the future.
7. Become Fluent in Analytics
If you don't already, it's time to understand analytics. Analytics is basically your guide for whether or not your ideas for content marketing are working.
Whether you're focused on your website or social media, there are plenty of tools available to tell you everything: from how often and how long people are engaging your content, to who is following you.
Many platforms even have their own built-in analytics. For example, Twitter can tell you the gender makeup of your overall followers, what regions they're in, and what they're top interests are.
By learning how to interpret all the analytics available to you, you can make your content to be more engaging.
8. Take Advantage of Follow-Up Ads
Let's say that your content marketing strategy succeeded in getting someone to visit your website. What happens if they leave without buying anything or giving any contact information? Are they lost forever?
With follow-up ads, they won't be. While they aren't what you think of when you think of content, these are great for supporting your marketing strategy.
In essence, these are ads that appear on other websites, "following" those people who didn't buy anything the first time they came around. 
These ads act as reminders to people who already had an interest in you. It makes it easy for those people to make their way back when they are ready to do business.
While this may seem annoying, it's important to remember that websites will always have ads.
They might as well be yours, right?
9. Stay Authentic
No matter which content marketing ideas you use in 2019, please always remember to be authentic. 
We've said it already, but your content should be focused on why people should care about your organization. Trying to seem hip and cool in ways that are off-brand will confuse people and could get you mocked.
Potential customers can tell when companies are trying too hard, so instead of trying to get in on every single internet trend, focus on content that represents you the best.
Now Put These Content Marketing Ideas Into Practice
In 2019, you'll be competing for attention and money from people across the world. However, with these content marketing ideas, you have a good chance to bring more people to your website and create more customers.
If you focus on engaging content that tells your story and use the right tools, then 2019 will be your year.