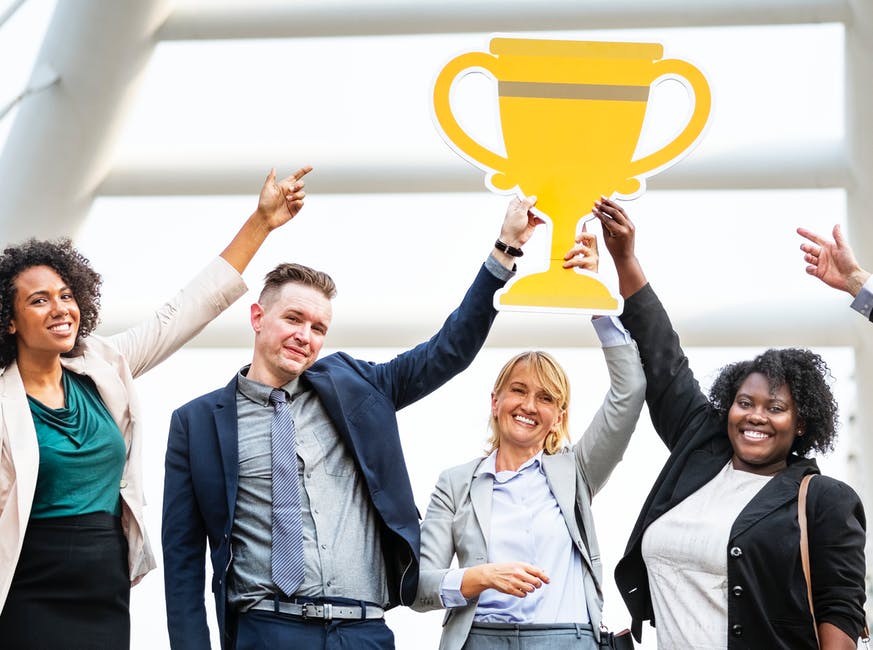 Get Happy! How to Improve Employee Morale
Good strategies are extremely valuable when the competition is intense. However, there is one type of strategy your competitors may have overlooked—improving morale.
By implementing more company morale into your business, you can boost productivity and cause your company to stand out from all the rest. 
But where do you start? 
Don't stress! Here are 4 ways to boost office morale so your workforce can reach its full potential!   
1. Be Flexible
Having flexibility can inspire more creativity and allow your employees to mix up their routine in a positive way. Here are some ideas to consider.
Remote work: While some roles require workers to remain in person, not all do. Implementing this option can give your business an advantage because employees will be able to work in whichever environment helps them focus best.
They also won't need to spend any time commuting, increasing both productivity and efficiency. 
Professional attire options: Professionalism is considered a very important aspect of many companies. However, the word can take on a different meaning from business to business. 
Make sure your standards are clear and followed, but also allow employees to put a touch of personal style into their professional wardrobe as well.
If your business does uniforms, ask employees for their ideas when you consider updating them. 
Scheduled Meetings: If you schedule meetings in advance, consider sending out a survey to see which days and times work best for everyone. 
This way, you can have your team's full attention and focus without interrupting their routine or workflow. 
2. Celebrate Wins
Whenever your business meets or exceeds its goals, make sure to celebrate and thank your employees for their hard work. This is an awesome way to boost morale and enthusiasm. 
You could get a custom-designed cake, organize a picnic lunch, give out gift cards to their favorite coffee shops, etc. 
3. Create The Ideal Workspace
Productive spaces lead to productive employees and can boost office morale. Always ensure the ac and heater work properly so that no one gets uncomfortable during a seasonal change. 
During the summer, let the fresh morning air in through the windows when the workday begins.
If the wall paint is getting worn or the color scheme isn't pleasing, then consider doing an interior redesign and painting neutral, calm colors on the walls. 
4. Encourage Teamwork and Health
Healthy habits can boost employee morale. The better health your team is in, the more energetic and productive they can be.
You could offer your employees free gym memberships. Or, if your building has a large amount of space, set up a gym room of your own. 
Don't allow gossip and negativity among workers, as those things can drain energy and enthusiasm while hindering overall productivity. Instead, encourage positive collaboration and teamwork. 
Speaking of teamwork—make sure to try these awesome team building NYC ideas! 
Final Thoughts on Boosting Company Morale
Boosting company morale isn't super difficult. And by creating a happy, productive team, you're setting your business up for even more success. 
Want to excel in your content strategy? Then sign up for a free article city account here on our website!