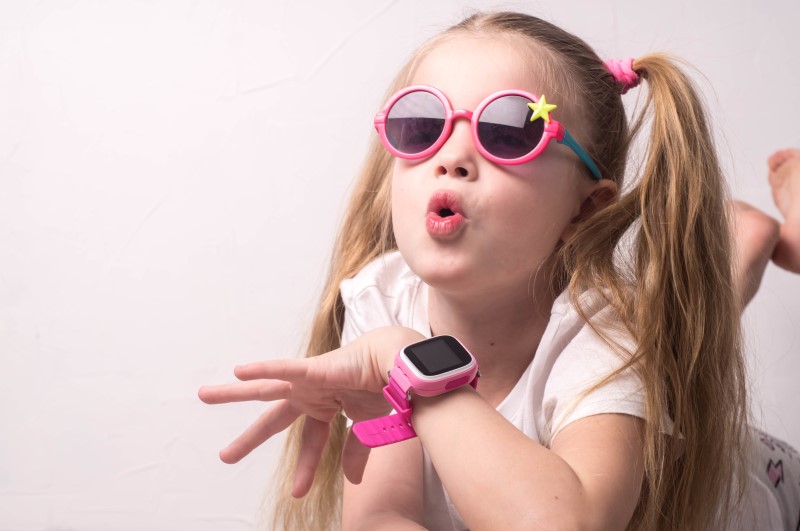 9 Best GPS Watches for Kids of 2019
Originally posted on https://www.imaginationward.com/best-gps-watch-for-kids/
Almost 20% of the US population is under 14. That's more than 60 million kids nationwide. With one in five people in the country being a youngster, keeping track of your kids isn't always easy. Wouldn't it be great if technology could help out? Well, thankfully it can. The development of GPS watches for kids has enabled parents and carers to be able to keep track of kids no matter where they go. It's a non-intrusive way of making sure that you can keep them safe. If you're thinking about investing in some of this tech, then read on the learn all about how to buy the best GPS watch for kids.
The Benefits of a GPS Watch for Kids
GPS stands for Global Positioning System. It's a method of tracking something's location via satellite. It's what tells you where you are on Google Maps and helps airplanes to navigate.
GPS watches use the same technology to track the location of the wearer in real-time. So parents can look on their smartphone and see exactly where their kids are. Another great benefit is that some of the GPS watches for kids let you set a defined area. So for instance, if your kids are playing outside, you can set up a perimeter and they stray beyond that boundary, the app will alert you.
If the very worst happens, and your child goes missing, you can track their location immediately. Even if the watch has been damaged or removed, you will still have a record of their last location.
What to Look for in the Best GPS Watch for Kids
There are a number of things you should consider when purchasing a GPS bracelet for kids.
Battery life comes first. Once the power dies, so does your ability to keep tracking. You want to look for a GPS watch that goes a long time between charges.
Comfort is also very important when looking for the best GPS watch for kids. If it doesn't feel comfortable they're going to kick up quite a fuss about wearing it.
The range is also something that you'll need to consider. Trackers that only use Bluetooth have a very limited range, whereas devices that use full GPS have a much wider range of tracking.
The accuracy of tracking is also a consideration. The more accurate the device is, the better it will be for tracking your kids' movements.
Geofencing is also another feature you should think about. This is the method of setting boundaries and receiving alerts if the boundaries are crossed. If you're worried about your kids straying too far, this can be a very useful feature.
Many GPS watches for kids also include functions that allow you call the watch from your phone, to speak directly to your kids. They can also allow for calls to be made to specific numbers from the watch itself.
Top 9 Products: Best GPS Watch for Kids of 2019
1. The TickTalk 2.0 GPS Smartwatch
The TickTalk 3 is a great GPS watch for kids thanks to its simplicity. There is an SOS button that your child just needs to press to make a call to a specific number. And two ways conversations are possible between preset phone numbers and the watch, so you can quickly contact your child. You can also send text messages to the watch. The battery life is 2 days on standby.
You are also able to listen in to the watch without your child knowing, which can be very useful is they are being cared for by someone else so that you can make sure they are being properly looked after.
2. The LG GizmoPal 2 GPS Smartwatch
The GizmoPal 2 uses voice prompts to allow even the smallest kids to use the smartwatch to call up to four numbers, all of which can also call the watch. The GPS can track your child by street, which makes keeping on top their location a breeze. It is less effective when tracking kids who are playing indoors.
The battery life is great too. You can go for up to a week between charges. However, some reviewers have said that the watch is a little bulky, especially for younger kids, and can be quite uncomfortable to wear all day.
3. Abardeen Smart Kid GPS Locator Watch
The Abardeen Smart Kid includes voice calling for up to 60 contacts, making it one of the most comprehensive on our list. Pressing and holding the SOS button will start the watch calling through all numbers marked as Family until someone answers.
There is real-time position tracking via the companion app. Some users have found the app to be quite complicated to use, although the watch itself is user-friendly. It also features remote monitoring so that you can listen in without their knowledge.
More simple than a smartwatch, a GPS bracelet for kids can be a more cost-effective way of keeping track of your little ones. The My Buddy Tag GPS bracelet is similar to a silicone wristband but includes a tag with GPS tracking inside it.  It is ideal for younger kids who wouldn't be able to operate the more complex functions of a smartwatch.
You can set up geofencing and be alerted if your child has passed beyond a boundary that you set up. The My Buddy Tag only works over Bluetooth, so the range is limited to no more than 120 feet from the smartphone. But it has one unique feature: the My Buddy Tag GPS tracker for kids bracelet will alert you if it is submerged, so it is very useful for kids playing near water.
5. LG Gizmo Gadget GPS Smartwatch
The LG Gizmo Gadget is similar to the Gizmo Pal but aimed at older children who are able to read. You can set up as many as 10 caregiver accounts that are able to send and receive text messages and calls. You are also able to set up 5 separate geofences to alert you if your kids stray too far.
But the real selling point of the Gizmo Gadget is that it has been proven to work. A boy in Utah was the victim of an alleged kidnapping but using the Gizmo Gadget was able to call his Dad. The police were then able to track the boy's location using the GPS watch.
6. SZBXD Waterproof Smartwatch w/GPS
Looking for something waterproof? This smaller brand has made a durable and waterproof smartwatch for kids that is ready to stand the tests of youth. Rainy? Time for a swim? the watch can be worn anywhere as long as the water isn't too hot!
This waterproof kids smartwatch is equipped with a variety of safety features. SOS Emergency Call function allows your kid to call preset number by the pressing a button. The GPS+LBS (Location Base Station) allows you to track their location by SMS or App. Another great feature of this watch is that it does support microSD card.
7. OJOY A1 Kids Smart Watch
If your budget is a little larger, and you're wanting to find a watch with more features, OJOY has made child safety their priority when designing this GPS watch + smartwatch combination. Think of this watch as more of a smartphone alternative.
OJOY's GPS watch has a 2MP camera, 4G LTE, 3G, GSM network support- and Wi-Fi. This watch gives your kids a ton of freedom. BUT that freedom can be closely monitored. The watch also allows for better communication by allowing you to set calendar appointments and activities with your companion smart phone app.
8. Garmin vivofit jr. Kids Activity Tracker
Looking for a simplified version of the GPS watch for kids? How about an activity tracker that won't need constant charging and encourages kids to get up and moving! Garmin is the king of GPS, and makes this activity tracker easy to use, and easy to track with the Parent APP for iOS and Android.
9. Enow Kids Smart Watch
Enow Kids Smart Watch with GPS and SOS features is a great budget option. Kids tracker watches can be a little spendy, and if you want to see if your child will commit to wearing one before investing in a higher quality version- this is a great starter piece.
Being on a budget doesn't mean that you are sacrificing features in this case. You can set class modes on to prevent distractions for your kids during school, and safe areas, so that you will be notified if they travel to unexpected places.