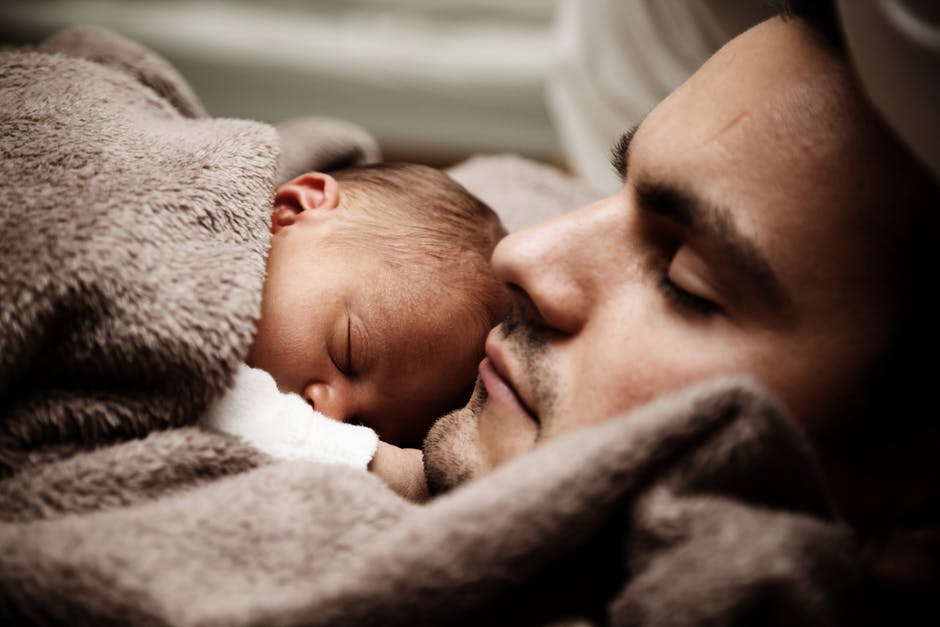 7 Tips for Throwing a Baby Shower for Daddy to Be
It's estimated that 353,000 babies are born every day.
All those babies must equate to a lot of baby showers! Typically, we associate baby showers with the expecting mothers, but showers for soon-to-be fathers are growing in popularity!
How can you plan a baby shower for a father though? And what makes it any different from a baby shower for an expecting mother?
We've got you covered! Check out our seven tips below to help you plan the perfect baby shower for daddy!
Planning the Perfect Baby Shower for Daddy
Planning a baby shower for a soon-to-be mother probably sounds easy enough. How can you apply the same principles to make a fun baby shower for daddy?
1. Choose a Theme
It probably sounds silly, but picking a theme can make the entire shower-planning process a lot simpler.
Once you have a theme chosen, deciding on food, decorations, and activities will become much easier.
As far as themes go, there's a plethora to choose from. A classic is BBQ, Beer, and Diapers. A movie night is always a good choice too, and it makes activity planning a breeze.
If the dad-to-be already has a squad who hangs out regularly (think a local sports team or a Friday night meet-up with the boys), plan around it to make the usual hangout more special and festive!
If you want to kick it up a notch, plan to have the shower out of town. Rent a cabin or plan to have it at a resort where the future father and his friends can have some fun for a weekend!
2. Keep the Games Simple
Not everyone loves baby shower games…and that's okay! For your daddy baby shower, cut out baby shower games all together.
If you keep them, make sure they're high energy enough to keep everyone engaged! The baby bottle chug game seems to be popular for baby daddy showers!
3. Don't Over-Decorate
The future father's friends likely won't put too much thought into the decorations, so don't go overboard with decorating. While it's fun to bring out some fun centerpieces and favors for certain themes, it's unnecessary for every shower.
If you want to focus on one big decoration, diaper cakes are a very popular centerpiece. You can get the guests in on the action by asking them to buy diapers for the "cake" as their gift. It's a cute way to engage the guests and show off their contributions during the shower!
4. Focus on the Food
As with all good events, place importance on the food you're serving. Depending on your theme, you might opt for some "themed" foods over others.
If you want to stick with classics, having a BBQ might be the perfect route. If you want to do a movie night themed daddy baby shower, you can stick with snacks like popcorn and candy.
As far as drinks go, buy a mix of beer and soda for your guests!
5. Choose Practical Favors
Let's be honest—favors are the best part of just about every party. You'll want to send the shower guests off with a favor that will remind them of the bash whenever they see it.
The best favors are fun and practical. If the future father's friends all play a sport, something like golf or frisbee, get them a customized sport-related gift.
If you want to go more traditional, send your guests on their way with a tasty treat! There are plenty of candies you can customize to suit your theme or color scheme.
6. Make It Memorable
Not every father gets a daddy baby shower, so make sure he can remember it for years to come!
Taking photos during the event is a must, but you can take it a step further by buying a guest book. Your shower guests can write in the book and give the dad-to-be some advice on parenting and the crazy journey that lies ahead of him.
If you want to take it to the next level, you can get a photo booth for the crew to use during the shower. It's a funny way to bring all your guests together for some goofy pics.
7. Don't Sweat the Gifts
Chances are, the mom's baby shower will bring in more of the practical gifts (strollers, clothes, bibs, etc.), so encourage your guests to get creative.
Funny matching shirts for the baby and dad are always a silly yet practical gift to get the dude of honor. If you want to keep it simple, diapers are a good gift that parents can never get enough.
A new toolbox is a good gift for any handy father. Any crib malfunctions can be easily solved at home with a toolkit!
Opening gifts can be fun for some parties, but it can too often become a bit of a best-gift competition. Leave the gifts off to the side as decor for the rest of the party. The father can always send personalized thank-you cards to the guests later!
The Perfect Baby Shower for Daddy: Let the Celebrations Begin
Planning a baby shower for daddy can seem intimidating, but it's just as easy as planning one for the expecting mother! Planning a daddy baby shower is all about tailoring the theme and activities to suit the future father's taste!
With these seven tips, you'll be on your way to planning the best daddy baby shower possible!
For more articles on being a new father, check out the rest of our blog! Need help finding the perfect gift for an expecting father? We can help you out! Shop with us by clicking here!