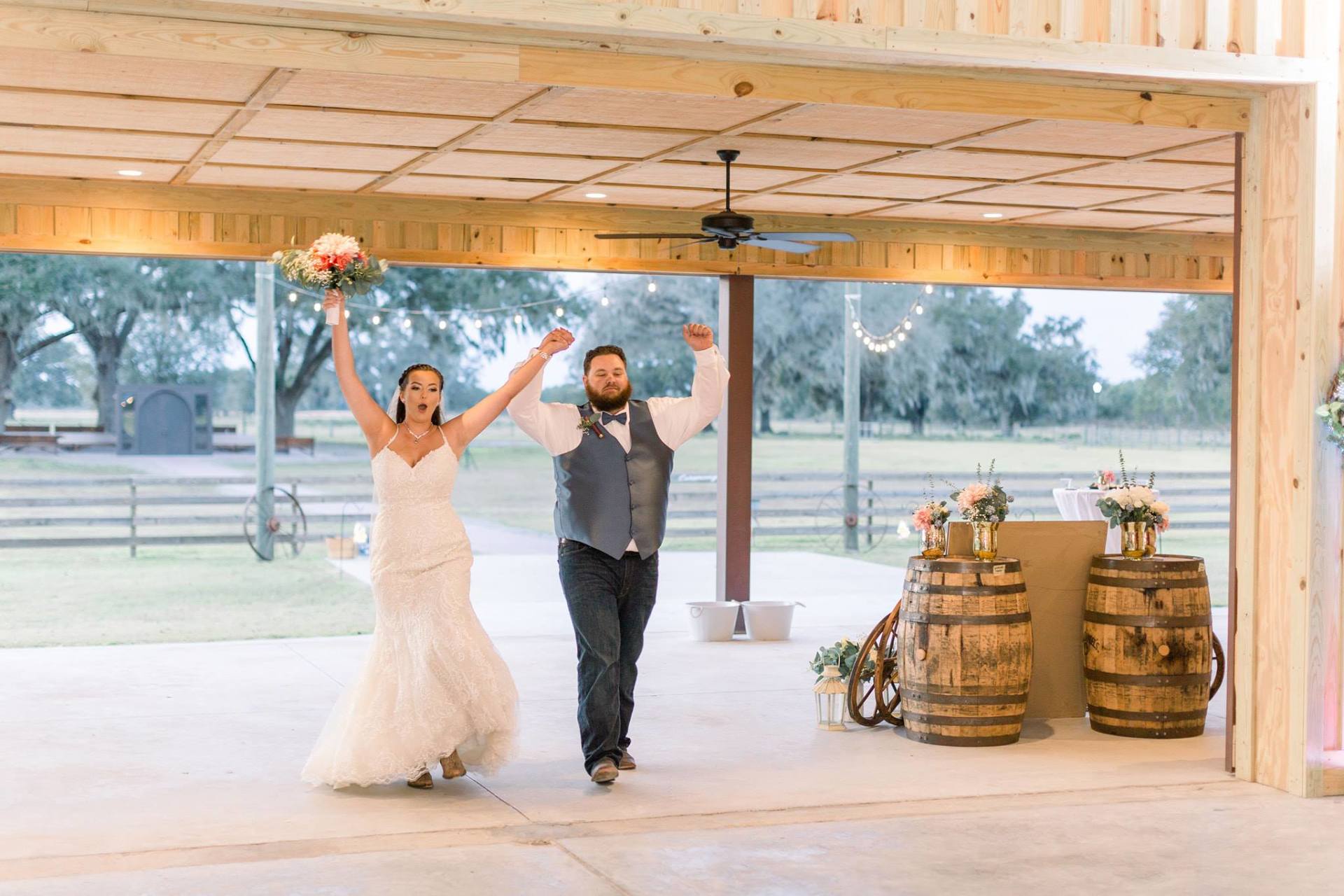 7 Tips for Creating a Fun DIY Photo Booth for Your Barnyard Wedding
Originally posted on https://www.windsongranchllc.com/7-tips-for-creating-a-fun-diy-photo-booth-for-your-barnyard-wedding
It's not official without pictures! And your guests want to snap some pics, too. Here's 7 tips for creating a fun DIY photo booth for your barnyard wedding.
Your wedding day is one that you will remember fondly for the rest of your life, so having as many photos of the day as possible is an absolute must for anyone tying the knot.
Sure, a professional photographer is a great option, as they are sure to get a ton of shots for you to enjoy for years to come. But there are other creative ways to capture those unforgettable moments, too.
That's why photo booths at weddings are so popular. It's another great (and fun) way to document what will be one of the best nights of your entire life, so you can relive the moments captured in them forever.
But renting a photo booth can be expensive, and with so much of the budget already going toward a photographer, spending more money on wedding pictures might not be in the cards.
That's where DIY photo booths come into play. You can create a photo-taking experience for you and your guests at a very low cost that's just as good as what the pros would give you.
Not sure how? Don't worry, we've got you covered!
In this article, we'll give you 7 tips on how to create a DIY photo booth, without touching too much of your wedding budget.
Now then, let's get started!
1. Pick the Perfect Spot
You want to make sure that your photo booth is somewhere that all of your guests will see it, that way you can get as many pictures out of it as possible.
If you have a space designated for gifts, somewhere near that area works well, as most guests will be stopping by at some point.
It's also not a bad idea to have someone or something pointing people in the right direction, letting them know that the photo booth exists and encouraging them to take pictures for themselves, as well as the bride and groom.
2. Make a Fun Backdrop
Creating a backdrop is without a doubt the most fun part about making a DIY photo booth. Obviously, you want something that looks great in the pictures, but you'll want something that fits in with your rustic barnyard wedding theme, too.
If you have enough space, you can create something elaborate that will be a focal point of your room. Or if you want something more low key, a smaller setup in the corner somewhere works, too. It's completely up to you and what you think will look the best!
3. Light It Up
It's important to make sure that your photo booth is well lit, so your pictures come out looking the best they can. Even if the rest of your space utilizes dark or dim lighting, make sure the photo booth area has enough light for quality picture taking.
You can use a few string lights in the area to add more light, as well as little flair. Or you can set up a lightbox or two that are only turned on during picture-taking periods. Don't be afraid to get creative, just as long as there's enough light for the pictures to look fabulous!
4. Get Some Crazy Props
What's a good photo booth without wacky props? Props such as hats, mustaches, or speech bubbles are a great way to get people to open up a bit and take silly photos, which can often time be the most memorable kind of pictures.
What kind of props you use are completely up to you, but the "sillier the better" approach usually works the best. You can pick props that tie into the theme of your wedding, or you can go completely random; either way, your guests are sure to have a good time with them!
5. Use Instant Print Cameras
Instant print cameras are a must for any DIY wedding photo booth.
If you have guests take pictures using an instant print camera, you can start your wedding album right there! Simply ask guests to paste their photos inside the book. And if you have a little extra room in the budget, encourage guests to take two photos. That way they can take one for themselves and leave one for you, so everyone gets a memento from the special night.
6. Consider Using an iPad
If you're looking to create a photo album using higher quality photos, an iPad is the perfect solution. Everyone knows how to use one and they take great pictures, which will all be stored in one handy location for later use.
You more than likely already have access to an iPad, removing any cost, and any pictures taken with it will be easy to share or print. Most iPads also come with built-in filters, some of which can be a bit silly, and can save you from purchasing any props.
7. Make a Hashtag for Your Wedding
Finally, it's important to create a unique wedding hashtag for your special day so you can easily find all photos that are taken and shared on social media.
If you can work in a silly pun using your name, go for it. Something as simple as #lastnameanddate works well, too. Just be sure to advertise your wedding hashtag, especially at your photo booth, so guests can share their pictures with you.
Time to Get Started on Your DIY Photo Booth!
Now that you're aware of these 7 tips on how to create your own DIY photo booth for your wedding, you're ready to plan your own!
Remember, have fun setting up and designing your photo booth, and don't be afraid to get creative with your backdrop and props. Also, instant print cameras and iPads are enough to get the job done, you don't need a fancy camera or anything expensive.
Be sure to check out our blog, where you'll find more tips and tricks on how you can create the perfect barnyard wedding!