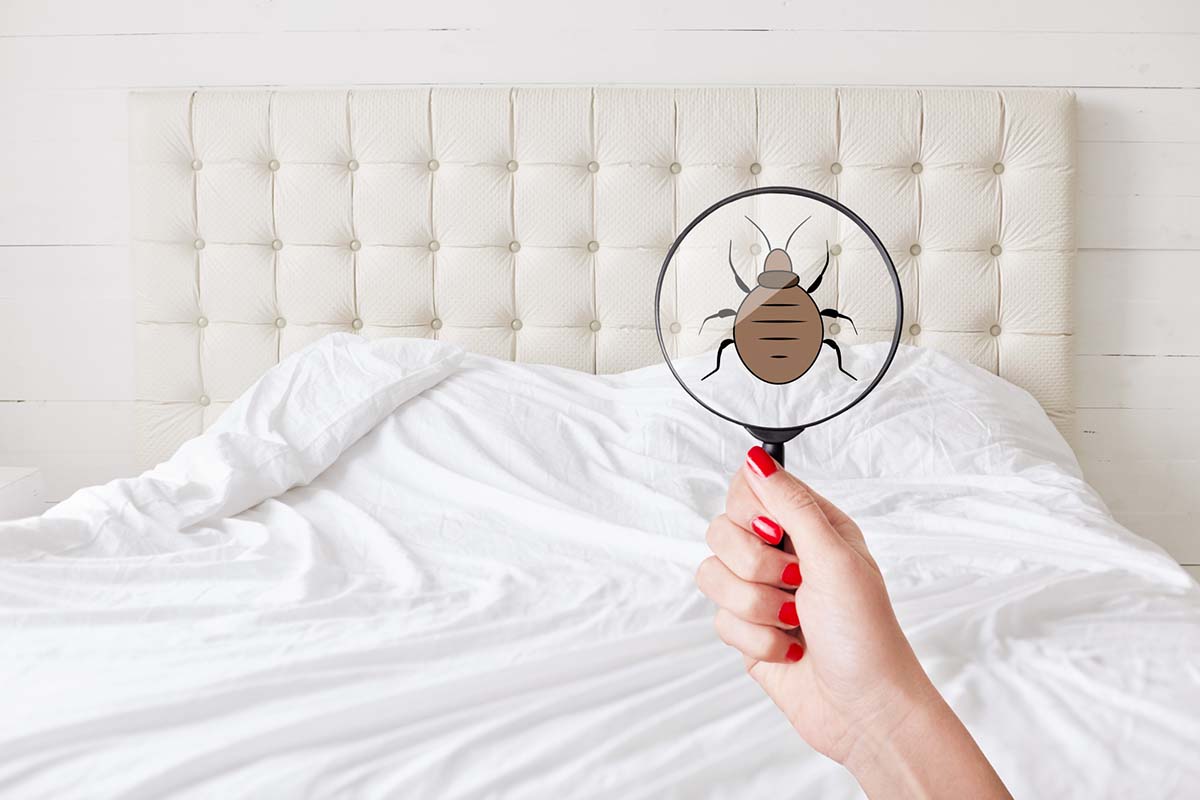 7 Critical Tips for Preventing a Bed Bug Infestation
Photo from Adobe Stock
Originally Posted On: https://pegasuspest.com/2021/09/7-critical-tips-for-preventing-a-bed-bug-infestation/
Did you know that, according to Mattress Clarity, over 90% of professionals have had to battle bed bugs in single-family homes, condos, and apartments? Additionally, 68% of professionals in pest management believe bed bugs are the hardest pest to control.
Considering all this, it's not surprising that if you have the fear that you might end up with a bed bug infestation.
After all, having bed bugs can be both frustrating because of how difficult it is to solve the issue and also be expensive to deal with.
Fortunately, there are ways you can prevent a bed bug infestation. In this article, we'll review the critical tips you can follow for bed bug prevention.
Finally, you can ensure you won't have a problem that interrupts your sleep and turns your house upside-down. Read on to learn more.
1. Store Your Items Inside Plastic Containers
According to WebMD, bed bugs can hide in couches, beds, and clothing. Additionally, they can easily squeeze into small spaces and will come out to bite you in the middle of the night when you're asleep. They'll do this for three to ten minutes and then hide away again.
For this reason, when it comes to how to prevent a bed bug infestation, you need to make it difficult for bed bugs to have access to items they could hide in.
One of the best ways to do this is to store your items inside plastic containers. This is because bed bugs have trouble crawling on surfaces that are smooth, like plastic or glass.
2. Don't Store Any Items Beneath Your Bed
One of the early signs of bed bugs is blood stains on your pillowcases or sheets. You might also notice rusty or dark spots of excrement the bedbugs have left behind on your bedclothes, sheets, mattresses, and sometimes even your walls.
The reason so many of these signs occur on your bed is that this is where bed bugs tend to congregate when they're sucking your blood at night.
For this reason, when it comes to preventing bed bugs, you shouldn't create any opportunities that make it easy for them to hide close to your mattress. Not storing any items beneath your bed is a great way to do this.
3. Protect Your Bed
You should also put down encasements that are mite-proof on your box-spring or mattress. This way, you'll be placing a barrier between yourself and bed bugs that might make it into your home. For this same reason, make sure you keep your clothes off your bed.
This way, if bed bugs happen to enter your home, they won't make it to your bed. Washing your clothes after you've worn them will also help with how to get rid of bed bugs.
4. Don't Place Your Sheets Near the Floor
Another easy way to prevent a bed bug infestation is to keep your sheets off your floor. This way, a bed bug on the floor can't crawl onto them, after which the infestation of your bed would begin. Ensure your sheets don't accidentally touch the floor, either, when they hang off the bed.
5. Remove Any Clutter From Your Floor
You should also remove any clutter from your floor. If a bed bug is down there and gets on a piece of your clothing, you could end up spreading the infestation to the rest of your clothes when you put it back in your closet.
Vacuuming regularly will also keep any bed bugs on your floor from latching on to items that touch this area.
If you end up with bed bugs on your floor, then they can easily spread, in which case hiring quality pest control services is important so you have all your bases in your home covered.
6. Be Smart About Travel
One of the most common ways of catching bed bugs is doing so while traveling. So if you want to avoid bringing them back into your home from your accommodations, you should inspect the room you're staying in.
Check the walls, curtains, and carpet for any bed bug signs. Most importantly, check to see if the bed has any bed bugs or signs such as excrement. If you notice this, ask to stay in another room.
Additionally, never place your clothes on the hotel bed. Then when you come back home, clean out all your luggage and immediately wash the clothes you took with you on the trip.
7. Wash Your Sheets Regularly at the Highest Temperature
When you have a bed bug infestation, you'll have to wash your sheets at an extreme temperature, put your clothes in bags, and hire a high-quality pest control company if you really want to deal with the problem well.
For this reason, one of the best ways to prevent an infestation is that if you don't even know you might be in danger of experiencing one, is to wash your bed linens around once a week at the highest temperature setting.
If you have any bed bugs or bed bug eggs, they will be killed and you won't end up with an infestation that spreads through your home.
Need More Bed Bug Infestation Tips?
Now that you've learned about the critical tips for preventing a bed bug infestation, you might need more tips. Maybe you want to learn more about other ways to bedbug-proof your home. Or maybe you're worried you have an infestation and need to hire a pest control company.
Whatever information you need, we can help. At Pegasus Pest Control, we're experts when it comes to bed bug infestations.
We also offer pest control services. If you want to hire us to get rid of bed bugs or any other pests, contact us now.