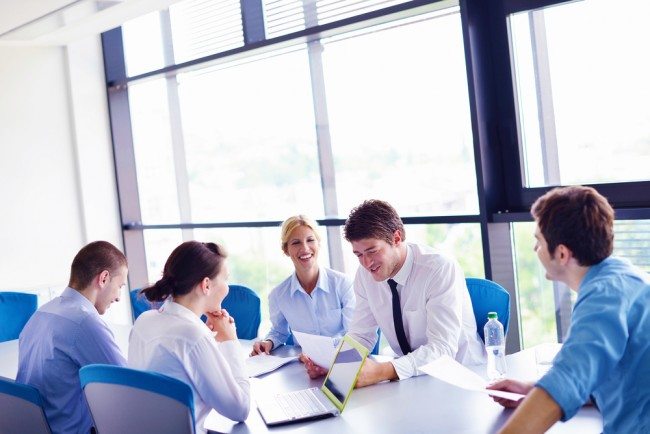 6 tips to create the perfect work schedule for your employees
Originally posted on https://www.bmmagazine.co.uk/business/6-tips-to-create-the-perfect-work-schedule-for-your-employees/
Do you know what all the top performing companies have in common?
They have systems in place. These systems help them get the best results when they are in the startup phase. They continue to use the same system as the company grows and get the same top results perpetually.
One of the most important components of this system is the work schedule of your employees. If you create a well planned work schedule, your employees will reach their highest productivity levels. It will help your employees generate the highest revenue now and, in the future, (when you use the same plan) as your company grows.
Therefore, to help you create the perfect work schedule for your employees, I have listed my top tips below…
#1 Ask the employees what they want:
Happy employees are 20% more productive than unhappy employees. It can also raise sales by 37% and accuracy on tasks by 19%. This is why employee happiness should be seriously consider while setting up the work schedule.
The only way to know what makes your employees happy is by asking them. Start off with a simple survey where you find answers to questions like what time of the day they prefer working, who they prefer working with, etc.
Next, have a group meeting where your employees get together and discuss what type of schedule will make them happy. Record this meeting if you can. It will help you better remember your employees' preferences.
#2 Set up a plan:
Once you have all the data on your employees preferences, you can begin setting up the plan. First, create a document with the names of all your employees and details about their answers. Also include information like their skill level, personality type, etc.
Once you have this information handy you can begin setting up the plan. Decide on the productivity strategy you want to implement at different times of a regular weekday, on weekends and on special days like holidays. You need to determine how many managers need to be there at all times, how big each team should be, how many of the employees need to be experienced and how many new comers and many more important factors.
Work this way and come up with a plan for the different days of the week.
#3 Add it to a scheduling software:
Next begin adding this plan along with the names of the employees that fit into it by using a good scheduling software like Deputy. It lets you manage the schedules of employees from different departments in one place. You can do it via desktop or the mobile app.
They also provide an app for your employees so that they can easily check their schedules on their devices. They can also communicate back with you about the schedule through the app.
#4 Release the work schedule in advance:
You should set up and release this work schedule two weeks in advance. This helps you and your employees prepare. If your employees plan to take a holiday, they will inform you early on. You will have more time to find a replacement.
#5 Allow free communication, but have rules:
Allow the employees to communicate freely about the schedule by using the scheduling software itself or with a communication tool like Slack both with the other employees and you directly. Allowing employees to communicate with each other about the schedule will encourage them to find replacements for absence by themselves. This can save you a lot of time. It can also strengthen the relationship between the employees.
And when they communicate directly with you, you will gain more insights about their preferences. This will help you perfect the work schedule in future attempts. No one ever gets it perfectly right the first time.
Be ready to provide a leave of absence to employees to employees who really need them, but have strict rules in place so that employees don't take advantage of your generosity.
#6 Have backups in place:
Sometimes finding a replacement for someone who wants to take a leave can be hard. This is why you should have backup part time or zero contract employees in place. You might already have a list of potential candidates from your past interviews. Contact them and check if they have been hired, if they aren't, ask them if they would like to be a backup.
Conclusion:
These are the tips you must follow when setting up an effective work schedule for your employees. As mentioned in the 5thpoint, you probably won't create the perfect schedule in your first attempt. But as you garner more feedback, you can work on it and perfect it.