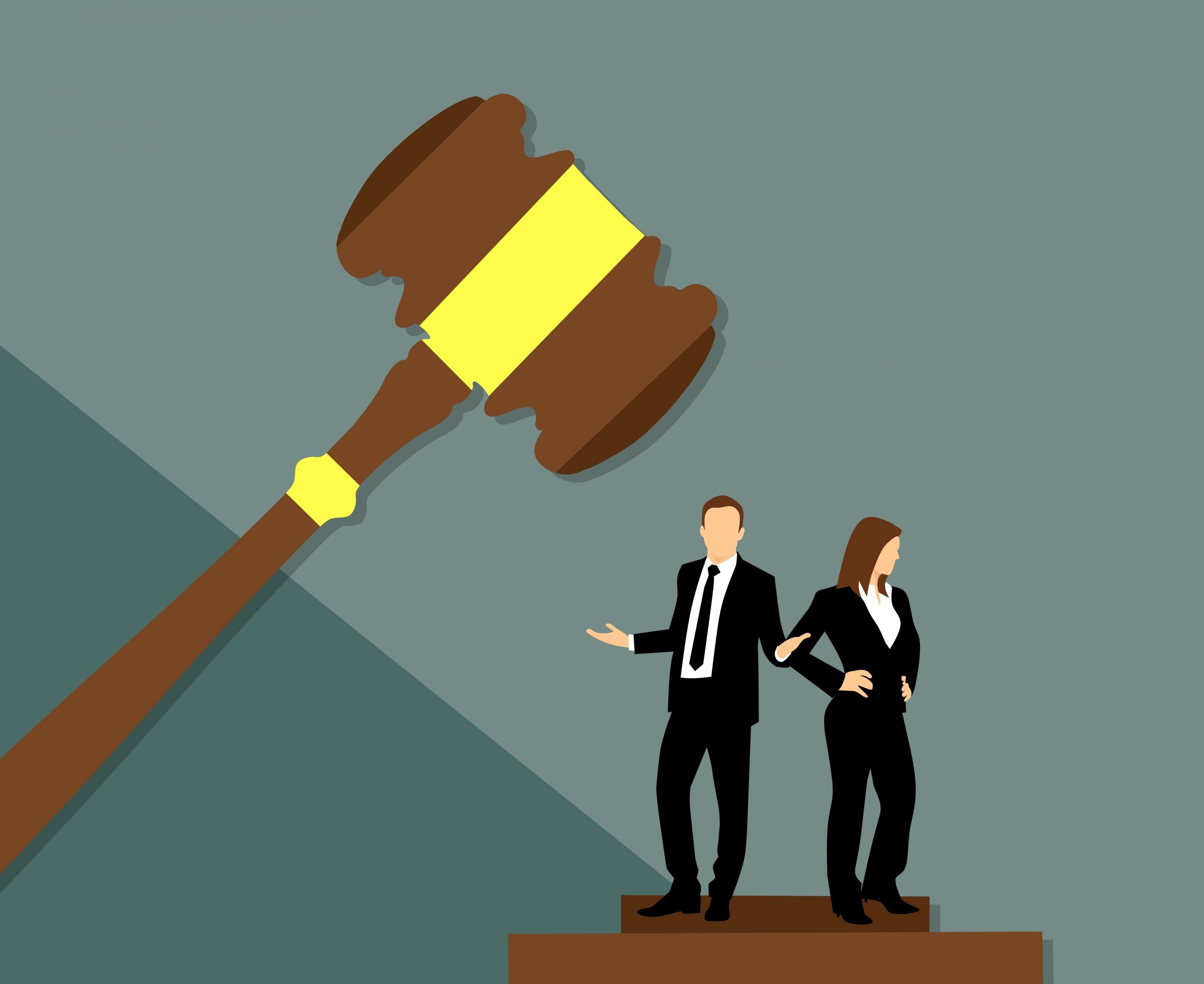 6 Tips for Hiring an Attorney for Civil Litigation
Photo from Pixabay
Originally Posted On : https://cooktolley.com/2023/06/6-tips-for-hiring-an-attorney-for-civil-litigation/
There are over 1.3 million lawyers in the United States. When you find yourself in need of an attorney for civil litigation, how can you possibly choose one? Sure, there are only so many that work in your area, but even so, there are so many options, and this is a major decision.
If you've never hired a lawyer before, it's normal that you'd feel stressed about your choice. We want to help you narrow down your options so it's less overwhelming.
Read on to learn our top six tips for how you can find a good civil litigation attorney.
1. Ask Around
When you're looking for a civil litigation attorney, you want to use your network first. The people you know in real life can be some of your best resources. Now, most people you know likely have never had to deal with civil litigation attorneys, but if you're lucky, you'll know at least one person who's had a notable experience.
Ask friends, family members, or colleagues if they have had positive (or negative, for that matter) experiences with attorneys who specialize in civil litigation. Personal recommendations can help you find attorneys who are known for their expertise and quality of service.
While negative experiences may not seem helpful, they'll tell you which civil litigation lawyers aren't worth contacting and help you narrow down your options.
2. Do Some Online Research
It's time to browse the web. Look at civil litigation attorneys who help people in your area. Note that there may be several pages of results, and that's okay.
If you've gotten recommendations, look for those lawyers first. On their websites, you can see information about where they're located, what they specialize in, and more.
You can also read reviews. Online reviews can be almost as valuable as information from people you know when it comes to choosing the right lawyer. Look for law firms or lawyers with high star ratings and (generally) good reviews.
3. Look at Experience and Specialization
Once you have a list of potential attorneys, conduct some research on their backgrounds. Look for their experience, areas of specialization, and track records in civil litigation cases. Check if they are licensed and whether there are any disciplinary actions or complaints against them.
Civil litigation can cover a broad range of legal issues. Some lawyers have experience in multiple areas, while others prefer to specialize.
Ensure that the attorney you choose has specific experience and expertise in the particular area of civil litigation that your case involves. An attorney with a proven track record in handling cases like yours will be better equipped to represent your interests.
If this information isn't easily available online, note it down so you can ask during your consultation. Don't worry, we'll talk more about consultations later on.
4. Consider Communication Methods and Availability
How does the attorney you're thinking about working with communicate? This is more important than you may think.
Effective communication is crucial throughout the litigation process. You want to make sure that the attorney you choose is responsive, communicates clearly, and will keep you updated on the progress of your case.
It's hard to know this for sure before you're actually working together, but you can get a feel for their communication method and style before you make your decision.
Are they polite and respectful when they respond to messages? Do they explain things clearly?
Do they prefer to communicate via email, phone call, video messages, or in person? Make sure that whatever method they prefer also works for you.
On that note, make sure you're comfortable with the amount of communication they want from you. Some lawyers prefer a more hands-off approach from clients, while others stay in constant communication. You need to make sure you're comfortable with whatever they choose (or that they're willing to modify their communication style and frequency for you).
5. Consider the Fee Structure
It's no secret that hiring an attorney isn't cheap. That said, a good attorney is well worth the cost. Make sure that whatever the cost is, it works for you.
Some attorneys charge an hourly rate, while others may work on a contingency fee basis (where they only receive payment if you win your case). Make sure you have a clear understanding of the attorney's fees, billing practices, and any additional expenses you might incur during the litigation process.
This is likely a conversation you'll have to have with your potential attorney during your consultation. They may not have a clear fee structure available on their website.
6. Ask Questions During the Consultations
There's nothing wrong with going to multiple consultations when you're looking for a civil litigation attorney. As a matter of fact, it's a good idea to do so. You want to make sure you find the right fit, and that may take a few tries.
A consultation is like an interview for both you and your potential attorney. You're trying to figure out if you're a good match for each other.
You'll present the details of your case to the best of your ability, and your potential attorney will evaluate it and tell you what they think. They won't give you a sure answer as to whether it's viable or not, but they'll be able to give you a general idea.
You'll ask each other questions. Never be afraid to ask questions, even if you think they're silly. That is what the consultation is for.
You can ask questions about many of the other points on this list so you can get more information about fees, communication, specialties, and more.
Do You Need an Attorney for Civil Litigation?
If you're in need of an attorney for civil litigation, keep these six tips in mind. Ask your network, do online research, check out experience, evaluate communication methods, consider fees, and don't be afraid to ask questions during your consultations.
Choosing between civil litigation lawyers is tough, so take your time. You want to make the right choice.
At Cook & Tolley, we're ready to evaluate your case. Contact us for a consultation today.