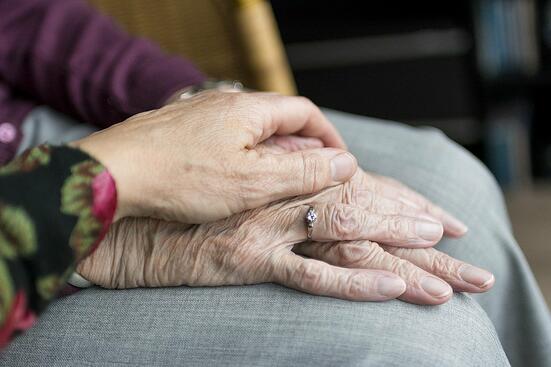 Getting Affordable Life Insurance for Elderly Parents
Originally posted on https://www.lifenetinsurance.com/blog/getting-affordable-life-insurance-for-elderly-parents
If you are lucky enough to have elderly parents or grandparents (or aunts or uncles) you may find you are needing to help them purchase some life insurance. Unfortunately, many of us wait until we are older to decide we need some coverage. Many elderly family members want some final expense insurance and we can help you make it easy for all involved.
Reasons for Coverage
Did you know that there are many reasons why life insurance for elderly parents is a good idea? You need to consider not only the reasons they may need life insurance, but what are the consequences if they don't purchase coverage. Who will pay for their final expenses?  Let's figure out the best ways to approach getting your family insured.
Here are some of the more common reasons why life insurance for elderlyfamily members may be needed.
Final expenses- The average cost of a funeral in the United States is over $7000. That's the average, so depending on where you live and what your parents want, it may be even higher. Do your parents have enough savings to cover their final expenses? If not, who will pay for their funeral? (I know this is not a fun thought, but better to figure it out now than when the time comes!)Free eBook
Final Expense Life Insurance Handbook
Debts- What is your parent's financial situation? Will they leave debts behind? Are there assets to cover the debts or will they be left for you? Life insurance can be used by the beneficiary for anything at all and is generally a tax free payment.

Medical Bills- Fact, most people have the highest medical bills near the end of life. So you may find you or a surviving parent is left with huge medical bills to pay off.
Mortgage Payments-Do your parents have a home? Will the house be paid off when they pass away? If so, it will be an asset for you. If not, what do you do? Some life insurance money may ease this burden and allow you to keep the property.
Inheritance- Do your parents want to leave a little bit of money to their children or grandchildren? If they are on a fixed income, life insurance can increase the amount of money left at the end of their lives.
Special Needs Child or Grandchild- If you parents have a special needs family member, they will need help for their entire lifetime. Life insurance allows for support for their special needs child.
Other Reasons- You may find a family member needs coverage for something we haven't thought of!

What Kind of Coverage is Available?

Senior citizens can purchase term life, whole life or universal life. There are different types of policies available based on your needs, finances and insurability.

However, when you are dealing with seniors and end of life reasons for life insurance, term policies don't make a lot of sense. If your parent outlives the term period, the cost of that policy will skyrocket and likely make it not affordable, or they may be too old to purchase any coverage or it may be too costly. You only want to look at policies that last for their lifetime.

 

You can purchase coverage up to age 89. However, at that age, the premiums are very expensive! It makes sense to get insurance earlier, when the cost is more manageable. Universal life policies are available up to age 90. Final expense coverage can be purchased through age 89 for level benefits. For graded benefits, age 80 is usually the maximum. Guaranteed issue policies can be bought through age 85.

Universal life insurance is permanent coverage that is very flexible. It can be structured so that cash does not accumulate and the premiums and face amount are fixed. (These policies are called guaranteed premium universal life insurance.) There is a $25,000 minimum face amount. (Some states and/or companies require a higher minimum.)

This is the least expensive type of permanent policy available. It requires full underwriting. That means they will have a paramedic exam, blood test, urine test, and full medical history. The insurance carrier  may also require a simple cognitive exam. Doctor records will be ordered. If you family member doesn't go to the doctor regularly, they will not be able to get this type of policy.
Whole life insurance is permanent coverage too.

There are whole life policies that are fully underwritten for higher amounts of coverage, however, you will find that Universal policies for the same amount of coverage will likely be less expensive. There are very few companies that even offer this kind of coverage.
Final expense policies- These are whole life policies that have simplified underwriting. That means there is no paramedic exam, blood or urine. It is generally easier to qualify for these types of policies. The policies range from $2,000 up to $40,000. For more coverage you would have to purchase policies from multiple companies. If you qualify at the best level available, these policies pay the full face amount on day one.
Graded final expense policies- If you can't qualify for the best level final expense coverage, most carriers have at least one other level. Graded final expense coverage is not fully in force on day one. If the insured dies during the graded period (two or three years), the beneficiary will receive either a percentage of the face amount, or all premiums paid will be returned with interest. Every company has their own method.

Guaranteed issue life insurance- If your parent cannot qualify for any medically underwritten policy, this type of policy is available. There are no medical requirements. Every applicant is approved. The payout works like a graded policy, most companies simply return all premiums paid with interest if the insured dies during the waiting period.Free eBook
Final Expense Life Insurance Handbook
How Do You Know Which Type of Policy is Best?
There are a few things to consider…
How is your parent's health? This is one of the more important questions you have to consider as their insurability affects the products you can consider. Will your parent want to take the medical exam? Fully underwritten coverage usually takes at least four weeks, and often longer. Getting medical records is the primary reason this coverage takes a while to put in force. Records can take anywhere from one to six or more weeks. The larger the health facility, the longer the records typically take.
How much insurance are you looking for? This will help you hone in on which type of coverage is best suited to fulfill your goals. Obviously a small amount (less than $25,000) is only offered for final expense coverage. If your parent wants $100,000 or more of coverage, it makes sense to get one fully underwritten policy.
How much effort do your parents want to expend getting life insurance?
Talking to an independent agent who is experienced in dealing with seniors will help you determine what kind of insurance will work best. Your agent will ask questions that will help them help you determine which type of coverage will make the most sense.
Buying Life Insurance for your Father or Grandfather 
Men are more expensive to insure than women. This is because women live longer than men (as a rule). Most likely, your Mother or Grandmother will be alive when your Father or Grandfather passes. Life insurance makes a difficult time just a bit easier.
Buying Life Insurance for your Mother
As women usually live longer than men, your Mother may be the last of the pair to pass. The children will be responsible for making and paying for all of the final arrangements. Again, life insurance takes one burden away.
Funeral Services
If you have insurance, when the insured passes, many funeral homes will provide services without the cash in hand. They will have the beneficiary sign an assignment form essentially making the funeral home payee for the amount of the services provided. The beneficiary will then get the balance of the life insurance policy.
The Bottom Line
Talking to your Mother and/or Father about purchasing life insurance may not be the easiest conversation to have. But you may find it to be a necessary one. Get all the facts before you start. A conversation with an independent life insurance agent will give you indispensable information to share with your parents, including pricing. Have that talk today because life insurance gets more expensive every year you wait.