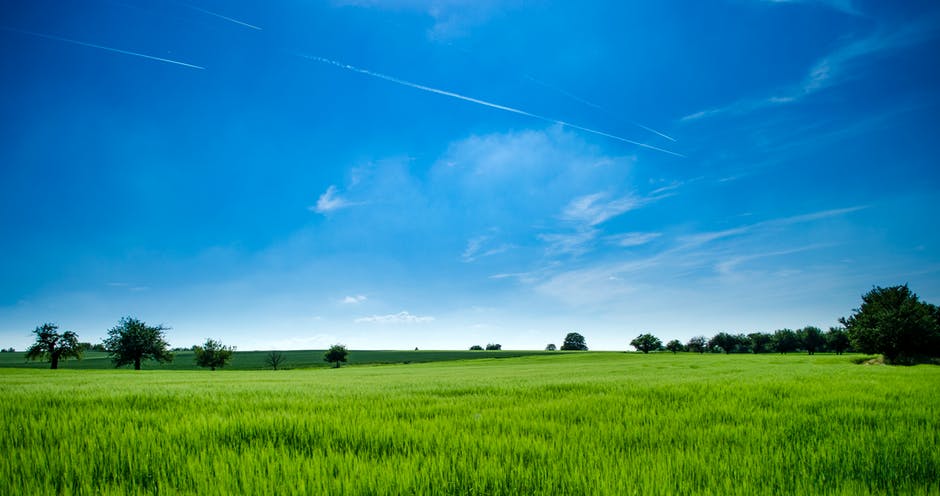 5 Ways To Build Your Own Land Business
Originally posted on https://landscouts.com/blog/investing-in-land
When it comes to investing, there are hits and there are misses.
Anyone who's ever taken a gamble on the stock market only to have it crash the next day understands that risks are an inherent part of doing business.
However, there are some ventures that are more stable than others. Investing in land is one of them. If you're looking for an unconventional way to earn a passive and sustainable income, you've come to the right place.
Today, we're sharing five ways you can start your land investment journey as soon as possible, turning acres into dollars before your eyes.
Ready to learn more? Let's get started.
Why Investing in Land is a Smart Idea
It seems that around every corner, there's someone touting the latest and greatest investment trends. Even the savviest financiers can drive themselves crazy analyzing the pros and cons of each one, only to wind up in the red at the end of the day.
While many market darlings including electric cars and cryptocurrency have yet to prove their long-term worth, there are some mainstays you can count on.
One commodity that isn't going anywhere? Raw, vacant land. Let's review a few reasons why it's a smart idea to invest in land.
1. It's Limited
In short, no one is making more land. What you see is what you get, which makes it a precious and limited resource.
It isn't made at a factory or mass-produced in a warehouse. In other words, you don't have to worry about losing money on your investment when production moves overseas or the public frenzy fades.
It will forever be attractive to those who wish to obtain it but cannot, making the position of landowner a powerful and profitable one to be in.
2. It's a Proprietor's Dream
One of the best parts of land investing? There are no buildings to maintain or oversee!
With physical real estate, you don't only own the structure itself. You also own all of its problems, expenses, and headaches.
Flipping it for a profit? You'll need to put in the elbow work or pay someone to do it for you.
Renting it to a tenant? You'll be the first one they call every time a pipe bursts, paint chips, or the roof needs replacing.
On the other hand, owning land is simple and straightforward. There's no one living on it and no middle-of-the-night panic calls to field. Aside from lawn care or landscaping, you can live states away from your lot and still exercise total control over it from afar.
3. It's Easy to Get Started
No, you won't get hundreds of acres in your name on the cheap. However, you don't have to put down a ton of money to get started.
With a simple online MLS search, you can often find vacant lots for sale near you. Wooded, cleared, out in the country or right in town, these options will vary. Set a budget and enter it into the advanced search field to narrow down your choices to those that fit your parameters.
One rule of thumb? Know what you want to do with the land before you buy. Don't purchase it on the fly and expect to come up with a plan later. These details can help you determine how much money you're willing to invest.
How to Invest in Vacant Land
Not sure what kind of business you want to get into? If you don't have a building plan in the works, let's review some ideas to get you started.
1. Buy and Hold
In stock market lingo, the buy and hold strategy involves keeping an investment over a long period of time. You do so in hopes that one day, the stock will grow to be worth far more than it is now.
This type of approach isn't for the faint of heart.
It requires commitment, patience, and dedication to prolong earnings. When you decide on a stock to buy and hold, you'll do so based on the traditional performance of the company itself rather than the market's ebb and flow. If the company has solid management and industry authority, you can be confident that your stock should earn money over time.
The same applies to land.
You can buy a great piece of property now, hold onto it for a few decades, and still earn money when you decide to sell down the road. This is because the features that make a lot valuable, including its location and topography, won't change as the years go by.
While there are no guarantees, this can be a smart move for investors who are willing to wait.
In the meantime, you may consider leasing as a short-term strategy. This way, you're still earning a regular profit on top of any gains you'll see when you decide to sell your land. At the very least, you'll earn enough to cover the property taxes and insurance charges associated with the property.
2. Agricultural Leasing
One of the most logical populations to lease your vacant land to? Your local farming community!
According to industry research, farmland is a great investment. In fact, it's known to produce larger returns than stocks, bonds or even mutual funds in the long-term.
Need some specifics? Since 1990, farmland capital value has increased, growing by an average of 4.6%. That value, combined with the return you'll see when you lease the property, yields an average annual return of around 11.8%.
Seeing as land is both a passive and hands-off investment, you can't ask for better numbers than those.
Of course, the downside is that it takes money to make money. Especially if you're looking to appeal to farmers, you'll need to have at least a few acres to offer. Depending on where you live, the price per acre can range from less than $1,000 per acre to upward of $6,000 or more per acre.
Not sure what to charge? You can consult this Farmland Value Guide to see what land is going for in your neck of the woods.
3. Leasing to Hunters
While farmers are one demographic you can lease your land to, they aren't the only one. You can also lease it to hunters!
There are some lots that are ideal for tracking down wildlife, and if yours fits the bill, you can charge a pretty penny for it.
Why? Private land is more appealing to this community than public land. It's quieter, more secluded and often offers greater access to a wider variety of game. There are also no concerns about running into other hunters or passersby during a day on the tree stand.
If you go this route, it's important to draft a hunting lease that both parties will sign. This lease describes the terms and conditions around the arrangement, including how long the hunters can use your property.
This can be an ideal setup if you find the right partners. Not only does leasing to hunters allow you to earn money from your land, but it also means you have built-in wildlife control!
4. The Flipping Strategy
Do you love watching those home improvement shows where real estate experts buy a property for a song, transform it over the course of a few months, and then resale it for a profit? It's a popular investment approach that is making a major comeback this year.
Flipping houses is one thing, but did you know you can also flip land?
While it's a less common approach, you may be able to score a great lot for a lower price during a particular time of the year depending on where you live. Then, you can tend to it, clean it up and snap some great photographs of it for your online listing.
If you're lucky, you can upsell it in a different season, when buyer interest is higher.
5. Seller Financing
It isn't easy to get a loan for land. Traditional banks, credit unions, and other lending agencies are hesitant to enter into these contracts as there isn't an obvious return on their investment.
If you have the money to cover an up-front investment, you can often appeal to these interested buyers by offering seller financing. You'll work with them on a one-on-one basis, setting your own fees and interest rates. In most cases, the down payment you charge will cover the price you paid for the land itself, meaning that the rest is money in your pocket.
Spearheading Your Investment Plan
Land investing is smart business! Supply is low and demand is high.
However, there are tricks to working this business. With the right information, you can learn the process on your own. This way, you'll reap the reward of learned mistakes from those who did it the hard, old-fashioned way.
As experts in the land-selling industry, we took the long way to get here. That was until we connected with people who are doing it the right way.
Now, we want to share those insights with you! We'd love to connect you to the right people and resources to get you started on the right foot, too. Let's check out of a few of our favorite go-to guides.
Jack Bosch
People call Jack "The Land Guy" and for good reason. He's made a living off sharing his innovative system for making money with land investing.
Initiate yourself with his business principles by checking out this video.
Here, you'll learn his simple steps that will take you from buying land to selling it for quick cash or long-term cash flow.
Land Profit Generator Course
For a more in-depth look at how to apply Jack's methodology in your own investing business, register for his Land Profit Generator Web Training Class.
You can go here to select the course date and time that works the best for you. Register as soon as possible, as there are only 200 seats available per training session.
You can take this course from the comfort of your own home, on your own time. It's full of the insider knowledge you need to make a name for yourself in this competitive space.
Investment Dominator CRM
As you get deeper into your land investing strategy, you'll soon realize the importance of data organization. Keeping track of timelines, contacts, and deadlines is critical in this industry and one slip-up can cost you.
That's where a reliable Customer Relationship Management (CRM) system comes in.
The Investment Dominator CRM tool consolidates all of your data points onto one easy-to-access platform. While there are many similar systems on the market designed for the real estate sector as a whole, this is the first one that has a dedicated "Land Only" section.
This makes it easy to manage and maintain all of your land deals. It also integrates with the steps outlined in Jack Bosch's toolkit for success.
Get Started and Invest in Land Today
Investing can be a complicated business, full of complex jargon and difficult decisions. When you're ready to focus your efforts on a proven strategy you can count on, investing in land is the way to go.
However, it isn't a surefire guarantee.
As with any financial pursuit, there are banana peels along the way waiting to trip you up. This is where it pays to follow a reliable recipe that's known to yield a sizeable profit.
This is our area of expertise. As qualified and experienced land buyers, we've perfected our craft to the extent that we can now offer landowners a cash offer in 60 seconds or less.
However, we didn't get here overnight. Take a look at the resources we outlined, consider the goals you have for your vacant lot, and let us know if you have any questions along the way. We love what we do and we'd love for you to join our ranks.