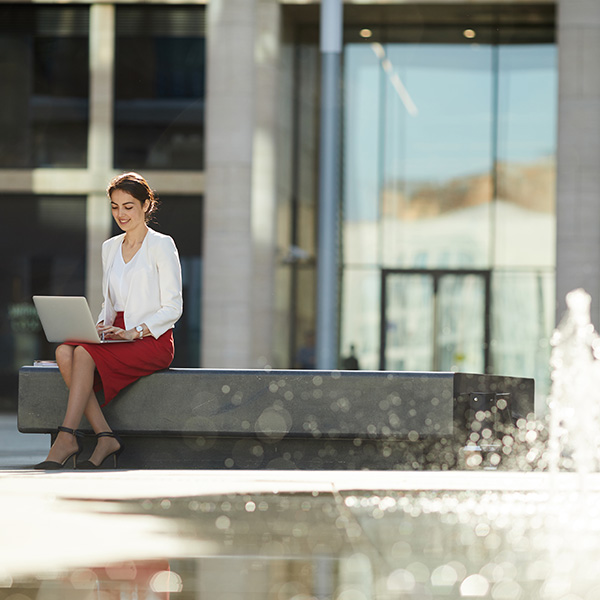 5 Reasons to Redesign Your Small Business Website
Photo From Envato Elements
Originally Posted On: https://neurdesigns.com/resources/5-reasons-to-redesign-your-small-business-website/
The world moves quickly and in business, companies that are able to change and keep up with the times outlast those that don't. One of those changes should be your company website. While there isn't a hard and fast rule, these are 5 reasons to consider a website redesign for your small business website.
Has Your Business Undergone a Major Change?
Changing the look and content of your website is always important, but especially if you've recently had a major change. Things like new product lines and services should be added to your website as an act of routine maintenance, but undergoing a full website redesign for your small business should be considered every few years.
Consider a Redesign When:
If you've shifted your industry (like Kodak moving from photography to pharmaceuticals) or if you've had major changes in customer demographics (like Boston Beer shifting toward hard seltzers) it's a good idea to see if your old website still matches your new focus.
Could Your Business Use a Fresh Start?
Redesigning your small business website is a major part of rebranding your company. A new look and feel can help to attract new customers while showing your existing client base how you're staying current. Rebranding campaigns themselves won't attract new customers, but a newly designed small business website can help to capture and convert new visitors.
Consider a Redesign When:
Staying relevant and attracting new clients or customers are the most common reasons for a business rebrand and website redesign. A good example of this is real estate company Century 21. The company wanted to attract new agents while showcasing their focus on real estate tech so their website was redesigned to help portray that image. Their website looks much different today than it did just four years ago because of their efforts to shift their focus.
Do You Need More Sales?
With a good strategy and an affordable web developer, website redesigns can pay for themselves. In 2019, online consumers bought more than $600 billion of products from U.S. merchants. In many ways 2020 has been unprecedented and that will include the amount of purchases made online. Consumers increasingly turned online as shutdowns and stay-at-home orders were enforced, making online ordering and contactless or curbside pickup the norm.
Consider a Redesign When:
If your business doesn't have an e-commerce option, now is the time to add it. Online shops allow for customers to find you from anywhere in the world, be open and available for purchases 24 hours a day, and aren't affected by local shutdown orders.
Do You Want More Customers or Leads?
If you want to attract more visitors to your small business website, it's important to optimize for search engines. Website redesigns can improve user experience by using a mobile-first approach and improving page load speed. This can increase your ranking on Google and allows your site to be suggested to more users. Additionally, a good website design will help to convert more users into customers.
Consider a Redesign When:
It's a good idea to keep an eye on how your website ranks for your local or industry keywords. If your site isn't showing up as high as it once did or if you aren't seeing as many website visitors, it may be time to consider a redesign.
Is Your Current Site Too Difficult to Manage?
You should regularly update your small business website. WordPress built websites are very easy for beginners to manage and there are many plugins and tools that make them great for capturing user information and converting visitors. As a small business owner, you should be able to edit information, add posts, and update photos as needed and without assistance.
Consider a Redesign When:
If you have a complex, custom coded website and no one to manage it, it's time to consider a change. Moving from a custom website to WordPress can be a major undertaking if you have many pages and a lot of content, but is often worth it by allowing you to manage your own site. Simply hire a pro to design your site and get your main pages set up for you and you'll be able to easily make changes as you need.