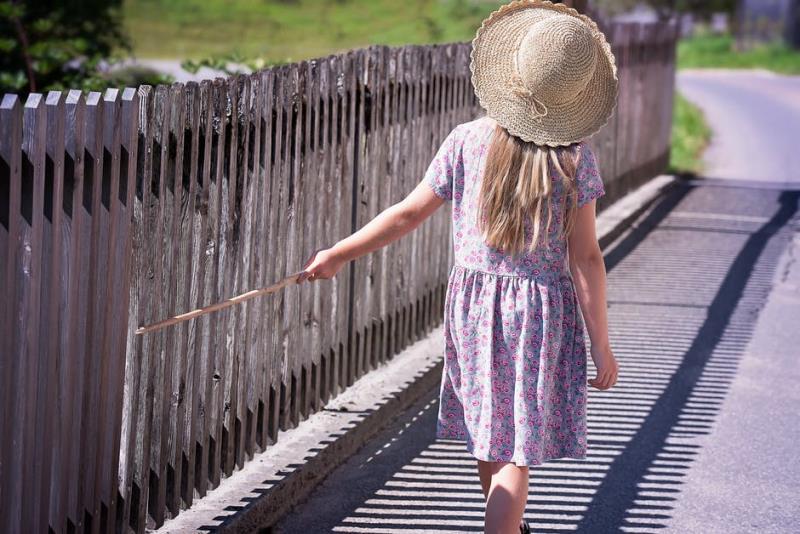 5 Reasons to Love a Wood Fence
Originally posted on https://www.montcofence.com/fencing/blog.aspx?ID=1027&Title=5%20Reasons%20to%20Love%20a%20Wood%20Fence
The American dream consists of a cute house with two kids, a dog, and a white picket fence. But when it comes down to deciding what kind of fence to pick for your house, the sheer volume of options out there is enough to make your head spin.
But no house is complete without a wooden fence. And if you're not sure whether or not to go with a traditional wood fence, keep reading. We're going to give you the top five reasons why wood fences are the best.
1. THEY'RE BEAUTIFUL
Without a doubt, there's a load of beauty in a wood fence. And while you may be able to get the job done with a plastic or a chain-link fence, they don't have the same appeal as wood.
When you picture your ideal house, you probably don't think chain link. When it comes time to put up a fence for your home, go with the simple beauty of wood.
2. DURABILITY
Depending on the kind of wood you settle for, your fence will be built to last. Eco Life wood and western red cedar are some of the best materials that mother nature can provide. They hold up against the test of time from rot, decay, and insect damage.
A reputable fencing company will provide you with a high-quality fence that will last for a long time. And most companies will provide you with a warranty!
3. VIRTUALLY UNLIMITED STYLE OPTIONS
Another great thing about wooden fences is that there's no shortage of styles and colors you can choose. There are many different kinds of wood to choose from, for starters. You can also decide what stain, style, and size suit your project best!
4. AFFORDABILITY
Vinyl fencing is expensive. And while a chain-link fence might seem more affordable at first, the overall value of a wooden fence is enough of a reason to make the switch to wood.
It's important to consider the cost of maintaining a quality wood fence over time, but if you keep up with minor repairs and maintenance, you'll have a fence that can last a lifetime.
5. SUPERIOR PRIVACY
A good fence should keep in the things you love most and keep out prying eyes. A chain-link fence can do one of these things, but there's no hope for privacy when you install one!
A wood fence is made of, well, wood! You don't need to worry about pesky neighbors peeking in during times that you want privacy!
FIND THE RIGHT WOOD FENCE FOR YOUR HOME
At the end of the day, a wood fence is the best choice for any project. They're durable, affordable, and absolutely gorgeous! There's nothing more timeless than a gorgeous wooden fence.
What more can you ask for?
If you're in the market for a wood fence for your home, look no further! Contact us today for any of your fencing needs, no matter what kind of fence you're looking for!